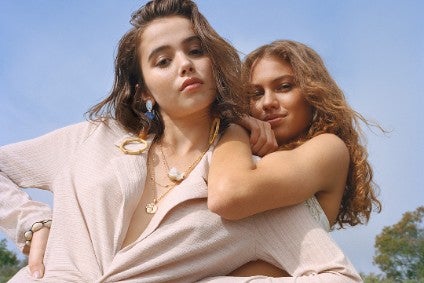 Asos has booked a 20% increase in total group revenue for the peak four-month trading period to the end of December, largely driven by a "record" Black Friday weekend. The performance has been hailed by the UK online fashion retailer as an encouraging start to the year, with analysts noting Asos is "back on track" as growth returns to previous levels.
Emily Salter, retail analyst at GlobalData, says: "After a turbulent FY2018/19, Asos has reported a promising start to its FY2019/20 with retail revenue growth back to the high figures (+20%) that had come to be expected from the retailer, but that it failed to deliver last year. The retailer is showing signs of recovering from last year's warehousing fiasco that dented sales, with international sales rising strongly and UK revenue hot on their heels. International sales now account for 62% of group retail revenue (62.6% in FY2018/19), and it looks like enhancing its US and EU warehousing capabilities is starting to pay off despite the troubles it caused, especially considering the tough retail market and the retailer's maturity in the UK.
"The online pureplay reported a "record" Black Friday, contributing to a better than expected sales performance over the four months. Before the event, Black Friday 2019 was hailed by the retailer as being its "biggest ever", learning from its mistakes in 2018 when poor sales over the period led to a profit warning. Rival boohoo.com also posted a strong performance over Black Friday, with both retailers emerging, unsurprisingly, as overachievers despite the context of a highly promotional market, in which Asos discounted frequently in the lead-up. This appeared to have little impact on consumer willingness to purchase, with the retailer offering up to 70% off selected items.
"Asos has proved its willingness to adapt to consumer demands, introducing features such as a 'Responsible filter', allowing shoppers to easily identify products made from recycled or sustainable materials; and See My Fit, an augmented reality tool letting consumers see what a selection of dresses look like on models of different sizes and heights. The retailer needs to improve consumer awareness of high-profile brand launches though, as major brands often appear quietly on the website with little fanfare, including Topshop and & Other Stories. This is something that the retailer should focus on or risk being overshadowed by other retailers, especially Next as it increases its branded presence."
Richard Lim, CEO, Retail Economics, says: "These figures show that the retailer is back on track. It effectively leveraged its vast reach on social media to gain strong traction heading into Black Friday and the Christmas period. Past investments in digital and logistics infrastructure improved its range and availability, showing early signs that it's beginning to pay off.
"It abundantly clear that Black Friday has become critical in retailers' success over the festive period. Savvy shoppers are bringing forward their purchases to take advantage of discounts for their Christmas shopping. This favours retailers with sophisticated online propositions and the operational capacity to cope with these peaks in demand. Spending is also concentrated across fewer categories – apparel, electricals and toys – and has shifted towards online, allowing the best in class retailers in this space to benefit.
"Following the enormous operational disruption over the last year or so, it appears the business has resolved these challenges and is in a strong position to leverage its global platform."
Nigel Frith, a senior market analyst at www.asktraders.com, says: "Asos' latest trading statement shows that the online fashion retailer is back in vogue. Thanks to record Black Friday sales, total sales jumped an impressive 20% or more across all geographical regions. These figures show that recent investments in digital and logistics infrastructure are starting to pay off with improvements in range and product availability helping to drive sales and improve the brand's reputation after significant operational disruption over the past year.
"Asos results highlight the importance that Black Friday has earned in retailers' calendar. Shoppers are bringing forward their Christmas shopping to take advantage of these huge Black Friday discounts. With its improved operational capacity, Asos was well-positioned to take advantage of the surge in demand and the results have been encouraging. The stock has soared 11% in early trade."
Will Broome, founder and CEO of retail shopping app Ubamarket, says: "Asos' 20% increase in revenue is particularly impressive, following a strong Black Friday and improved customer engagement over the Christmas period. This success shows the power of e-commerce and mobile technology to make retail more convenient for customers.
"The struggling UK High Street should take note of this – physical retail has massive potential to deliver an incredible experience for customers, but traditional retailers must implement solutions such as mobile retail technology to improve the shopping experience for each of their consumer bases."
Greg Lawless, retail analyst at Shore Capital, says: "In terms of outlook, the trading update highlights good initial progress on its FY2020 priorities and the outlook remains unchanged, which is reassuring. There remains much to do to rebuild margins back from this low point of c1.2% and there is no firm guidance on the quantum and possible timing of the earnings recovery.
"The company acknowledges that it needs to continue to focus to support the long term growth plans to retain those recently acquired customers through the period and Black Friday, in particular. This is a reassuring trading update with a beat to revenue, offset by increased gross margin investment. The trick will be in getting balanced growth to leverage the group scale and rebuild operating margins from the low point of 1.2%, back towards 4% over time. The infrastructure issues in Berlin and Atlanta seem to be behind the company, which is welcome news and reassuring for investors, in our view."