Australian retailers called out for poor purchasing practices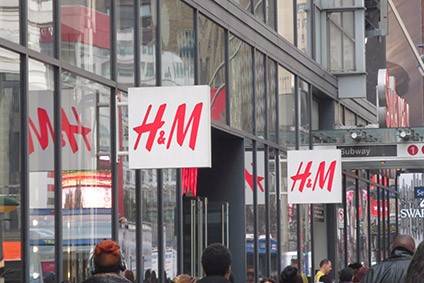 H&M Group scored the highest rating in the Oxfam Australia research
Research into the purchasing practices of fashion brands and retailers in Australia has found a disconnect between their own ratings and those of their supplier factories – suggesting an ongoing failure to understand the impact their decisions have on garment manufacturers and workers.
The investigation by Oxfam looked at 10 leading fashion retailers operating in Australia: Best&Less, Big W, Cotton On, H&M Group, Inditex (Zara), The Just Group, Kmart, Myer, Mosaic Brands (Noni B) and Target Australia.
Working with research partners at Monash University and the University of Liberal Arts Bangladesh, the retailers and their Bangladesh suppliers were surveyed and interviewed to develop a comparative ranking of each brand's purchasing practices.
Among the responses, the brands that participated in the research consistently rated themselves higher compared to the rating factories gave them.
The 'Shopping for a Bargain' report found H&M Group performed well in terms of overall rating (3 out of 4). '0' represents a very poor rating (worst possible score), and '4' represents a very good rating (highest possible score).
Big W, Kmart and Target Australia were all rated the same (2.5 out of 4), followed by Cotton On, Inditex (Zara) and Myer with an average rating of 2 out of 4.
The survey results show that participating factories rated The Just Group and Mosaic Brands (Noni B) as the worst performers, while the biggest discrepancy between the self-rating of the brand and the factory rating was Best&Less.
The report notes that "H&M Group's relatively high rating – significantly higher than both its fast-fashion competitor Inditex (Zara) and the mid-range retailer, Myer – suggests that when a customer pays more for clothes, it does not mean they have been produced sustainably and ethically, or that workers were not exploited and received a better wage."
It also calls for more transparency from the worst-performers, urging them to publish their supplier factory lists and make a credible, public commitment to pay a living wage to workers in their supply chains.
Lip-service
While praising Best&Less, Big W, Cotton On, H&M Group, Inditex (Zara), Kmart and Target Australia for making commitments ensuring the payment of living wages to workers in their supply chains, researchers also warn these commitments risk becoming mere lip-service.
Brands, they say, "continue to engage in aggressive price negotiations and other practices that drive down prices, making it impossible for factories to improve wages or conditions."
For instance, while brands claimed they 'never' or 'rarely' terminate a relationship with a factory because of price, 100% of factory respondents said brands always terminate their relationship with the factory or shift the order to another factory when the supplier is unable to meet the buyer's demands for a lower price.
More than 80% of suppliers surveyed reported that brands often apply high-pressure negotiating strategies to reduce price – including divulging the prices they were offered by other factories, or taking a "take it or leave it" on pricing.
And 40% of the factories in the study said they have accepted orders at a price below the cost to produce garments compliant with the brand's own minimum standards.
Inaccurate forecasting by brands also places extraordinary pressure on factories to cut costs, often by setting unreasonably high production timelines and targets for workers, demanding overtime beyond legal limits, sub-contracting to unauthorised factories where brands have no visibility of conditions or wages, and failing to provide training or make necessary health and safety improvements.
Crucially, it also results in factories either employing too many workers or not enough. "Either way, the costs of adjusting to orders that are significantly larger or smaller than originally forecast are borne by the factory management, with significant impacts on the people who make our clothes, particularly women."
Serious concerns
"Our findings raise serious questions about the commitment of brands to ensuring workers in their supply chains are paid living wages and work in safe and decent conditions," report authors say.
"Even those brands that pay factories just enough to produce orders compliant with the brand's own minimum standards, are still not paying enough to enable real progress toward ensuring the women who make our clothes are paid a living wage."
With the exception of four factories supplying Target Australia, H&M Group and Inditex (Zara), the rest of the factories surveyed were completely unaware of the living wage commitment of the brands they supply.
With the notable exception of H&M Group, the factories surveyed reported that none of the brands separate labour cost while negotiating price, a practice known as 'ringfencing.'
Oxfam is calling on brands to act urgently to improve their purchasing practices to reduce their exposure to human rights risks in their supply chains and improve the lives of the women factory workers. At a minimum, they must:
• Make a public, credible commitment to ensuring workers in their supply chains are paid a living wage.
• Publicly commit to review their purchasing practice policies, publish the reviewed policies and regularly report on implementation.
• Act urgently to ensure that labour costs are 'ringfenced' in negotiations with factories – that is, separately calculated to ensure the payment of living wages to workers.
• Improve payment terms with factories, to avoid a repeat of the mass layoffs that occurred when Covid-19 hit.
Click on the following link to read the research in full: 'Shopping A Bargain'
Create sourcing plans that work
Find new apparel sourcing destinations, assess trade flows and manage tariffs. All in one place.
Oops! This article is copy protected.
Why can't I copy the text on this page?
The ability to copy articles is specially reserved for people who are part of a group membership.
How do I become a group member?
To find out how you and your team can copy and share articles and save money as part of a group membership call Sean Clinton on
+44 (0)1527 573 736 or complete this form..