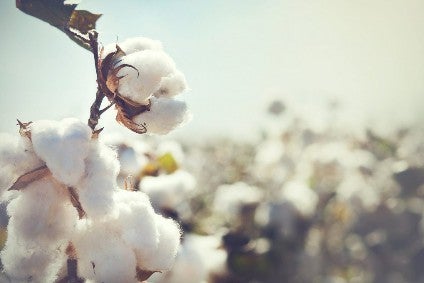 An expert task force set up to review the Better Cotton Initiative's Better Cotton Standard System (BCSS) has found that decent work receives less attention than environmental issues such as water and soil health – and that there is "organisational blindness" to forced labour.
The findings are set out in the 'BCI Task Force on Forced Labour and Decent Work: Final report and recommendations,' which notes: "While BCI explicitly cites the promotion of decent work as one of its core objectives, the level of attention and investment thus far has been insufficient.
"This is clear across many areas of BCI, including new country start-up evaluations, implementing partner selection, onboarding and project development, and findings from second and third-party assessments. The Task Force believes that this has resulted in organisational blindness to forced labour and likely other key decent work issues."
BCI trains farmers on more sustainable cotton production, with the BCSS covering all three pillars of sustainability – social, environmental and economic – and addressing the many challenges of cotton production. According to its last annual report, Better Cotton uptake accounts for 6% of global cotton production, and retailers and brands sourced more than 1.5m metric tonnes of Better Cotton by the end of 2019 – a 40% jump on the previous year.
The group appointed the independent task force in April to review the current BCI system and make suggestions to improve its effectiveness in identifying, preventing, mitigating and remediating forced labour risks.
Report authors say the initiative "now has an opportunity – with the right level of commitment and resourcing – to renew its focus on the more than 1.5 million workers at the foundation of the Better Cotton system, to give these workers a stronger voice, and to pioneer innovative, worker-focused approaches to promote decent work in cotton fields.
"Strengthening decent work capabilities and systems will also provide greater assurance to brands, retailers, and other stakeholders that farmers growing Better Cotton are following BCI's stated principles on forced labour and decent work."
The findings come a week after BCI called an immediate halt to all field-level activities in the Xinjiang Uyghur Autonomous Region (XUAR) of China, where ongoing allegations of forced labour and other human rights abuses "have contributed to an increasingly untenable operating environment." Earlier in the year it suspended its licensing and assurance activities in the XUAR, meaning there is now no new licensed Better Cotton coming from the region.
The task force also says BCI must acknowledge it cannot operate in regions where there is credible evidence of state-imposed forced labour.
The nine-point roadmap set out to help address the gaps and shortfalls in its decent work capability is grounded in international human rights standards, understanding inequalities, and addressing discriminatory practices.
An overall 'rebalancing' of the BCI network on decent work issues: A comprehensive, rights-based approach to building decent work awareness throughout BCI and its partners, down to field level. This will include a comprehensive capacity building element and greater engagement with civil society and decent work experts at country level.
Strengthening internal decent work expertise in leadership: This would include dedicated decent work expertise within the BCI secretariat and Council, plus senior level expertise and ownership for implementing the Task Force recommendations.
Defining the necessary 'enabling environment' for BCI operations: A standardised process and criteria will be developed to assess whether the necessary environment exists for BCI's standard to be implemented effectively.
Acknowledging the impossibility of operating responsibly in contexts of state-imposed forced labour: A strong conclusion from the task force is that BCI cannot operate in regions where there is credible evidence of state-imposed forced labour.
Adopting a risk-based approach: A risk-based approach will help target efforts and ensure that capacity building and mitigation strategies respond to specific forced labour risks at a local level. This will prioritise field-based research by local experts in 'high-risk' countries, with strong engagement from civil society at country level.
Strengthening processes for Implementing Partner (IP) management: This includes enhanced due diligence for implementing partners and local partners, along with strengthened competencies, management systems, and training related to decent work.
Introducing significant innovations in assurance: BCI must look to move away from the traditional 'audit model' in relation to decent work and will develop and test out dedicated decent work-focused monitoring. In addition, new worker feedback channels will be explored to identify risks on an ongoing basis.
Developing grievance mechanisms, including at field level: This includes strengthening the existing BCI organisational-level grievance mechanism, aiming to improve transparency of accountability. It also includes engaging with trade unions to support the set-up (or expansion) of grievance mechanisms and remediation approaches at field level to cover farm workers. It is critical to provide workers with secure channels to raise concerns and access remedy.
Supporting BCI's efforts to review the chain of custody model: Although a review of BCI's mass balance chain of custody system was not in direct scope of the project, the task force notes that in comparison to physical segregation, a mass balance system poses much higher risks in terms of ensuring that final products are free of forced labour. It recommends steps to develop a physical segregation model.
In a statement following publication of the report, BCI says it recognises that strengthening its decent work programme will be a multi-year process and will require additional resources and funding.
"In the short-term, we will focus on strengthening our forced labour capabilities through capacity building for staff, implementing partners and third-party verifiers, enhancing our due diligence for selecting and retaining implementing partners, and revising our assurance processes to better identify and mitigate forced labour risks.
"In 2021, BCI is also exploring opportunities to pilot a more comprehensive set of decent work activities, including a detailed forced labour risk assessment and civil society engagement tactics, in one or two high priority regions."
Click here to read the Task Force's report in full.