Boohoo to boost supply chain oversight as probe finds failings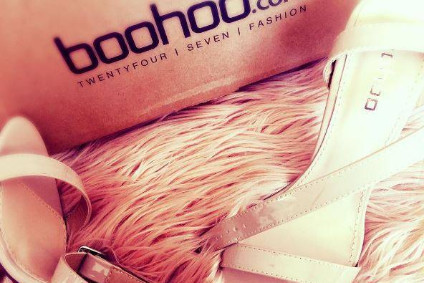 Boohoo said in July it would launch an independent review of its UK supply chain after claims workers were paid GBP3.50 (US$4.38) an hour in unsafe conditions
Boohoo Group has pledged to strengthen its sourcing team and work more closely with suppliers after an independent review into its UK supply chain identified "many failings" but determined the online fast fashion retailer's business model is not founded on exploiting workers in Leicester.
The review was conducted by senior barrister Alison Levitt QC and was published by Boohoo today (25 September) and recommends improvements to Boohoo's corporate governance, compliance and monitoring processes..
However, it also found "ample evidence" that steps the retailer is taking to remedy problems in its supply chain in the city of Leicester had been implemented nearly a year ago – and not just a reaction to the negative publicity in July and August 2020.
"Nevertheless, with the benefit of hindsight we regret that these processes did not advance quickly enough," Boohoo says.
"Ms Levitt is satisfied that Boohoo did not deliberately allow poor conditions and low pay to exist within its supply chain, it did not intentionally profit from them."
In its conclusion, the report states: "If Boohoo is willing to take a different approach to how it both views and interacts with the Leicester supply chain, it has within its power to be a tremendous force for good."
The retailer also notes Levitt is "confident that the adaptations which Boohoo should make involve a relatively easily-achieved realignment of its priorities and governance systems and that the board should not feel discouraged. It has already made a significant start on putting things right."
The probe was launched after media reports surfaced in July that one of its Leicester-based supplier factories was paying staff just GBP3.50 (US$4.38) an hour to work in unsafe conditions and in breach of UK coronavirus lockdowns.
The retailer said it would cut ties with factories that breached its supplier code of conduct, while a number of retailers removed the group's brands from their websites as a result of the claims.
As a result of the review, "the group is implementing necessary enhancements to its supplier audit and compliance procedures, and the board's oversight of these matters will increase significantly," says CEO John Lyttle. "We recognise that we need to rebuild confidence that these matters will be dealt with appropriately and sensitively, and that they will not recur.
"Garment workers in Leicester, and our suppliers across the city, are an important part of our success. We recognise that Boohoo has been a major force in driving the textile industry in Leicester and today want to reinforce our commitment to being a leader for positive change in the city, alongside workers, suppliers, local government, NGOs and the community at large."
Commenting on the results of the review, Boohoo told just-style: "We are engaged with many of the key agencies acting on behalf of the people employed in the garment sector and are committed to working collaboratively and transparently to ensure Leicester is a UK manufacturing hub that we can all be proud of."
Actions to implement Levitt's recommendations
Corporate governance
Boohoo is close to appointing a "highly experienced and respected individual" to provide independent oversight of the implementation of its change agenda, and will hire two new non-executive directors, which will lead to a majority of independent directors on its board. The intention is for one of these roles to be filled by an individual experienced in dealing with environmental, social and governance (ESG) matters.
In addition, supply chain compliance will become a mandatory item on every board meeting agenda with immediate effect with the group having also established a Supply Chain Compliance Committee, comprised of recognised cross-sector experts. An immediate priority of the committee will be to ensure supply chain compliance in relation to Covid-19.
Redefining purchasing practices
The retailer is strengthening its sourcing team with the recent appointment of a new group director of responsible sourcing, who joins from a "major global apparel retailer with outstanding knowledge and experience of implementing sustainable supply chain systems."
In addition, the team will continue to develop and implement a new set of Purchasing Principles for its buying teams, which will be mandatory across all brands. Mandatory education and training for purchasing teams is to be introduced to enable better understanding of Boohoo's supply chain, and ensure the Purchasing Principles are implemented consistently and effectively.
Raising standards across the supply chain
Within the next six months, Boohoo will:
Consolidate its approved supplier list, whilst still maintaining a significant presence in the Leicester garment industry;
Invite new suppliers who have a track record of ethical and sustainability policies to be included on its supplier list;
Extend its independent audit programme to the rest of its UK and global supply chain;
Complete the process of auditing all of its tier one and tier two UK suppliers, after which it will publish the list in full, and will release an updated list annually.
Over the next 12 months, it will implement an electronic audit programme, which is currently in development to monitor status and capacity across its supply chain.
Supporting Leicester's workers and workers' rights
As part of its commitment to Leicester's garment industry workers, Boohoo will establish a Garment and Textiles Community Trust, governed by independent trustees, providing it with start-up funding and ongoing annual support, and increase its work with statutory and civil society partners to ensure that workers understand and are able to exercise their rights and to represent their interests.
Support for suppliers
Plans include working more closely with suppliers to ensure they are able to manage a more consistent and predictable flow of orders, and a programme of education and consultancy to drive improvement across the supplier base. Boohoo will also establish a set of KPIs considering a range of factors that will drive improvement across the group's supplier base including management systems and worker engagement.
Demonstrating best practice in action
"We want to lead the way, and provide a clear example for suppliers to follow. As such, we are developing and launching a manufacturing facility based in Leicester. This will demonstrate best practice, and develop our suppliers' skills and capabilities in areas from core management systems to worker engagement.
"We will also work in collaboration with the wider industry and our peers across Leicester to positively influence the sector. Finally, we commit to ongoing communications with all stakeholders about the progress of this work. This includes communicating to our consumers and shareholders about our commitment to UK manufacturing, jobs, and operating to the highest ethical and environmentally sustainable standards."
Boohoo said it is confident it can successfully embed all of the recommendations into its business model, without impacting lead times or financial expectations.
Industry reaction
Greg Lawless, analyst at Shore Capital, believes the review recommendations are measured and "at a first glance look appropriate."
He adds: "We believe that investors will welcome that the company is planning to implement the recommendations in full. Boohoo recognises that it needs to change and believes that it can successfully embed the measures without impacting lead times or financial expectations. As we have highlighted its sourcing model continues to be under scrutiny and these could still have implications and pressure on gross margins.
"In our view, the costs of sourcing from Leicester will continue to rise given the costs of implementing these measures. Whilst this is a step in the right direction following The Sunday Times expose of working practices Boohoo is not yet out of the woods and we look for further clarity on wider investigations by other authorities in the UK before giving the company a clean bill of health."
Aneesha Sherman, analyst at Bernstein Research, says: "We expect a positive read on the news this morning, and a gradual subsiding of the ESG overhang on the stock that has remained in anticipation of this report. In addition, Boohoo has stated that management are confident they can continue to operate the same 'test and repeat' business model they have become known for, and without a significant financial impact, which was a key topic of investor concern here. Despite some recovery off the lows, the stock is still down about 20% since June, before the Leicester allegations came to light, so we expect to see it reclaim some of that upside."
However, she also notes: "There is a lot of work to do. While this report is broadly very good news for the stock, we see three issues in how the business is run that will need to change: (1) A lack of buyer incentives to consider supplier compliance, (2) A lack of supplier incentives to comply with standards, and (3) A lack of concern or priority from leadership. The company is on the right track to correcting these issues. For the short-term though, we still see this as a lingering area of risk until the cultural and behavioural change play out in the organisation."
Meanwhile, campaign group Labour Behind the Label says the actions outlined by Boohoo "are lacking in detail and ambition."
It wants the retailer to commit to ensuring its pricing model isolates labour costs and ensures decent wages, sign the Transparency Pledge and make all of its supplier details public (at home and abroad).
"Boohoo needs to end its behaviour of terminating ties with suppliers without paying back wages – indeed Boohoo should make funding immediately available (through a totally independent body) to ensure that all workers who have enabled Boohoo Group to make huge profits over the years are fully compensated for years of working at half the minimum wage. Finally, and most importantly Boohoo must ensure that it commits to openness and transparency and does not – as it did this summer – seek to cover up the numerous allegations of abuses."
On a wider note, Labour Behind the Label says urgent action is needed both to ensure all workers in the Leicester garment industry – and beyond – are protected, and to "curb the abusive business practices of retailers/brands that have contributed to this situation."
Create sourcing plans that work
Find new apparel sourcing destinations, assess trade flows and manage tariffs. All in one place.
Oops! This article is copy protected.
Why can't I copy the text on this page?
The ability to copy articles is specially reserved for people who are part of a group membership.
How do I become a group member?
To find out how you and your team can copy and share articles and save money as part of a group membership call Sean Clinton on
+44 (0)1527 573 736 or complete this form..