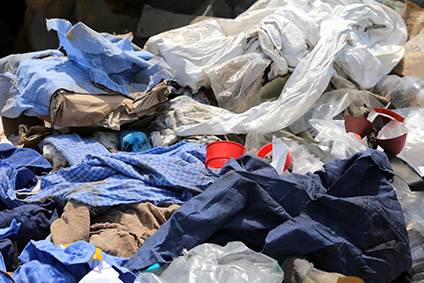 The UK government is being urged to introduce legislation to require fashion brands and retailers to perform due diligence checks across their supply chains and take more responsibility for the environmental impact of their businesses.
The call comes from the UK Environmental Audit Committee (EAC), which conducted an in-depth probe into the state of the British fashion industry at the end of last year.
16 fashion retailers – including M&S, Next, Primark, Debenhams and online apparel retailers including Missguided, ASOS and Boohoo – were quizzed by MPs on what they were doing to reduce the environmental and social impacts of the apparel they sell, amid concerns the so-called 'fast-fashion' business model encourages over-consumption and generates excessive waste.
Each retailer was asked about a range of actions and initiatives, including the use of organic or sustainable cotton, limiting the discharge of hazardous chemicals, and the re-use or recycling of unsold stock.
just-style's coverage of the EAC investigation can be found here.
How well do you really know your competitors?
Access the most comprehensive Company Profiles on the market, powered by GlobalData. Save hours of research. Gain competitive edge.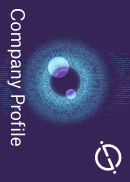 Company Profile – free sample
Thank you!
Your download email will arrive shortly
Not ready to buy yet? Download a free sample
We are confident about the unique quality of our Company Profiles. However, we want you to make the most beneficial decision for your business, so we offer a free sample that you can download by submitting the below form
By GlobalData
"The way we make, use and throw away our clothes is unsustainable. Textile production contributes more to climate change than international aviation and shipping combined, consumes lake-sized volumes of fresh water and creates chemical and plastic pollution," the EAC says in its report 'Fixing fashion: clothing consumption and sustainability.'
Beyond the environmental impact of the industry, concerns over the social impact of apparel production – forced and child labour in countries including Turkmenistan and Uzbekistan – as well as labour exploitation in the UK, were highlighted.
"Fast fashion's overproduction and overconsumption of clothing is based on the globalisation of indifference towards these manual workers. This must stop.
"If the risk of being caught is low, then the incentive to cut corners is high. The same fast fashion retailers sourcing from Leicester are also selling clothes so cheaply that they are being treated as single-use items."
The report indicates the UK buys more clothes per person than any other country in Europe and around 300,000 tonnes of textile waste ends up in household black bins every year, sent to landfill or incinerators. Less than 1% of the material used to produce clothing is recycled into new clothing at the end of its life. It also notes retailers are burning new unsold stock "merely to preserve their brand."
The EAC has made several recommendations to the government following the report including the introduction of laws that require brands and retailers to perform due diligence checks across their supply chains in a bid to tackle labour abuses; charging brands and retailers a penny per garment sold to raise GBP35m to fund an apparel recycling scheme; and tax reforms to reward fashion companies that design products with lower environmental impacts and penalise those that do not.
Specifically, the EAC is recommending:
The government should publish a publicly accessible list of all those retailers required to release a modern slavery statement. This should be supported by an appropriate penalty for those companies who fail to report and comply with the Modern Slavery Act.
That the Companies Act 2006 be updated to include explicit reference to 'modern slavery' and 'supply chains'. Statements on a business' approach to human rights in its supply chain should be mandatory as part of the Annual Report. The Financial Reporting Council's (FRC) Corporate Governance Code and UK Stewardship Code, and the Financial Conduct Authority's (FCA) listing rules should likewise be amended to require modern slavery disclosures on a comply or explain basis by 2022. If this is not possible then a Corporate Duty of Vigilance Law, as in France, should be considered.
That the government strengthen the Modern Slavery Act to require large companies to perform due diligence checks across their supply chains to ensure their materials and products are being produced without forced or child labour. It also recommends that government procurement should be covered by the Modern Slavery Act.
That the government works with industry to trace the source of raw material in garments to tackle social and environmental abuses in their supply chains.
The government should facilitate collaboration between fashion retailers, water companies and washing machine manufacturers and take a lead on solving the problem of microfibre pollution.
The government should ask the Health and Safety Executive to review the evidence and take action accordingly.
Manufacturers must be mindful of potential risks now and should seek to reduce the exposure of garment workers to airborne synthetic fibres.
Post-2020 SCAP (Sustainable Clothing Action Plan) should include new targets following the Ecodesign Directive, including reducing microplastic shedding.
That the government reforms taxation to reward fashion companies that design products with lower environmental impacts and penalise those that do not.
The government should investigate whether its proposed tax on virgin plastics, which comes into force in 2022, should be applied to textile products that contain less than 50% recycled PET to stimulate the market for recycled fibres in the UK.
As part of the new EPR (Extended Producer Responsibility) scheme, government and industry should accelerate research into the relative environmental performance of different materials, particularly with respect to measures to reduce microfibre pollution.
The government should ban incinerating or landfilling unsold stock that can be reused or recycled.
That lessons on designing, creating, mending and repairing clothes be included in schools at Key Stage 2 and 3.
The government must end the era of throwaway fashion. It should make fashion retailers take responsibility for the waste they create by introducing an Extended Producer Responsibility scheme for textiles and reward companies that take positive action to reduce waste.
The Resources and Waste strategy should incorporate eco-design principles and offer incentives for design for recycling, design for disassembly and design for durability. It should also set up a new investment fund to stimulate markets for recycled fibres.
That the Chancellor should use the tax system to shift the balance of incentives in favour of reuse, repair and recycling to support responsible companies. The government should follow Sweden's lead and reduce VAT on repair services.
Commenting on the release of the report, Peter Andrews, head of sustainability at the British Retail Consortium (BRC) said: "It's welcome that the committee has agreed with our calls for better government enforcement of labour rights in factories to support the work retailers are doing on this, and to strengthen the Modern Slavery Act.
"Our members are increasing the use of sustainable materials, designing garments that are made to last, and encouraging customers to return unwanted clothes for reuse, so we can turn old T-shirts into new ones. Many of the clothes now on sale from leading retailers have lower environmental impacts.
"We know much more needs to be done, and through our initiative Better Retail Better World, retailers are taking collective action. We look forward to continuing to work with the government and others on how businesses can take greater responsibility for the management of clothing when they are no longer usable. UK retailers are committed to being global leaders in fashion sustainability and businesses who embrace sustainability now will be the ones who succeed in the future."
Professor Dilys Williams at the London College of Fashion adds: "The Environmental Audit Committee on fashion and sustainability is publishing a hugely important report today. It is unequivocal in its message: 'the fashion industry's current business model is clearly unsustainable'. It is equally clear in its ambition, 'we want to see a thriving fashion industry in the UK that employs people, inspires creativity and contributes to the overall economic success of the UK'. Its call for action is one that involves us all, as designers, makers, sellers, buyers, wearers, investors, educators, communicators and legislators: 'the current exploitative and environmentally damaging model for fashion must change'.
"We stand in support of this report and the voices and actions of those around the world who are standing up for the rights of all citizens to prosper on our precious planet."
But Lee Lucas, principal of the Fashion Retail Academy in London, warns any government scheme mustn't weigh too heavily on "already stretched retailers."
"It's important that retailers are taking steps to cut back on their carbon footprints. Schemes that incentivise customers to return to stores with used clothes, such as M&S offering vouchers for secondhand garments, are helping to change the psychology around how we shop. Incentives like this are clearly having an impact as customers (13%) say they are now more likely to choose expensive, more durable, items over cheaper clothing.
"While sustainable clothing brands, such as Patagonia, have become more popular in recent years, the real sign of this sea-change in customer and store mentality is how sustainable clothing is becoming more available at high street prices. It is vitally important that we change our attitudes towards how we use and dispose of clothing, but any new schemes must ensure the costs don't weigh too heavily on already stretched retailers."
Audiences have also taken to social media to share their views.

Government must end era of throwaway fashion, and brands and retailers should pay a penny per item to fund better fashion waste collection, says the cross-party Environmental Audit Committee @CommonsEAC in a report published today https://t.co/6Q99U187ng

— Anti-Slavery International (@Anti_Slavery) February 19, 2019
According to a report by @CommonsEAC, #fashion companies should receive tax incentives to produce environmentally friendly garments – and penalties if they don't ??????

Read the latest by @SarahKNews: https://t.co/XxaGg2gaaR

— The Trampery (@TheTrampery) February 19, 2019