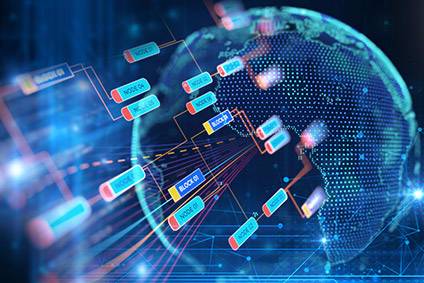 With increasing pressure to deliver on speed, customisation and transparency, the apparel industry is waking up to the importance of embracing digitalisation as an integral part of its business strategy and operations. Here just-style takes a look at its impact on the sector, the challenges and opportunities of investing in digital, and its future.
Free Whitepaper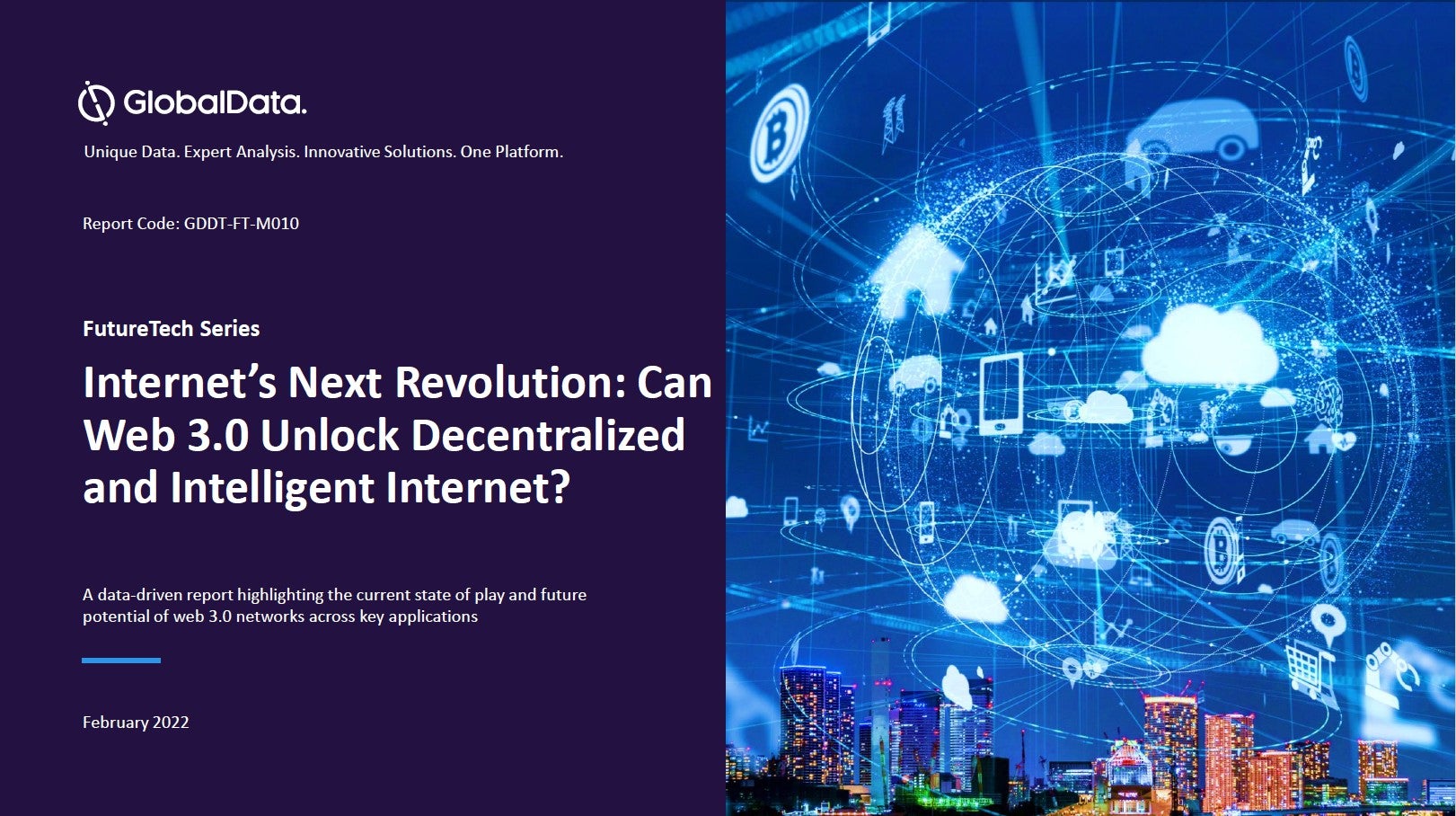 Internet's Next Revolution: Can Web 3.0 Unlock Decentralized and Intelligent Internet?
Big tech companies have created massive ecosystems that offer the internet's key services, making it impossible for users to break from their "walled garden" and ultimately surrender control of their data. A sharp rise in public awareness about data privacy and the value of their data has stimulated new awareness around web 3.0 networks. Web 3.0 is the third iteration of the internet, designed by token-based economics to wrest the control of user data from big tech companies and provide a user-centric internet. It creates a mesh of peer-to-peer communication and decentralized governance structures to enable individuals and organizations to tackle data privacy and censorship threats.
Reasons to read:
An increasing number of startups and tech players are shifting gears to create blockchain-powered decentralized ecosystems for different sector-specific applications and services. Against this backdrop, businesses need more awareness of the fast-paced fundamental restructuring of the internet. The report highlights the current state of play and the future potential of web 3.0 networks in driving decentralized and user-controlled internet. This is anticipated to unlock new possibilities for enterprises across sectors such as financial services, gaming, sports, media & entertainment, retail, and technology, among others. Read our report and gather insights on the following topics:
Evolution of the internet
Active players in the web 3.0 ecosystem
Key applications by major sectors
Driver and challenges
Top startups and Mergers & Acquisitions
Regulatory landscape & future scope
by GlobalData
A decade ago, data mining and analysis, service-oriented architecture, and virtual collaboration were top-of-mind technologies for retailers and brands. Today that attention has shifted to mobility, data security, developments in the cloud, and Big Data, with emerging technologies such as artificial intelligence and the Internet of Things (IoT) at their heels as they look to enter Industry 4.0 – or the fourth industrial revolution – combining automation with information.
So much so that digitalisation is becoming a key differentiator for companies competing in today's challenging global apparel industry:
What is digitalisation?
"Digitalisation is about data; all the information a company has, rendering it in numeric capacity, so that it can be stored, shared, analysed and used in such a way that you improve on efficiency and processes for better communication between actors," Laura Mylius-Prou, Lectra's marketing project manager for fashion tells just-style.
Digitalisation, not to be confused with digitisation – selling content rather than product – can be explained in a number of other ways.
"There is a whole emerging trend about digitalisation, which is the whole reason to purchase," explains Edwin Keh, CEO of the Hong Kong Research Institute of Textiles and Apparel (HKRITA). "Ten years ago you made phone calls with your phone and told the time from your watch. Today, your phone is where you do your social media and catch up with news, and the watch is the device that keeps track of what's going on with your phone."
Karsten Newbury, vice president and general manager of software solutions for apparel software and systems supplier Gerber Technology, offers a similar view: that digitalisation is ultimately being driven by the need to fulfil ever-changing consumer demands.
"Companies exist to create value for customers and hopefully, in most cases, earn a living, employ people and contribute to society. You can only do that if you create unique value. And because that value is shifting so dramatically, consumers expect it here and now and retailers are finding themselves under so much pressure to deliver against those needs. The only way right now to do that is digital."
Why is it important?
While not new, digitalisation has begun taking on greater importance for the apparel and footwear industry over the last few years as companies begin to realise the benefits of investing. With speed front of mind for many, instantaneous gratification and heavy competition means firms can ill afford to be left behind.
Gerber's Newbury refers to a McKinsey study that details how almost every one of the significant digital innovations currently on the market has used connectivity and data to transform the consumer experience.
He offers an example: "We have a made-to-measure suit company very focused on digitalisation through a virtual experience for their high end consumers. We've also got high volume manufacturers looking at how we better manage data from order to production so they know what they're making, when, and at what quality, so they're flexible. So it really starts with, how do I compete? And then, how can I re-imagine that process using those technologies?"
This is also true of the mobile shopping experience. The importance of mobile has grown exponentially as smartphone and tablet penetration rises. According to Euromonitor, the channel is expected to continue growing at a CAGR of 17% to 2021.
Consequently, retailers are now exploring apps as a way of providing support and to engage consumers, rather than just being a transactional platform, thanks to the considerable growth of mobile purchases over the last five years.
"Retailers are constantly looking for ways to redefine the shopping space, in order to not only remain relevant but also attract consumers," says Bernadette Kissane, research analyst, apparel and footwear, Euromonitor International. "Incorporating technology into store is becoming an integral component catering to a generation of hyper-connected consumers. It is growing in importance, not only to unify the online-offline processes but also add value by educating consumers on products available, engage consumers, and even enhance the time spent in-store."
Developments have also been made in new technologies aimed at tracing supply chains – which have gone some way to helping solve the challenge of transparency for many companies under pressure to have more sustainable and ethical supply chains.
"The only way for a supply chain to be transparent is for the digital information to change hands immediately in order for those on the front end to know what is going on at the back end," explains Lectra's Mylius-Prou. "That way, you're not spending the energy transporting information across the world by high speed mailing systems. It enables you to better track your supply chain and the ethics of it."
Examples of such systems:
US commodities specialist The Seam is setting up what is thought to be the first trading system for the global cotton industry built on blockchain technology, which it says will be "transformational" for the cotton industry by making it easier and more secure to trade the commodity.
The Provenance system was built in 2015 using the blockchain – or decentralised system – that Bitcoin is built on to track the origins and journeys of physical products.
Historic Futures' String platform helps to tackle the challenge of total traceability by allowing players to ask questions along the supply chain.
What impact is digitalisation having on the industry?
While the apparel manufacturing industry has changed little over the last 100 years, Keh believes it could now be on the cusp of making "some sort of breakthrough" around wearables and a more interactive system embedded in apparel.
"For some brands, digitalisation is this fear or opportunity about what you can do to create value in this apparel system – this dumb system consumers are walking around in."
The latest in-depth study from global management consultant McKinsey & Company found that more than 80% of apparel company chief purchasing officers say they expect digitalised end-to-end process management to have the greatest impact on sourcing in the next five years. Yet the executives also acknowledge their companies' digitalisation maturity is still low or very low. And they have the same view of their suppliers.
Gerber's Newbury, however, believes the shift is already happening with dramatic consequences: a growing number of companies unable to compete are folding on a weekly basis, while those able and willing to risk the investment, thrive.
"About a year ago, people talked about how digitalisation is important and online is growing," says Newbury. "It has now gone to "Oh my god, we really have to do something now otherwise we won't be around in a few years." So that sense of urgency on senior leaders' minds has dramatically changed."
Software and technology companies like Gerber and Lectra are also helping companies make that move.
"There's a lot of positive pressure on us to drive our innovation," says Newbury. "For example, software: We can't afford any more to take 12-18 months to release a product. This is really where we are driving our processes much more aggressively."
Newbury says Gerber is going to be pushing a cloud-based architecture for its software going forward so it can accelerate its response and delivery to customers.
"We've really had to shift ourselves and say, okay if we want to help our customers be digital, we need to change. And we've made some of those changes over the last 12-18 months but we're by no means done. We've got our roadmap over the next few years to keep driving that."
Likewise, Lectra earlier this year outlined its Industry 4.0 plans, which combine automation with information so that real-time data can be used to improve the overall effectiveness, efficiency and responsiveness of an operation.
Investment in digital
Here are some examples of how brands are innovating in the digital space:
Under Armour wants to propel its brand into the future through its state-of-the-art Lighthouse manufacturing innovation facility that brings new opportunities in local-for-local manufacturing and customised products. The company has launched its first made-in-the-USA capsule apparel collection from the hub, which it says is "the best product we've ever made…at lightening fast speeds".
Quiksilver is digitalising its quality process using the Pivot88 app, which is providing metrics and analytics to help improve supply chain transparency, supplier collaboration and employee engagement. The implementation is part of wider changes that have seen the business move away from final auditing inspections at suppliers to vendor quality management where suppliers fully certify their own shipments.
Jeans giant Levi Strauss & Co launched its Eureka Innovation Lab 360° Experience, which takes viewers on a virtual tour of its denim innovation hub, allowing viewers to click through "hotspots" to reveal insights into the innovation, know-how and craftsmanship that goes into developing a pair of jeans.
Adidas is partnering with technology firm Siemens on a "digital twin" of its Speedfactory facility, in a move it says will help shorten time to market, bring greater flexibility and provide improved manufacturing quality and efficiency. The Speedfactory facility uses robotic technology in automated modular production cells to combine fast response with the flexibility to offer products that are uniquely customised for individual consumers.
The challenges of going digital
The analysis and exploitation of data is a key part of the process of digitalisation, and it is the companies leveraging this that are leading the industry.
"They have super well-oiled supply chains so they're able to put new product out there constantly and that's affecting everyone," says Lectra's Mylius-Prou. "A lot of bigger companies realise this and they've got supply chain savvy, but there are a lot of smaller companies that are perplexed, scrambling to see what they can do to save their businesses."
The scale of competition can make it hard for some retailers to drive through structured initiatives, and the highly fragmented nature of apparel supply chain can also make it difficult to get all players working together. There is also the small matter of investment to consider – and whether it will cost more not to invest in the long run.
The gap between aspiration and implementation can seem wide if a company is battling with outdated technology, a talent shortage, insufficient infrastructure, and a lack of digital skills. Yet it is a lack vision and leadership to drive digital transformation that Keh believes can ultimately hamper a company from moving forward.
"One of the challenges of the industry we're in is that it if you look at the average leadership – I'll make a general statement here – of a vice president of a C-suite executive, he is usually some male, in his 50s, about 5-10 years from retirement," Keh explains. "He is much more motivated to stay the course and just ride it out and let somebody else worry about it than take it on on his watch, because there is a lot of risk involved. I don't think there are a lot of rewards for experimentation or to take risks because of who occupies the C-suites these days."
What next?
Will the apparel industry be completely technology driven? "Probably not," Keh believes. "There will still be runway shows and designers, but I suspect there will be more awareness of what is going on in technology and new types of business models that are more non-traditional and more efficient. The use of digital data must become more and more important."
Will it lead to greater levels of vertical integration? "There are two extremes. An apparel industry value chain can continue on this traditional path – facing the bottom needle – in Africa, Ethiopia, Kenya, places like that because it's cheaper. Or it can become much more intelligent. Then it becomes much more creative in its value creation and companies can manufacture in much more sophisticated factories."
One area Newbury believes is  set to "dramatically change" is in digital and 3D printing. He says Gerber is working with an Israeli designer on the digital printing of garments. "The materials are still early on, but as those materials advance – which I fully expect – you will be able to go online and create your own dress and then send it to a 3D printer either at home or in a printing bureau. The possibilities are just tremendous and that's why it's such a race to make sure technology keeps improving."
However, the jury appears to be out here. Keh doesn't believe the textile and apparel industry will be the lead industry for such solutions given the cost of doing so. "Apparel is a deflationary product. Whereas most products have gone up on an average of 55% in the last 20 years in terms of cost, apparel is negative 4% over the last 20 years. In that environment it is very hard to have any investment of such an extraordinary value."
Lectra sees big data and cloud computing bringing new opportunities for the future, which will enable companies to subscribe to software applications rather than purchasing them, making them more affordable.
Euromonitor's Kissane, meanwhile, believes mobile will take on a much more important role in the shopping experience.
"I don't feel anyone has really yet pulled off a successful approach in terms of mobile retail. In terms of new sales channels, retailers need to perhaps focus on perfecting this idea of creating one shopping journey across multiple devices. In the IoT that is a really interesting area where consumers don't even need to log in to make a purchasing order. That's definitely an area that potentially has some real opportunities, particularly given how time-constrained consumers are now. That adds the element of convenience and personalisation."
Kissane also points to customer engagement. Levi Strauss launched an app called 'jeanspiration,' which updates consumers on everything happening within the denim world. "It's an engagement tool and is used to build relationships. This is an important area."
Algorithms from social media are also starting to be used as a way of determining what products are going to sell next. This, Kissane says, is an area that will continue to grow in terms of the role it will play in fashion.
While digitalisation efforts in the apparel industry may only appear to be scratching the surface, it is clear the intentions of many companies are now turning to priorities. Changing consumer behaviour, rising and falling product demands, new trends, and the pressure of price points and competition means digital is certain to play a leading role in the future.
Free Whitepaper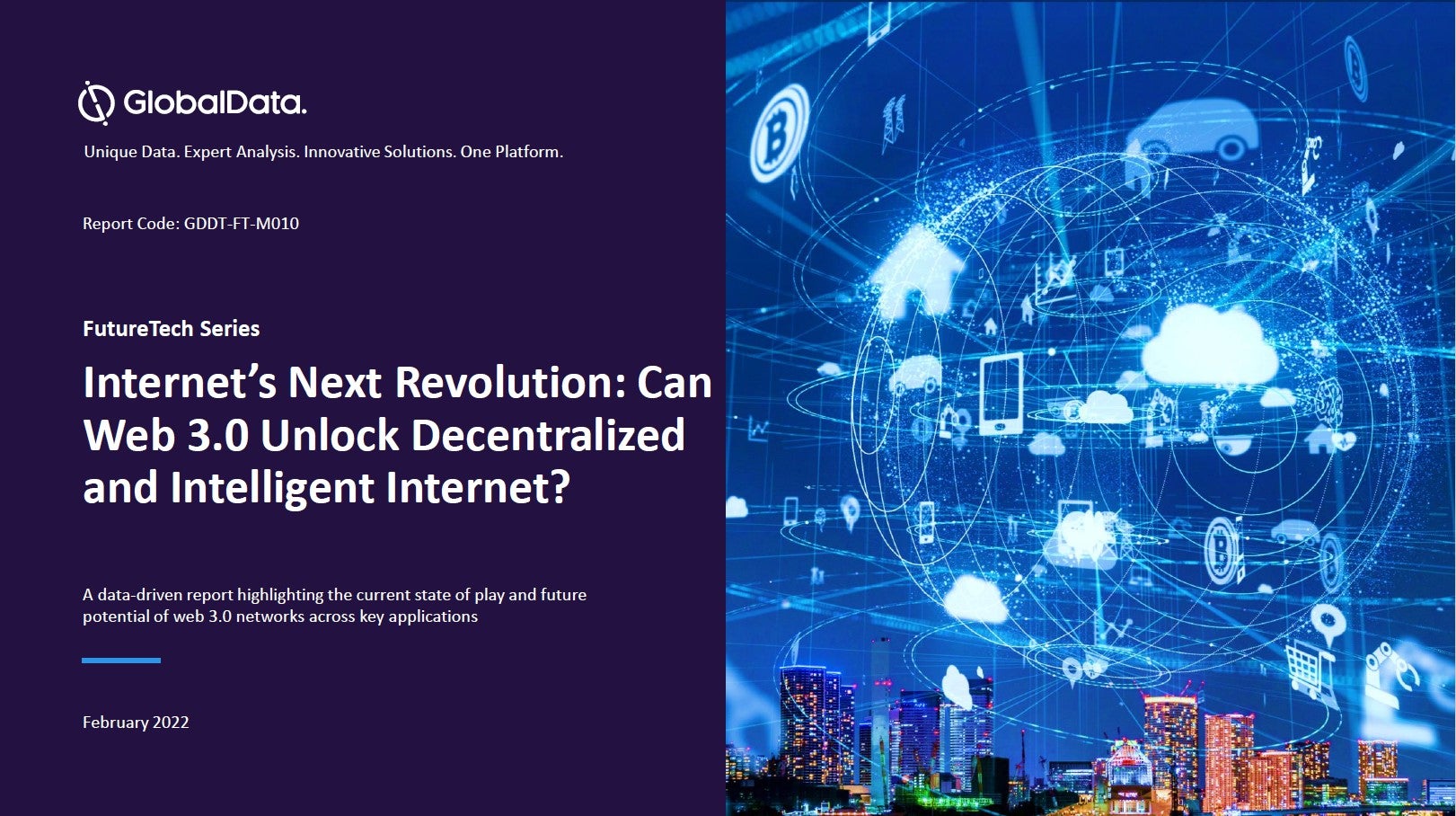 Internet's Next Revolution: Can Web 3.0 Unlock Decentralized and Intelligent Internet?
Big tech companies have created massive ecosystems that offer the internet's key services, making it impossible for users to break from their "walled garden" and ultimately surrender control of their data. A sharp rise in public awareness about data privacy and the value of their data has stimulated new awareness around web 3.0 networks. Web 3.0 is the third iteration of the internet, designed by token-based economics to wrest the control of user data from big tech companies and provide a user-centric internet. It creates a mesh of peer-to-peer communication and decentralized governance structures to enable individuals and organizations to tackle data privacy and censorship threats.
Reasons to read:
An increasing number of startups and tech players are shifting gears to create blockchain-powered decentralized ecosystems for different sector-specific applications and services. Against this backdrop, businesses need more awareness of the fast-paced fundamental restructuring of the internet. The report highlights the current state of play and the future potential of web 3.0 networks in driving decentralized and user-controlled internet. This is anticipated to unlock new possibilities for enterprises across sectors such as financial services, gaming, sports, media & entertainment, retail, and technology, among others. Read our report and gather insights on the following topics:
Evolution of the internet
Active players in the web 3.0 ecosystem
Key applications by major sectors
Driver and challenges
Top startups and Mergers & Acquisitions
Regulatory landscape & future scope
by GlobalData