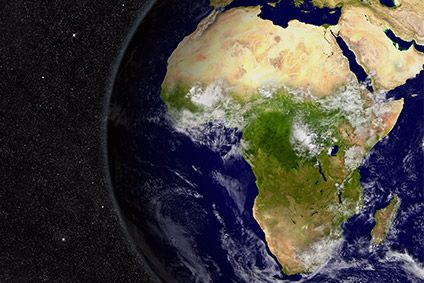 Eventual implementation of the African Continental Free Trade Area (AfCFTA) agreement is expected to provide a boost to Egypt's garment industry – but logistics and government red tape will pose a major challenge, industry executives have told just-style.
Signed last March by 44 members of the African Union, the treaty is ultimately designed to remove trade barriers between 55 African nations with a combined population of more than one billion people and a combined gross domestic product of more than US$3.4 trillion.
Included within the 44 signatories are key garment producing countries Kenya, Morocco, Madagascar, Mauritius, Egypt, Ethiopia, South Africa, Lesotho and Tunisia.
To date, 18 African countries have ratified the AfCFTA – also known by the four-letter acronym CFTA – out of the 22 needed for the agreement to come into force. Once implemented, it will require member nations to eliminate tariffs from 90% of goods traded between them, including clothing, within five years. A special dispensation has also been tabled for seven LDCs (least developed countries) – including Ethiopia and Madagascar – giving them a 15-year period to reach 90% of tariffs.
Overall, the agreement should boost intra-African imports and exports, which currently account for just 15% of all trade on the continent.
Trade boost for Egypt
With Egypt one of the most developed clothing manufacturing hubs in Africa, the CFTA is expected to positively affect Egypt's trade with African countries.
It will also pave the way "for more joint ventures and partnerships, and facilitating the exchange of goods, services and skilled human resources," says Ahmed Ali, purchasing manager at T&C Garments, a Cairo-based jeans manufacturer that produces around 6m denim bottoms per year.
"Egypt's garment industry imports most of its raw materials from the Far East and Turkey. If these materials become available in Africa, Egypt would benefit," Ali explains.
"The biggest advantage will be logistically. When comparing with the US and far Eastern markets for example, African countries will be nearer, thus costs could be reduced," he suggests.
Moreover, Egyptian manufacturers' input costs are inflated by customs fees and import taxes charged on imported raw materials – so if the AfCFTA reduces the cost of importing these inputs from other African countries, better profitability and more investments could follow.
But leveraging the duty advantages offered by the AfCFTA may not be simple for Egyptian companies, given most transport is land-based – road and rail links in the continent are woefully underdeveloped.
"When we talk about trade between Egypt and the rest of Africa, shipping will mostly be through land-based transport and, to a smaller extent, air-based. This implies different requirements, such as a road network serving this trade. If the governments of the ratifying African countries develop such a network, they will bring the markets much closer to one another," says Ali.
Capacity pressure
That of course is a big if, and so is the question of whether Egypt's garment sector is capable of quick capacity expansion to successfully feed new export demand, says Mahmoud Nagi, operations manager at Egyptian textile dyes and chemicals company Star-Chem.
He notes that since Egypt's 2011 revolution, "Egyptian textile exports have severely declined, and accordingly many garment producers have shifted to the domestic market." This has itself caused problems, with inflation (now 12%) reducing Egyptian consumers' purchasing power and boosting input prices – pushing "producers to sacrifice quality, which along with low abundance of yarn and high investment costs, curbed local production."
Egypt was the fourth largest importer of cotton yarn and the third largest importer of polyester yarn in 2018, according to Textile Beacon's Fibre to Yarn Export Statistics. The country was also one of the top three importers of blended polyester-cotton yarn from India.
"Having easier access to the African market will enable local producers to source materials within Africa," says Nagi.
Another challenge will be whether Egyptian production can pick up before the global market is flooded with competitive African products from other countries.
According to Ali, Egyptian industrial expansion is hampered by customs procedures, which are often slow.
"We import a lot of chemicals for washing and dyeing, and all chemicals must be checked and analysed. There's insufficient flexibility in customs procedures and these delays affect us. When we have an order that we need to complete in a certain timeframe, these delays don't help."
The AfCFTA could also assist growth in Egypt by harmonising African investment policies, intellectual property rights, rules of origin, and product standards. According to the executive secretary of the UN Economic Commission for Africa, Dr Vera Songwe, the AfCFTA could be in force by mid-2019, given the current pace of ratification.