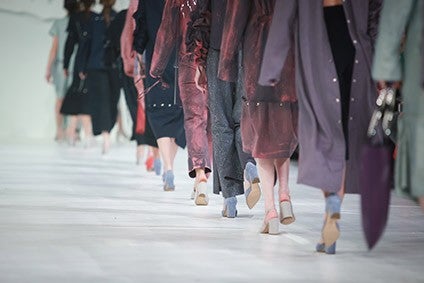 Revenues for the global fashion industry can be expected to contract by 27-30% in 2020 and businesses must start gearing up for trading in an entirely different environment compared to the one pre-Covid, according to a new report from global consulting firm McKinsey & Company.
McKinsey has published a coronavirus update to its 'The State of Fashion 2020′ report together with Business of Fashion (BoF), in which it says, for the fashion industry the struggle is only just beginning. The outbreak will cause long term damage to supply chains and will change the way people shop. For this reason, fashion businesses need to rethink their entire operations.
"If stores remain closed for two months, McKinsey analysis approximates that 80% of publicly listed fashion companies in Europe and North America will be in financial distress. Combined with the McKinsey Global Fashion Index (MGFI) analysis, which found that 56% of global fashion companies were not earning their cost of capital in 2018, we expect a large number of global fashion companies to go bankrupt in the next 12 to 18 months," says the report.
The humanitarian repercussions are expected to outlast the pandemic itself. Prior to the pandemic, the fashion industry was generating US$2.5trn in revenues. Post-pandemic could see joblessness or financial hardship for people across the value chain.
What makes things more complicated is the complexity of supply chains as it makes it harder for businesses to plan ahead.
"Although the duration and ultimate severity of the pandemic remains unknown, it is apparent that the fashion industry is just at the beginning of its struggle. By causing blow after blow to both supply and demand, the pandemic has brewed a perfect storm for the industry: a highly integrated global supply chain means that companies have been under immense strain as they have tried to manage crises on multiple fronts as lockdowns were imposed in rapid succession, halting manufacturing in China first, then Italy, followed by countries elsewhere around the world.
"A freeze on spending is aggravating the supply-side crisis. Widespread store closures for an industry reliant on offline channels, coupled with consumer instinct to prioritize necessary over discretionary goods, hit brands' bottom lines and depleted cash reserves. Even online sales have declined 15 to 25% in China, 5 to 20% across Europe, and 30 to 40% in the United States."
The aftermath
In the immediate aftermath, McKinsey says fashion will face a "recessionary market" and an industry landscape still undergoing a dramatic transformation.
Among the things to expect, the businesses that survive the crisis will be the ones that have made "bold, rapid interventions" to stabilise their core businesses before seeking out new markets, strategic opportunities and pockets of growth.
Consumers will be increasingly discount-led. Around 56% of consumers surveyed say special promotions were an important factor when shopping for clothes in the weeks leading up to 29 March 2020.
And sustainability will become more important than ever before. The report says consumers are likely to return to the habit of paying full price for goods that are timeless and expected to last longer. The pandemic will bring values around sustainability into sharp focus, intensifying discussions and further polarising views around materialism, over-consumption and irresponsible business practices.
The focus on sustainability will be especially prominent for Gen-Z and Millennial shoppers, whose concerns for the environment were already heightened pre-crisis. Brands that are able to reorient their missions and business models in more sustainable ways will be able to cater to a more captive audience than ever before.
Fashion players may also need to turn to more innovative ways to reduce stock and reinfuse value into their products, such as accelerating nascent sustainability trends. For many players, repurposing existing stock for new seasons will be a more viable option than recycling or upcycling with fabric additions or extractions. Other opportunities include personalisation, customer experience and a re-evaluation of the company's fashion calendar, such as moving monthly drops into later seasons.
Lockdown has also forced a marked migration to shopping digital channels. Successful businesses will capitalise on the shift to digital channels and will use this time to scale up and strengthen their digital capabilities. Those that fail to do so will suffer long term.
However, the pandemic will serve to accelerate the decline of businesses that were struggling prior to the decline, which will lead to "massive waves" of M&A, consolidation and insolvency.
In order to survive, companies must introduce new tools and strategies across the value chain to improve operational agility, boost productivity and future-proof business models.
Supply chain analysis
Looking ahead, businesses will have to review their operating models. While implementing short-term interventions — like cutting costs and production, securing liquidity and adjusting product assortments, which have been the highest priority in urgent reactions to the crisis — companies now need to consider actions for the recovery period and implement resiliency into their planning.
Companies must adopt a recovery position based on impact severity to help prepare for the deployment of a recovery action plan. This means reassessing their geographical footprint, store network and growth opportunities, while also looking for any emerging whitespace, be it during recovery or an extended crisis period.
In 'The State of Fashion 2020' report, the biggest growth was predicted for emerging Asia, with rising opportunities in India and Southeast Asian nations like Indonesia. However, the preservation of these growth opportunities will depend largely on the way each country manages the pandemic. With a humanitarian crisis unfolding in emerging markets like India, fashion players will now need to re-evaluate strategies for which stores to re-open and when, and how their supply chain can best support the ramp-up.
On the supply chain side, fashion companies should learn from this global trade disruption that the value chain must be re-invented. This includes reviewing production regularly to identify potential disruptions before they happen in order to cushion the blow when they come to pass and strengthening regional integrated supply chains. It also means exploring nearshoring activities to bring flexibility and autonomy to their production facilities. Broadly speaking, non-core assets and activities should be divested and stopped to streamline current offerings and ensure efficient execution.
"Speed and adaptability are of the essence for this crisis. But when the first signs of normalcy do begin to emerge, companies are cautioned not to be complacent. Instead, they must double-down on recovery and resiliency measures for this will be a time of unprecedented transformation for the global fashion industry. Only then can companies begin to decipher what their new normal actually looks like."
Time for collaboration
"This will also be a time for collaboration within the industry—even among competing organisations. No company will get through the pandemic alone, and fashion players need to share data, strategies, and insights on how to navigate the storm. Brands, suppliers, contractors, and property owners should also find ways to share the burden.
"Navigating this uncertainty will not be easy for fashion leaders. Players need to be decisive and start putting recovery strategies into motion to emerge with renewed energy. The crisis is a catalyst that will shock the industry into change—now is the time to get ready for a post-coronavirus world."