Hong Kong's changing role in the apparel industry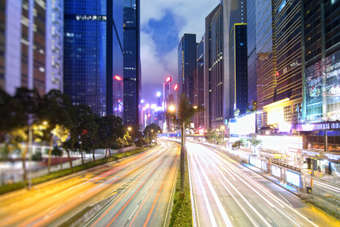 Hong Kong is seen emerging as a "super service centre"
China's rise over the past two decades as the leading location for apparel sourcing has had a knock-on effect on Hong Kong's role in the global garment industry, shifting it from a manufacturer to a servicing and sourcing centre. It will take on even more diverse roles in the future, according to industry executives speaking at recent conferences in Hong Kong. Vicky Sung reports.
Mr Henry Tan, CEO and president of Luen Thai Holdings Limited, points out that in recent years China has seen its apparel exports lose some steam to Asean countries, mainly due to its rising operating costs.
In 2008 China's labour costs began to rise rapidly. In 2010, the minimum wage in 30 provinces rose by 22.8%, while China's 12th and current five-year plan (2011-15) has earmarked workers' wages increasing at 15% per year over the period - effectively doubling within five years. The appreciation of the yuan, which has risen 26% against the dollar since 2005, is another factor behind the rising cost of doing business in China.
A survey by the Japan External Trade Organization (JETRO) in October 2010 also shows China can no longer be considered a low labour cost country.
It found the total labour wage cost (which includes actual wage plus insurances, taxes and benefits) paid out by employers for each worker in China reached US$463 per month, compared with Thailand (US$427), India (US$342), the Philippines (US$296), Indonesia (US$259), Vietnam (US$153), Cambodia (US$125) and Bangladesh (US$85).
Likewise, China's percentage share of world clothing exports is being gnawed at by its neighbours and the decline is likely to be more rapid in the near future. In the first eight months of 2011, for example, the US imported 1.4% more clothing by volume - but saw a decline of 3.2% from China while most Asean countries rose.
There's no doubt China and the Asean countries will continue to be the world's major apparel producers. But what is also likely to happen is that they will diverge to produce products at three different price levels, Mr Tan believes.
The low price products demanded by retailers such as Walmart and Kmart will be sourced from operations that pay less than US$200/month in workers' wages. These will be in countries like Bangladesh and Cambodia.
The medium priced products for retailers like JC Penney, Macy's, Sears, Dillard's, A&F, Polo Ralph Lauren and Banana Republic will come from Vietnam, Indonesia, India and the Philippines where wages are under $400/month.
And premium products which require skilled and quality workmanship or very short delivery times, such as those for Hugo Boss, Armani, Saks Fifth Avenue and Pal Zileri will come from China and Thailand where wages are above $400/month.
The Asean region's supply and production chain may not yet be as comprehensive as that of China, but this is changing as factory operations move into the region. Likewise, work efficiency may not be as high as in China, but there is a steady supply of labour due to its young population. Not only are wages, taxes and operating costs lower than China's, but there are many duty-free and low tariffs for exports to other countries.
International brands are increasingly adopting a 'China + One' strategy. For apparel manufacturers in China - whether Chinese or Hong Kong owned enterprises - this means they will also need to establish other manufacturing bases outside the country. Indonesia, Vietnam, Cambodia and the Philippines are most attractive locations to set up shop.
Mr Tan also advised that Chinese enterprises would do well to work with their Hong Kong counterparts who have more offshore operations and international trade experience and are well-positioned in the international apparel arena to face future challenges.
"When and where there is crisis, there also is opportunity", he remarked.
Support for international brands
Another role Hong Kong can play in the world apparel arena is to support firms entering the China market, be it manufacturing or retailing, suggests Vincent Fang, chairman of the Hong Kong Trade Development Council's Garment Advisory Committee, and CEO of Toppy Company.
The Chinese market is maturing; consumer income and purchasing power are rising rapidly; and shoppers' willingness to spend has spawned the growth of efficient supply chains. The first tier cities such as Beijing, Shanghai, Guangzhou and Shenzhen have experienced rapid consumption growth which is now spilling into the second and third tier cities - but there is still plenty of room to grow.
The next 15 years will be a golden opportunity for investors, with economists predicting that China will be the world's biggest economy by 2025.
But opportunities are not just limited to retail and commerce. Setting up production bases in China to produce for the domestic market is currently the fastest and most effective way to capture the Chinese market, Mr Fang noted, adding that economic slowdown in the US and Europe means the time is ripe to enter the China market, be it manufacturing or retailing.
He also highlighted some points to be aware of when entering the China market. Good relationships with the government on every level - central government, provincial, city, county, town and village, makes for smoother operation, but few are aware of its complexity.
Shopping habits and culture are also vastly different across China. The government is also addressing environmental issues seriously, with very stringent standards. Newcomers to the China market from the West may consider teaming up or working with Hong Kong companies, as they have been operating in China for quite some time, he advised.
Evolving fashion industry
At yet another conference, several speakers from the apparel industry offered their perspectives and advice on Hong Kong's changing and evolving fashion industry.
Shirley Chan, CEO of YGM Trading Ltd, said Hong Kong is a place where East meets West; it is a window for the huge mainland China market; and a place for business matching. She sees Hong Kong emerging as a "super service centre" for design and innovation, lab testing and global sourcing, since it is supported by numerous institutes and associations and has a well established legal system. It also has a role to play in bringing Western brands into China.
Dana Craig, managing director for Ann Taylor Sourcing Far East Ltd, agrees that within Asia, Hong Kong has the most potential to be the super service centre. Hong Kong's experience in servicing the international market, along with its East-West mindset, distinguishes it from other centres in the region, he believes - especially when it comes to the distribution of foreign brands.
According to Dr Harry Lee, CEO of TAL Apparel, Hong Kong needs to be different. It cannot compete in price but can add value, excels in product development and innovation and, through inventory management, can help clients lower their production costs.
And Felix Chung, chairman of the Hong Kong Apparel Society, suggests that Hong Kong can emerge as a fashion financing centre where international brands flock to list on its stock exchange. Prada and Coach have already listed and a number of other foreign brands are also waiting to launch their IPOs here. "We need more fashion talents to cope with this growing role", he remarked.
Sectors: Apparel, Fibres & fabrics, Manufacturing, Sourcing
Companies: Kmart, JC Penney Company Inc, Macy's Inc, Dillard's Inc, Ralph Lauren Corporation, Gap Inc, Hugo Boss AG, Saks Incorporated, TAL Group, Prada Group
Oops! This article is copy protected.
Why can't I copy the text on this page?
The ability to copy articles is specially reserved for people who are part of a group membership.
How do I become a group member?
To find out how you and your team can copy and share articles and save money as part of a group membership call Sean Clinton on
+44 (0)1527 573 736 or complete this form..