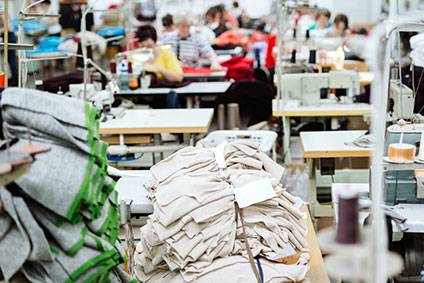 Seven years after the deadly Rana Plaza factory building collapse in Bangladesh, research suggests that while there has been progress in factory safety, there have also been deteriorations in labour rights and the abuse of female ready-made garment (RMG) factory workers. Here we explore how brands and retailers can ensure workers in factories overseas are being treated fairly – and how predictive analytics can help manage social and labour compliance.
The findings are outlined in a 44-page report – 'Seven Years After Rana Plaza Significant Challenges Remain' – recently released by US Senator Robert Menendez. It looks at the challenges faced by unions, with pressure on freedoms to associate, organise, and demonstrate. It also alleges factory owners themselves are implicated in sexual harassment and abuse of workers and that perpetrators have not been held accountable for unfair labour practices, such as firing workers for their labour activism or for filing labour-related complaints.
Furthermore, while the international initiatives created after Rana Plaza – the Accord and the Alliance – significantly improved safety conditions in around 2,300 RMG factories, there are reportedly thousands of unregistered RMG facilities operating in Bangladesh that likely do not meet the safety standards of global brands. Western brands are themselves criticised for paying prices that "incentivise factory owners to cut corners on safety and labour rights."
Among its recommendations, the research suggests the government of Bangladesh should investigate and prosecute factory management implicated in abuse; the US government should continue to suspend Bangladesh's trade benefits under the Generalized System of Preferences (GSP) scheme until the country's government fully implements a 16-point labour action plan; and brands must ensure high standards are maintained in their supplier factories, and be prepared to break contracts with those who are non-compliant.
Progress has been achieved
Not surprisingly, the Bangladesh Garment Manufacturers Exporters Association (BGMEA) rejects the allegations. It shared with just-style a letter sent to Menendez in which it said reports that "feature a repetitive reference to a national tragedy belittle all the progress that has been achieved and undervalues the lessons learned."
How well do you really know your competitors?
Access the most comprehensive Company Profiles on the market, powered by GlobalData. Save hours of research. Gain competitive edge.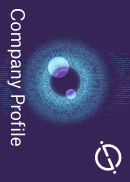 Company Profile – free sample
Thank you!
Your download email will arrive shortly
Not ready to buy yet? Download a free sample
We are confident about the unique quality of our Company Profiles. However, we want you to make the most beneficial decision for your business, so we offer a free sample that you can download by submitting the below form
By GlobalData
""Sustainability can never be prescribed. It has to be a homegrown process" – Rubana Huq, BGMEA
"Bangladesh has come a long way," wrote BGMEA president, Rubana Huq. "The platform to pursue remediation is based on taking ownership of our own problems and solutions. While we have been most generously supported by Accord and Alliance in this journey of remediation, I urge you to kindly bear in mind that we have invested a lot in the remediation process and it is because of our own future, we need to be sustainable."
The national Readymade Garment Sustainability Council or RSC will eventually take over from the Bangladesh Accord's factory safety and remediation efforts.
"Sustainability can never be prescribed. It has to be a homegrown process," Huq said. "Thus in the RSC we have brands, unions and industry together, inking and sustaining chapters of progress made so far. Since we believe that compliance cannot simply be a format with ticking boxes, we have also incorporated environment and labour in the RSC instead of just focusing on structural, fire and electrical issues.
"With 4.4m workers we may have isolated incidents happening (as anywhere else in the world including the US) but from our end, I assure you, our positioning will not be one of defence, rather we would like to correct what has gone wrong."
While the report did not name any brands, it raises an important issue regarding overseas sourcing of garments: How do brands ensure the workers that produce their clothing are safe, their labour rights are respected, and they are compensated fairly, particularly when they are so far away?
How brands track labour abuses and safety violations
The vast majority of clothing for US and European brands and retailers is sourced overseas. China is the world's largest supplier of apparel, followed by Bangladesh and Vietnam.
"We know there will always be challenges when sourcing from overseas suppliers. If we find issues, either by audits, third parties or workers, we will always fully investigate and remediate if required" – Primark
Value fashion retailer Primark says it has been working hard for many years to ensure its products are made with care and respect for workers' rights and the environment. It has several initiatives in operation in Bangladesh with regard to worker rights and safety; and is one of the founding members of the Action Collaboration Transformation (ACT) initiative between international retailers, manufacturers and trade unions, aimed at supporting fairer wages across the textile and garment supply chain. It has also partnered with the NGO SHEVA in Bangladesh to implement its fire safety project and is working with the Ethical Trading Initiative on its Social Dialogue Programme.
Each of its suppliers is expected to meet the standards set out in its Code of Conduct, which is based on the internationally recognised standards set by the UN's International Labour Organization and includes workers' rights, health and safety, as well as wages and grievance mechanisms.
Once a factory is audited against the standards set out in Primark's Code and approved, its Ethical Trade and Environmental Sustainability Team – a group of more than 120 experts based in key sourcing countries – monitors compliance against the Code.
"They are our eyes and ears on the ground and have good local stakeholder networks," the retailer tells just-style. "They inspect every factory at least once a year, sometimes more, to check whether these international standards are being met. These inspections include confidential interviews with factory workers.
As well as carrying out more than 3,000 audits of its supplier factories every year, the team also works with suppliers, factories and local partners to deliver training and programmes that help to further improve working conditions and address locally-relevant issues and needs.
"We know there will always be challenges when sourcing from overseas suppliers and if we find issues, either by audits, third parties or workers, we will always fully investigate and remediate if required."
For those found to be non-compliant, Primark aims to work with the supplier and factories to make the changes required. "However, if we find anything critical, we are not afraid to take swift action. We'll stop placing new orders until we are satisfied that the changes have been made. And, in the most extreme cases, we'll stop working with a supplier altogether if we feel our trust has been misplaced or a supplier is unwilling to improve."
Important issues
H&M Group is one of the biggest buyers of made-in-Bangladesh garments, and says the report raises some important issues – as well as "an increased discussion about how the fashion industry can contribute to positive change in order to drive impact."
"Violence against women is one of the most prevalent human rights violations. Gender-based violence makes women all around the world suffer daily and undermines their health, dignity and security" – H&M Group
A spokesperson says the group has for many years put great effort into improving working conditions and strengthening workers' rights in production countries, including Bangladesh. "We are well aware of the challenges in the industry, and we have an extensive sustainability programme, tackling a number of issues.
"All our suppliers have to sign our Sustainability Commitment that clearly states our expectations with regards to decent and safe working conditions. We have staff in our offices around the world dedicated to follow up on social and environmental compliance and performance at our suppliers – in Bangladesh, we have more than 650 employees. In addition, our local presence makes it possible for us to work closely with various partners such as suppliers, NGOs, trade unions and governments to achieve lasting change that improves conditions in our supply chain."
H&M conducts unannounced and announced visits at its supplier factories. Action is taken where violations are found, and if the necessary improvements are not made then the business relationship is ended.
The group says it actively supports efforts to enable freedom of association, strengthening workers' voices and the right to join or form a trade union as well as bargain collectively – all of which are fundamental rights of workers addressed within its Global Framework Agreement with the IndustriAll global union."All forms of abuse or harassment are against everything that H&M Group stands for. Violence against women is one of the most prevalent human rights violations. Gender-based violence makes women all around the world suffer daily and undermines their health, dignity and security. This report shows the need for continuously addressing these issues. The empowerment of women economically and socially is a way to prevent gender-based violence."
"Our workplace dialogue programme has led to our direct suppliers in Bangladesh democratically electing representatives, and 40% of these are women." It also has a career progression plans for female workers called GEAR (Gender Equality And Return) offering leadership training – with the goal to contribute to a more a balanced working culture in the Bangladeshi textile industry.
Engaging technology to monitor supply-chains
The truth is garment brands have complex and closely interwoven supply chains, meaning buyers have very little true visibility of their entire sourcing operation.
Auditing measures are often not enough to safeguard workers. Work can be subcontracted to smaller, unregistered factories and home-based workers where issues such as labour abuse and poor factory safety get missed. It is here, too, that forced and bonded labour thrives as well as other abuses, resulting in increased reputational risk for associated brands.
It is here that technology such as predictive modelling can help give clothing brands supply chain insight to prevent labour abuses and ensure factory workers are safe.
Hong Kong based sustainability and supply chain services specialist Elevate recently embarked on a project with the Global Fund to End Modern Slavery (GFEMS) to develop a predictive model to identify tier-one suppliers in the apparel sector in India that subcontract to informal-sector manufacturers. The system calls on Elevate's wealth of data – the company carries out around 15000 social audits a year, each of which surfaces around 200 data points – looking for key correlations between factory demographics and compliance profile and the evidence of subcontracting to build a predictive algorithm that can effectively identify non-compliant suppliers with the greatest risk of forced labour among their subcontractors.
Heather Canon, Elevate's vice president of capacity building, says for brands with global supply chains this acts as a starting point to enable wider investigations to take place and increase visibility into what is happening in their overseas factories. Bangladesh has around 3m workers that fall outside the scope of any normal labour monitoring programme because they are either part of workshops that only feature 10 to 20 workers or they are home workers.
"Buyers give us a list of their known export factories and for each one, we split out a risk percentage – a likelihood that a facility is subcontracting and then that triggers a follow-up; a production capacity assessment. We go in, we look at the orders the buyer has had, the production happening at the time, the production that has happened recently, we assess the production capacity of that factory and compare to the available information on orders they have, and we assess whether it would even be possible for the factory to make so many orders – do they even have the capacity? This allows us to verify if subcontracting is happening or not."
Other strategies include surveillance activities outside the factories at different hours.
"The most important thing is if we discover there is subcontracting happening, we don't just say stop production and move it to another facility. We work with the subcontractor facilities to improve conditions, formalise them and register them where possible. We know some of the worst labour abuses are happening in those hidden tiers of the supply chain. We also understand it's an economic issue and unless we are able to address the economic incentives, it's difficult to solve the problem in a lasting way.
"One of the things we have done is build a return on investment (ROI) tool for suppliers to use to see what can be the business benefits of making improvements to social and labour performance. Because the incentives for buyers and suppliers are different."
But any tool or technology cannot operate in isolation. Instead, its aim is to support existing procedures around tackling labour abuses and factory safety concerns, says Canon.
"It is not intended to replace actually having someone there. Yes, it is a better source of data than some of the tools factories currently have in place, but it is intended to be a start point for further investigations or due diligence processes. Having someone physically on the ground to monitor what is happening is still very important."