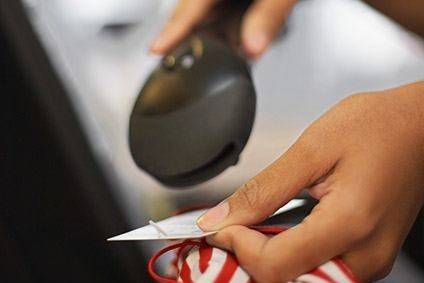 Technology and social media have transformed consumers into veritable fashion industry insiders. No longer looking to retailers to direct them towards the newest hot looks, they're shaping them themselves in a new fashion world where the only true trend is that there are no trends. When consumers see something they want, even if it's on the runway, the expectation is that they will be able to buy it right then, not next season.
This expectation has flipped the retail industry onto its head. With the supply chain further away than ever, brands and retailers are scrambling to adopt new 'see-now-buy-now' strategies that get their merchandise in the hands of consumers faster. This includes a mix of adding new technologies, modernising development processes and even considering manufacturing in America.
Taking a page from Zara – famous for its ability to effectively implement see-now-buy-now – other large global brands like Rebecca Minkoff and Victoria's Secret have embraced see-now-buy-now and are seeing fast, dramatic results. Rebecca Minkoff reported that in its first season of integrating see-now-buy-now, sales increased 211% from February to February, and, were up 264% the following season. According to a recent report, by integrating see-now-buy-now into its annual fashion show, Victoria's Secret reported that a number of items sold out online less than half a day after the launch, despite the slightly higher price tag.
Here are ways retailers and brands are rethinking their supply chain model to get their products to consumers faster:
Artificial Intelligence (AI) – With the advent of AI and machine learning, retailers are now implementing new AI-based solutions that pull data from multiple sources – including historical sales data, trend data, competitive data, CRM data, social media feeds and forward-looking voice of consumer data to predict consumer outcomes. 'Optimized Line Planning' (OLP) is one example that takes this data to create a single view of the customer types or 'personas', offering insight into which groups of product attributes will resonate best with each persona. This allows designers and merchants to be more confident that their line plan will achieve their financial objectives, mitigate the risk of committing to raw materials in advance, and reduce their time to market by shortening development and decision cycles.
Collaborative Processes – Many retailers are utilising technology to gather consumer sentiment on style from the very beginning of the process. The data is then offered to designers, merchants, suppliers and everyone in between so they can share ideas, collaborate and streamline delivery of the right products at the right price – faster. A great example of this is Randa Accessories, the world's leading producer of men's accessories. They had planned to ship about 500,000 'Dad Hats' this coming spring to Kohl's. However, because they tapped into consumer sentiment early on, the company identified that it was women, not men, who were the primary purchasers of these items as gifts. As a result, they quickly modified their marketing messages, tested slogans that would resonate and were able to craft an entire consumer programme shaped around the voice of women buyers in time for spring.
3D Printing – 3D printing is still a new technology, but many brands are taking a closer look because of its ability to plan and change styles in the moment. According to a story in Racked, 3D tech can cut production, inventory, shipping and waste. It also invites shoppers into the creative process through co-designing rather than browsing racks. Adidas is currently experimenting with 3D knitting on-demand in stores, hinting at the greater role it might play in fashion production and retail in the years ahead. A recent story also discussed how GE, Rolls Royce and Siemens have integrated 3D printing into their manufacturing process.
Scarcity Effect – Small deliveries to retailers can encourage the consumer to buy now because the product may disappear from the store quickly. This approach is often referred to as the 'scarcity effect'. Some retailers are moving towards more targeted deliveries with an eye towards increasing demand and generating buzz. New, 'smaller batch' fashion start-ups are also springing up. Supreme, in particular, likes to tease out the sale of its collections, dropping a few items to be put on sale each week. Supreme has seen traffic spike by more than 16,000%, according to a recent story.
Made in America – While manufacturing items in America can be more expensive, long lead times overseas mean producing locally can be more profitable in the end. Domestic production enables greater control and flexibility and allows designers to make changes that would be more costly with overseas suppliers. American Giant, Theory and Burberry are examples of brands that make some or all of their collections within America, with new start-ups like Where Mountains Meet, Rafa and Sproutfit also choosing American manufacturing. Even Walmart announced last year its 'Made in the USA' initiative to spend $250bn on American-made products over ten years."
Retailers no longer have the luxury of time, and are learning that they need to bring the right product to consumers at the right price point, faster – and the voice of the customer needs to be reflected in what is presented in-store and online. See-now-buy-now brings the necessary approach for modern retailers to meet the consumer preferences and demand before interests change. Those retailers who are able to adapt their design and manufacturing processes using see-now-buy-now strategies will have the greatest opportunity to capture consumer interest and increase sales.
About the author:
Greg Petro is the founder and CEO of technology firm First Insight. He has over 30 years of experience working with some of the world's leading supply chain technology firms and retailers, having previously held roles at i2/JDA, Saks, Inc. and Macy's. Greg has received a number of awards including NRF's '25 Most Influential People in Retail' and EY's 'Entrepreneur of the Year'.