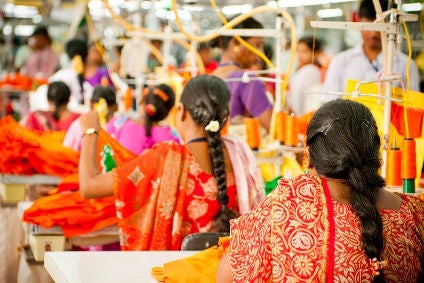 Sustainability, innovation and digitalisation are all seen as key to helping the Indian textile and clothing industry build back better from the Covid-19 pandemic. The South Asian manufacturing hub could also benefit from its indigenous environmentally friendly processes and models of textile production, executives believe.
"In the context of the circular economy and increasing the lifetime of a garment, India has an amazing pool of capable craftsmen and women," Katrin Ley, managing director of Fashion for Good, said on a webinar hosted by the global sustainable fashion innovation platform last week.
Moderator, fashion journalist and author Sujata Assomull, concurred, noting a lot of the country's crafts are based on patchworking old pieces of fabric together.
"There is a huge opportunity for renewal and recommerce activities; these are exactly the skills that you need which many other parts of the world don't have anymore," Ley continued. "There is an amazing opportunity to think of circular models in a way that really taps into the knowledge and the expertise in the country."
Joining Ley and Assomull on the webinar discussing the role of innovation in South Asia's textile manufacturing sector through Covid-19 and beyond, were Punit Lalbhai, executive director of Indian textile major Arvind Limited, and Dipali Goenka, CEO of home textile manufacturer Welspun.
Both Lalbhai and Goenka shared examples of their respective firms' efforts to harness India's traditional production methods.
How well do you really know you competitors?
Access the most comprehensive company profiles on the market, powered by GlobalData. Save hours of research. Gain competitive edge.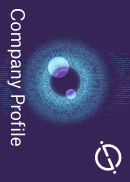 Company Profile – Free sample
Thank you!
Your download email will arrive shortly
Not ready to buy yet? Download a free sample
We are confident about the unique quality of our Company Profiles. However, we want you to make the most beneficial decision for your business, so we offer a free sample that you can download by submitting the below form
By GlobalData
"We are working on a regenerative organic cotton project where we are trying to use farming techniques to sequester carbon into the soil on top of the farming being organic," Lalbhai said.
The organic cotton is taken to traditional indigenous weaving communities where it is hand-spun into khadi yarn before being hand-dyed with natural indigo and stitched by hand without the aid of electricity.
"We're able to provide a market for a product that is highly premiumised, shouts 'Made in India', and creates value and employment for various communities," he explained, noting there are a lot of similar examples of firms working with such communities, some of whom operate on a slightly larger scale such as Indian garment retailer Fabindia.
"More of that is needed, and I think more of that will happen. It needs good entrepreneurs who have the passion and the time to create that link between beautiful craft and a consumer that is halfway around the world. It's an avenue a lot of people can take advantage of."
Catalyst for good
The panellist's comments come as the global textile and apparel industry is beginning to look beyond Covid-19 and how it might emerge from the crisis.
The pandemic has wreaked havoc on the sector, causing chaos for suppliers and retailers alike as brands cancelled and postponed orders due to lockdowns resulting in stores closing globally. Some estimates point to a 30-40% decline in sales for the full year.
Several industry stakeholders, however, believe the situation offers an opportunity to reset and are urging sector players to 'build back better' by increasing efforts to transition to a circular economy.
The move would see the industry shift from the traditional linear 'take-make-waste' process by minimising waste and using materials that can also be recycled and reused at the product's end of life. There are also new circular business models to consider such as rental, subscription-rental, and recommerce.
"The pandemic has challenged the world," Goenka said, adding that as economies are "staggering back to normalcy" the industry must think about adopting a green recovery.
"There is a very rare and unique opportunity to imagine and reset the world in totality" – Dipali Goenka
"There is a very rare and unique opportunity to imagine and reset the world in totality. As Winston Churchill said: 'Never let a crisis go to waste.'"
Similar to many companies worldwide, staff at Welspun have been forced to work from home amid the coronavirus outbreak.
It's a model Goenka believes can work post-Covid. Citing the 17% decline in carbon emissions in April year-on-year, she said continuing to work from home will only further the reduction and presents an important way for companies to adapt as they go forward.
"For me, working from home will become the new normal at Welpsun. The way we have worked effectively, collaboratively, will establish the norm at the factories. As planet Earth has healed back, how we are going to retain and sustain it is very important."
Lalbhai, meanwhile, agreed questioning established conventions in the workplace can lead to greater change.
"The biggest impediment to change is your own success, and when you have a moment in history that challenges you as much as this, people are more open to embracing change and it becomes a lot easier to question something that you thought was sacrosanct.
"I'm really hoping that the whole world embraces this point in time as a really seminal moment for pushing sustainability forward."
Innovation gap
Ley concurred the pandemic could be a catalyst for change "if we now use this moment together."
She admitted to an initial sense of nervousness amid the outbreak of coronavirus, which came at a time of real momentum in terms of sustainability commitments from manufacturers, brands, and consumers alike.
"We clearly saw the risks that there might be a delay, a resetting of strategies, and all this momentum that was created might be put at a pause. But while there was a short-term reaction in terms of really fighting for survival, making sure cash and liquidity are being protected, we also see this really strong commitment towards rebuilding in a way that builds back better."
She added Fashion for Good – which works to help brands, retailers, and manufacturers find more innovative and sustainable ways of producing apparel – was set up because "there is a gap between where we are now and where we want to go."
"We cannot bridge that gap without innovation, without looking at solutions that don't exist at scale today. We're really working on the next frontier to bring those solutions that will hopefully allow us to create this state of good fashion in a collaborative way."
The organisation strives to set up "magic triangles" between a brand interested in a solution, a manufacturer that is keen to implement a certain innovation, and the innovator itself.
"This orchestration is really the hardest nut that we have to crack in a global complex supply chain, but that's the approach that will unlock innovations at scale," Ley explained.
The new Good Fashion Fund is one vehicle set up to address this difficult task. Launched in September last year, it was developed to finance investments in supply chain innovations in India, Bangladesh, and Vietnam so that manufacturers can improve their environmental and social impacts.
Dutch multinational cooperative bank and financial services provider Rabobank joined the fund earlier this month taking its current capital to around US$19m. The aim is to have $60m available.
Working hand-in-hand
For Welspun's Goenka, sustainability and innovation have to work hand in hand – a belief she said comes with strengthened resolve amid Covid-19 and the need to develop new technologies that help to close the loop and further the shift to a circular economy.
"Our job, our story starts from the scrap yard. When people talk about cradle to gate it's going to be cradle to cradle. When you're talking about a lifecycle, it's going to be cradle to cradle. How does that happen? Can the scrapyard become the wealth for you?
"Rather than using emerging plastic can we recycle it and get it back into the whole supply chain?"
She also points to wood and metal scrap, and waste that is generated out of cotton, noting "circularity will be a very important aspect of innovation and sustainability going hand in hand."
Lalbhai, meanwhile, explained Arvind Limited has a "very simple" definition of sustainability. "For us, sustainability means doing everything that allows us to perpetuate into the future, indefinitely."
The company has identified seven parameters that are key to its business – money, people, water, raw materials (fibre), chemicals, energy, and waste – and strives to achieve excellence across each.
As part of its efforts, it has collaborated with US specialty apparel retailer Gap Inc to reduce the amount of water used in the apparel production pipeline, and is working with 70,000 farmers to grow cotton more sustainably.
"The encouraging bit is that as we've gone on this journey, more and more partnerships have become possible, more and more innovators have stepped in. The startup landscape is now developing, a lot of thought is going into it, so this achieving of excellence and pushing the boundaries is going to become easier and more prevalent across more supply chain partners."
The firm has also pivoted to produce personal protective equipment (PPE) amid the pandemic – as has Welspun – and partnered with Swiss specialty textile chemistry company HeiQ on developing antiviral fabrics.
"This type of innovation comes from listening to the customer and the state of the world right now, being so inundated by corona thinking, that was the obvious motivation for getting into this line of work."
He added: "Innovation and sustainability make a lot of business sense when there is demand. When there are cost pressures, sustainability makes a lot of sense. If I consume less, if I consume more efficiently, it's going to make a difference to my bottom line. The role of innovation comes into the subset of circumstances where things are mispriced and that direct relationship between sustainability and profitability is not there and, therefore, you need a new innovative approach to bridge that gap.
"The role of people like us who have access to the market and infrastructure is to help some of these innovators reach customers" – Punit Lalbhai
"That's where partnerships, especially with innovators who are living and breathing the problem day-in and day-out, make a lot of difference. The role of people like us who have access to the market and infrastructure is to help some of these innovators reach customers."
Lalbhai added he does not expect to see a shift in piloting activities post-pandemic.
"Of course, if you look at the immediate few months after the crisis everybody will be focused on trying to get their bread and butter business back on track but there will be an eagerness to pilot and to collaborate with solution providers that provide some of the answers to a changing world.
"The financial trouble and the ability to invest that has been perhaps impacted by the crisis in the short term will be more than offset by the need for new solutions. The right solutions will get the attention they deserve."
Digital shift
The Covid crisis has also highlighted the importance of digital, with Ley noting digitalisation is now also working alongside sustainability much in the same way as innovation.
"The pandemic has brought digitalisation into that group. Digitalisation and sustainability are also now going hand-in-hand, and the innovations that gained more awareness and attention because of Covid and the ripple effect of lockdown are threefold."
The first is digital acceleration, she explained, citing the many opportunities across the whole supply chain from B2B related digital access solutions, including digital design and merchandise, to B2C offerings such as virtual showrooms and live selling sessions.
Next to that is a specific focus on supply chain transformation, with innovators such as supply chain auditing firm Inspectorio working to help firms establish safe workplaces and social distancing rules. Finally, there is the area of stock management which has received increased attention given the industry's overstock issues.
"Startups that are addressing rework, rental, or resell opportunities have also gained specific attention."
The good news, she added, is innovation areas that are "so fundamental" for real supply chain transformation, like raw materials and end of use solutions, are still top of the agenda.
"They might not have immediate implementation opportunities tomorrow, but the commitment from all partners, both brands and manufacturers, against those longer-term innovation areas is still there and that is incredibly encouraging to hear and see."
Goenka added digitalisation has been something Welspun has embraced during the crisis. "This pandemic has been a great learning for all us. The things we couldn't do earlier, they have just accelerated. The whole digital initiative has completely accelerated."
The company has been conducting virtual walkthroughs of its factories and showrooms with customers, which has left Goenka questioning whether it can reduce showroom space in the future, or even do away with it altogether.
"It's a very interesting thing and that's what we're working on now; creating a virtual showroom. The feel of the hand is definitely important but the conversation, the look, and the feel can definitely be done through the virtual medium."
In addition, Welspun, which also conducted its Covid protocol audit virtually, has accelerated its use of artificial intelligence (AI) in terms of quality control and plans to explore blockchain.
"Digitisation is going to become the new normal. It's here to stay" – Dipali Goenka
"Digitisation is going to become the new normal," Goenka said. "It's here to stay whether it's at the e-commerce level, the way we sell our products, [or] the way we work in factories and the whole supply chain. Data will become the new normal, we've been talking about it for the past two to three years, but I think we'll be adopting it sooner rather than later."
Collaboration is king
Ultimately the overarching factor to truly be a force for good, yet still be profitable, remains collaboration.
"Manufacturers can't work in isolation and nor can the supply chain," Goenka said. "We all have to collaborate to get things to happen.
For Lalbhai, industry collaboration needs to extend to splitting costs if it is ever to achieve true systemic change.
"To make a fundamental shift in the way the industry thinks and does things, cost needs to go down for wide adoption to happen – and the only way it can go down is to share the costs. Fashion for Good is such an example where it's creating a platform for individuals to come and members to pool resources together to bring those innovations to life."
He also cites the Sustainable Apparel Coalition (SAC) and the Apparel Impact Institute, of which he sits on the board. The body is working to obtain funding – a third from manufacturers, one third from brands, and one third from charitable sources – to bring to light fundamental shifts in manufacturing practices.
"As an individual, it is almost impossible to completely change. But as a combined group as an industry, if the costs are shared in a logical manner, innovation can scale a lot faster."