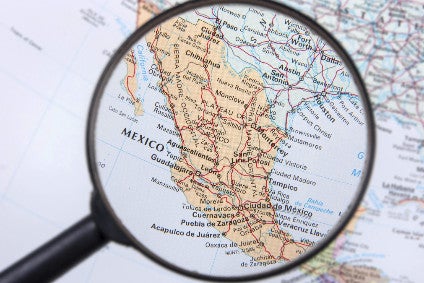 The latest monthly round-up of updates to key free trade agreements and trade preference programmes involving the United States, the European Union, the United Kingdom and Japan covers developments in April 2020.
UNITED STATES
US-Mexico-Canada Free Trade Agreement (USMCA) According to the Office of the US Trade Representative (USTR), the US-Mexico-Canada Free Trade Agreement (USMCA or NAFTA 2.0) will officially enter into force on 1 July 2020.
Compared with the North American Free Trade Agreement (NAFTA), USMCA contains several improvements and modernised approaches to rules of origin, agricultural market access, intellectual property, digital trade, financial services, labour, and numerous other sectors. For the textile and apparel sector, USMCA will continue to offer duty-free benefits for qualified products that meet the rules of origin requirement – although it also includes a few technical changes to strengthen North American textile and apparel production.
In addition, according to US Customs and Border Protection (CBP), NAFTA rules will continue to apply for merchandise entered into commerce on or before 30 June 2020.
US-Brazil Trade Agreement According to media reports, US Trade Representative Robert Lighthizer plans to consult Congress on reaching a trade agreement with Brazil in 2020, focusing on trade facilitation, good regulatory practices, technical barriers to trade and anti-corruption. While tariff reduction may not be an area covered by the agreement, the US side has for years expressed concerns about the significant disparities between Brazil's bound tariff rates and the applied rates under the World Trade Organization (WTO) – as well as Brazil's frequent tariff changes, which have caused uncertainty for businesses. Compared with other major US trading partners, Brazil has set a relatively higher tariff for products such as textiles, apparel, automobiles, automotive parts, information technology goods, chemicals, plastics, industrial machinery, and steel.
Deferred US tariff payment On 18 April 2020, President Trump signed an executive order offering a 90-day deferral on import duty payments for importers who have faced a significant financial hardship due to Covid-19. However, imports subject to US trade remedy measures, including anti-dumping, Section 301, Section 201 and Section 232 are not eligible. According to the detailed implementation guideline released by US Customs and Border Protection (CBP):
Chinese textiles and apparel items covered by the US Section 301 list 1-3 and list 4a are not eligible for the duty-deferral.
Chinese textiles and apparel items covered by the US Section 301 list4b will be eligible for the duty-deferral (note: this is because the Section 301 action was not implemented).
Chinese textiles and apparel items already granted an exclusion from the US Section 301 actions are eligible for the duty-deferral.
EU textiles and apparel items that are covered by the US Section 301 action (EU Aircraft Dispute) are not eligible for the duty-deferral.
EUROPEAN UNION
EU-Mexico Global Agreement (updated EU-Mexico Economic Partnership Agreement) On 28 April 2020, the European Union and Mexico officially concluded negotiations on a new EU-Mexico Global Agreement. Compared with the original EU-Mexico Economic Partnership Agreement, which entered into force on 1 July 200, the new global agreement:
Extends tariff reduction to the agricultural sector;
Simplifies customs procedures, which could benefit sectors including textiles and apparel;
Lays down progressive rules on sustainable development and human rights protection.
UNITED KINGDOM
US-UK Free Trade Agreement The UK government recently released detailed negotiating objectives for the proposed US-UK Free Trade agreement. Regarding the overall goals of the agreement, the UK government intends to:
Increase UK GDP by opening up opportunities for UK businesses, including Small and Medium-sized Enterprises (SMEs) and investors, and facilitating greater choice and lower price.
Reach an ambitious and comprehensive Free Trade Agreement (FTA) that strengthens the economic relationship with the US and promotes increased trade in goods and services and greater cross-border investment.
Ensure high standards and protection for UK consumers and workers and build on existing international obligations. This will include not compromising on environmental protection, animal welfare and food standards.
Secure broad liberalisation of tariffs on a mutually beneficial basis, taking into account UK product sensitivities, in particular for UK agriculture.
Secure comprehensive access for UK industrial and agricultural goods into the US market through the reduction or elimination of tariffs.
Develop simple and modern Rules of Origin (RoO) that reflect UK industry requirements and consider existing, as well as future, supply chains supported by predictable and low-cost administrative arrangements.
JAPAN
Regional Comprehensive Economic Partnership The 29th round of negotiations between members of the Regional Comprehensive Economic Partnership (RCEP) was held from 20-24 April 2020 via video conference. According to reports, the parties were able to advance the review of legal texts of the agreement and set the goal to finish the process in July. It is still hoped that the agreement can be signed as scheduled later in 2020 during the ASEAN summit in Vietnam. However, due to Covid-19, the outlook for the agreement remains unclear.
The RCEP is a proposed free trade agreement between the ten ASEAN member states and six dialogue partners: China, Japan, South Korea, India, Australia and New Zealand. In November 2019, when concerns emerged about intensified competition with Chinese goods, India announced it would not be joining the pact.