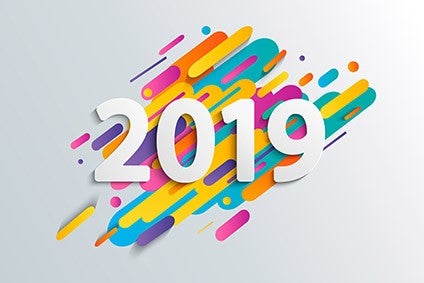 What should apparel firms be doing now if they want to remain competitive into the future? And what will separate the winners from the losers? The experts we consulted are almost unanimous in their belief that speed, innovation and adopting new technologies fit for the digital age are the key ingredients to help transform operations and the overall supply chain.
Marc Compagnon, executive director & group president, Li & Fung: I think it's all about bringing speed into your supply chain and technology is certainly one of the ways to make this happen. The ability to shorten product cycles drastically to get products to market faster, or the use of technology like artificial intelligence or big data to predict style and colour trends and forecast the future, these are all examples of how brands and retailers can gain a competitive advantage.
We see a lot of innovation at the retail and consumer level, but where companies need to be investing is in their supply chain. Digitalising the supply chain is a process that takes time and it's about taking that first step. For example, 3D design and virtual sampling is one of the digital services that is easy to experiment with and the business benefit is tremendous – with the possibility of reducing product cycles from months to weeks or even days. So again, I go back to speed being key in staying competitive in today's digital economy.
Edwin Keh, CEO of the Hong Kong Research Institute of Textiles and Apparel (HKRITA), and lecturer at the Wharton School at the University of Pennsylvania: There is a huge demand for talent. Creative new leadership, new partnerships, and brave new thinking will set the winners apart. While "speed to market" will continue to be important, it is intelligence, predictive insights, quick action, and the ability to try lots of experiments that makes speed a competitive advantage.
Rick Helfenbein, president & CEO, American Apparel & Footwear Association (AAFA): It's easier for bigger firms and also for start-ups to win in this type of trade environment. Larger companies have the human resources to help redevelop and expand their supply base. Start-ups are not encumbered by high overhead and traditional thinking, and they can self-create the flexibility to navigate difficult terrain.
While superb and fashionable product will always top the list for any company – the winners will certainly be the ones that can strategise a diverse supply chain to create product for distribution destined to cover brick & mortar, online, various degrees of demand, and just-in-time delivery. The losers will, unfortunately, be companies who have conducted business the same manner for the past several years. This current trade environment requires strategy, change engineering, and (quite frankly) a bit of risk taking and luck.
Robert Antoshak, managing director, Olah Inc: Save yourself a lot of trouble. Here's your New Year's resolution: take a course in risk management. In short, learn how to diversify your sourcing risk. Placing all of your company's sourcing in the hands of suppliers in one part of the world may make your job easier, but it's also lazy. And dangerous. Particularly in these times when government policies can change with little notice. Hedge your risks by better understanding the strengths and weaknesses associated with sourcing in given countries.
Needless to say, sourcing is far more complicated than simply chasing the lowest price. There are indirect costs that need to be considered as well. For instance, when developing a sourcing plan, draw up a simple SWOT analysis – that is, what is a country's Strengths, Weaknesses, Opportunities, and Threats? So often our industry focuses on the cheapest suppliers – often with cataclysmic consequences. I bet all of the clothing lost in the Rana Plaza disaster was produced at throw-away prices. Tragically, so were the people who lost their lives that day. What are the true costs of "cheap"?
But where can you find such information to evaluate a country's potential as a supplier? Well, you can scour the web (good luck with that!) or try out the new re:source by just-style strategic sourcing tool. Need to build the aforementioned SWOT analysis? No worries, check out the re:source country profiles. Track wage rates, import prices or tariffs? Check out re:source. It will save you time and money.
Dr Sheng Lu, associate professor at the Department of Fashion and Apparel Studies at the University of Delaware: 2019 will be a year to test apparel companies' resources, particularly in the sourcing area. For example, winners will be those companies that have built a sophisticated but nimble global sourcing network that can handle market uncertainties effectively. Likewise, companies that understand and leverage the evolving "rules of the game," such as the apparel-specific rules of origin and tariff phase-out schedules of existing or newly-reached free trade agreements, will be able to control sourcing cost better and achieve higher profit margins. Given the heavy involvement of trade policy in apparel sourcing this year, companies with solid government relations should also enjoy unique competitive advantages.
On the other hand, the apparel business is changing in nature so, to stay competitive, apparel companies need to start investing for the future. This includes, but is not limited to, exploring new sourcing destinations, studying changing consumer demographics, recruiting new talent with expertise in emerging areas, and adopting new technologies fit for the digital age.
Rajiv Sharma, group chief executive, Coats: Sustainability is being demanded by consumers and society in general and needs to be integral to the culture and purpose of apparel firms and their suppliers. This provides a huge opportunity for companies that are built on a foundation of sustainability, safety, ethics and integrity. Having a defined sustainability strategy will not necessarily create a winner but not having one will prevent it from achieving winner status.
Apparel firms and suppliers that both understand, connect and respond to their consumers should be on track for a winning format. Further harnessing digital will enable them to remain connected to their consumers and develop products and experiences with a value proposition that they love and will pay for. Those who don't understand, or even listen to, consumers will lose their appeal and struggle.
Quality, speed and flexibility are key drivers of success and need to support a sourcing ecosystem that can run different models of complexity. Again digital is key and can help transform every single part of operations to drive greater efficiency.
Speed, innovation and digital will enable value creation and separate the winners from the losers.
Julia Hughes, president, United States Fashion Industry Association (USFIA): Continue to innovate. Whether you're thinking about your trade policy advocacy tactics in Washington DC or Brussels or London, or how to create greater efficiency and security in your global supply chains, or how to shift sourcing or take advantage of trade agreements around the globe to manage risks and higher tariffs, or rethinking how you reach consumers, new and creative thinking will separate the winners from the losers. This is already happening.
At USFIA we also are looking for innovative ways to guarantee our members have access to the latest in thought leadership and creative strategies. In 2018, we shared insights about more than trade policy; we also talked about the UN Sustainable Development Goals, blockchain, even the impact of AI. Look for more conversations with fashion brands and retailers to focus on what is happening in other sectors, too.
Matthijs Crietee, secretary general, International Apparel Federation (IAF): In the perfect storm created by the push of tired old business models and the pull of new technology, not moving is always the worst choice. Choose and invest; or divest, focus and then invest – but in any case move. Looking at it from the point of view of a manufacturer, if he gets squeezed, he will probably continue to get squeezed. Manufacturers can only escape this trap by adding more value, escaping a situation where their only function is to deliver a cheap needle.
This is not an easy road. Speed, for instance, can add value, but only in the context of planning with the client and based on consumer demand. Without this supply chain context speed has no value. The other way, upstream, garment manufacturing speed and agility depends on collaboration with fabric suppliers and finishers. It's inescapable: the strength of a brand or a manufacturer is for a large part defined by the strength of the supply chain it has organised. Interestingly, this is also true for new winners, where we see young companies with new business models pairing up with existing supply chains, often with a focus on production prowess.
Siobhán Géhin, Kurt Salmon, part of Accenture Strategy: Apparel firms and their suppliers need to embrace change wholeheartedly. The old norms no longer apply. Everything needs to be challenged: from the business model to the product development cycle to the cost base.
Companies which succeed here will have a relentless focus on understanding the customer base and on leveraging data as a competitive advantage. They will be using advanced analytics and insights to understand how their customers' needs are changing, and how their customers are interacting with brands and with competitors' brands. Speed to market will become more critical in order to satisfy the demand to "see now, buy now," and to decrease the costs associated with markdowns.
Additionally, we will increasingly see winning apparel companies and retailers adopt an ecosystem approach, with collaboration with technology companies, start-ups and other service providers.
Despite the incredible growth of online retailing, a good proportion of purchases and purchase decisions are still made in physical stores. Expect to see more innovation in stores along two dimensions: ultra-convenient and speedy, and experiential retail. Winners will have managed to do the above while simultaneously cutting costs and driving efficiency in their business.
Rick Horwitch, vice president and global retail lead for supply chain strategy at Bureau Veritas Consumer Products Services: Jeff Bezos, when asked about planning for the future said: "What will be different 10 years from now? I think the more helpful question is what will be the same 10 years from now? You can build a lasting company on things that will stay the same. It's harder to build one based on predictions of things that may change and you have no control over."
To remain competitive in 2019 and beyond, we should ask the same question. Here are five things I believe will be the same:
Consumers will continue to buy things. Where they buy; how they buy; when they buy will vary. Speed, Speed and more Speed. Sourcing executives need to be ready to meet their demands.
Consumers will care about their products from a social, environmental and overall sustainability perspective.
Consumer engagement and experience technologies will continue to accelerate. Augmented Reality (AR), Virtual Reality (VR), chatbots, etc. Strategies need to be built to develop and promote transparency and trust.
Data Analytics is shaping the future. Artificial Intelligence (AI) and Predictive Analytics (PA), and other technologies, are providing critical real-time insights for creating a more collaborative, personal and engaging value chain.
Quality and compliance are absolutes. As consumers, we expect that our products work and are safe. Do not assume quality just happens.
How retailers, brands, and their partners across the entire value chain respond to these challenges will ultimately affect their ability to build and maintain consumer loyalties and will separate the winners from the losers.
Dr Achim Berg, senior partner at McKinsey & Company and co-leader of McKinsey's Apparel, Fashion & Luxury Group: Fashion's 20 publicly listed "super winners" generate 97% of value in the sector (measured as economic profit). The companies in this group have remained stable over recent years.
With volatility continuing as a megatrend for the years to come, fashion companies will need the ability to transform into agile organisations and have the courage to "self-disrupt" if they are to emerge as winners.
We expect the following areas to be the top three priorities for apparel companies in 2019: investment in omnichannel integration and digital strategies, increasing full-price sell-through, and improving customer experience (in stores and online).
Mike Flanagan, CEO of apparel industry consultancy Clothesource: Winners make money. The only real difference between Europe's two leading omnichannel clothing retailers (H&M and Inditex) and its three major pure play internet retailers (Asos, Zalando and Boohoo) is that the successful have higher gross margins and lower operating cost ratios than the less successful. All five have good management and a keen sense of what sells – but Inditex has far higher gross margins (56% in the latest year), than Asos (44%) or Zalando (38%). Inditex also has the highest net profit of any specialist clothing retailer – but a lower online share than any major apart from Primark, Ross Stores and TJX, who have no real online sales.
The blunt truth about apparel retail today is that operating at lower margins than the market while heavily or completely dependent on high-cost internet sales almost guarantees losing money. As the world faces a recession, losing money becomes increasingly dangerous.
So, in my view, does exclusively relying on any other fashionable, or unproven, theory. Just about every predicted "disruptive transformation" – robotics, the rise of African production, internet dominance – probably won't ever transform anything, or at best won't before the next recession is over.
What distinguishes the successful from the unsuccessful is no different today from ever before:
Focusing on medium-term profit;
Understanding your customer;
Then carefully, frugally, honestly and commercially doing what you've promised.
See also: