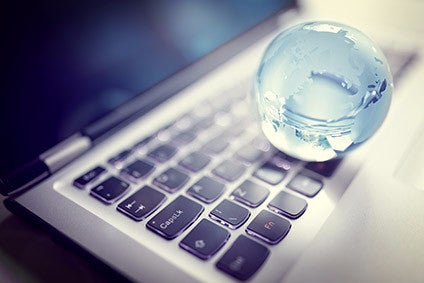 The search for the ideal sourcing destination is set to continue as Western fashion brands and retailers seek to reduce their exposure to China in 2020. At the same time they're having to navigate a more complicated matrix, which includes factors ranging from cost, speed to market, production capacity and flexibility to compliance risk. Along with these challenges come opportunities to rethink business models and explore new ways of working – especially when it comes to digitalisation and data, executives say.
Free Report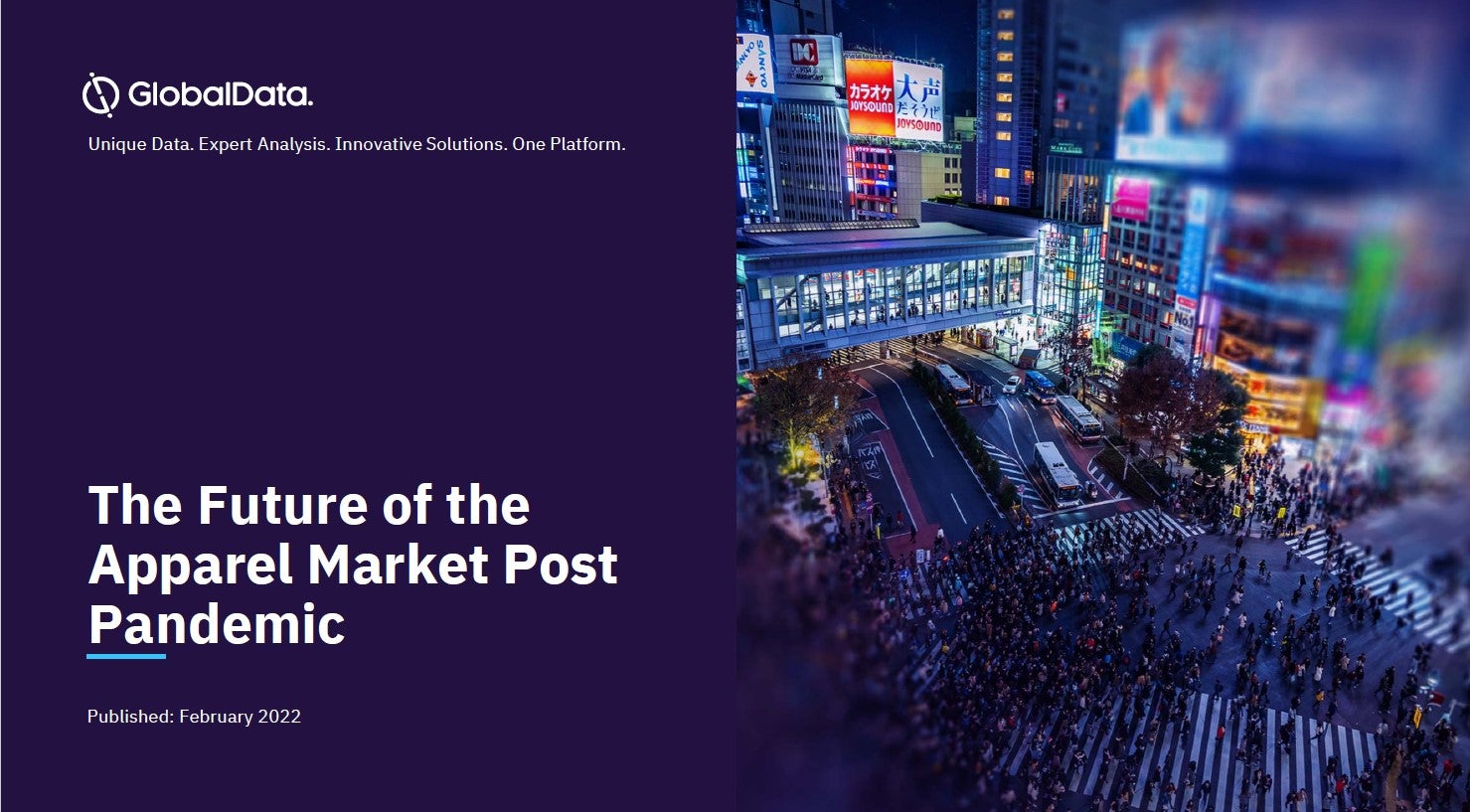 How can brands navigate the post-COVID-19 Apparel market?
In 2021, the Global Apparel market remained at 3% below pre-pandemic levels, with Europe and LATAM lagging behind. If they want to see full recovery, brands must look ahead. GlobalData is therefore offering this free report, Future of the Apparel Market Post Pandemic, to assist companies in adapting to the future market. This report explores the following topics:
Latest forecasts for the online apparel market out to 2025
How different regions and categories will perform, including which regions are lagging behind and which are performing at pre-pandemic levels
Which categories within the Apparel market are displaying resilience
Which brands are driving online spending
Impact of inflation on the Global Apparel market
What the biggest trends are that apparel businesses must adopt to succeed
Read our report on the Future of the Apparel Market Post Pandemic to gain valuable insights on how to best position your brand in a post-COVID-19 world.
by GlobalData
Dr Sheng Lu, associate professor at the Department of Fashion and Apparel Studies at the University of Delaware: The big-landscape of apparel sourcing in 2020 seems to be similar to the quota era of 30 years ago. Even though physical quota is no longer in place, the amount of product apparel companies can source from a particular country is still largely capped – except this time the quantitative restriction is imposed by a more complicated sourcing matrix, which includes factors ranging from sourcing cost, speed to market, production capacity and flexibility to compliance risk.
Like it or not, apparel sourcing in 2020 could become even more diversified and fragmented because of two interconnected consensuses among companies.
#1: It is no secret that Western fashion brands and retailers are reducing their exposure to sourcing from China, given the current business environment. For example, according to the 2019 US Fashion Industry Benchmarking Study released by the US Fashion Industry Association, a new record high of 83% of respondents expect to source less from China over the next two years. Meanwhile, for the first time since 2014, China is not always the top supplier for US fashion companies. In fact, around 25% of respondents indicate that they sourced MORE from Vietnam than from China in 2019, an emerging trend that could continue in the years ahead.
#2: No single country has emerged to become the "next China" for apparel sourcing. The patterns of world clothing trade and specific apparel sourcing trends in key markets such as the US, Japan and the UK show that China's lost market share has to be fulfilled by a group of countries, primarily because of capacity issues. Even though the question remains on how much and how quickly sourcing from China will continue to drop in the next five years, the population in Vietnam, Bangladesh and other countries deemed as China's alternatives will certainly NOT double. This explains why many fashion brands and retailers both in the US and EU say they will continue to maintain a relatively diverse sourcing base, and in the context of the apparel industry, this actually means sourcing from more than 20 or even 50 different countries or regions.
#3: While companies are sourcing from more countries, many are working with fewer vendors. The primary considerations include reducing cost, driving compliance, improving operational efficiency and strengthening the relationship with strategic supply chain partners.
Additionally, several free trade agreements (FTAs) likely to be reached or implemented in 2020 involve important apparel importing and exporting countries. FTAs not only offer preferential duty treatment but also play a critical role in shaping new supply chains and maintaining existing ones. For example:
Reaching the Regional Comprehensive and Economic Partnership (RCEP) may further strengthen the textile and apparel production and trade network among Asian countries. The agreement could also accelerate China's transition from being an apparel exporter to a critical textile supplier for many Asian-based apparel exporting countries.
Hopefully, the EU-Vietnam Free Trade Agreement (EVFTA) will be implemented in 2020. However, this may also mean EU and US apparel companies have to compete more intensely for order capacity in Vietnam, resulting in higher sourcing costs and potentially greater risks in social compliance.
The US-Mexico-Canada Free Trade Agreement (USMCA) is on the track to be ratified by all parties and go into force in early 2020, but with no 100% guarantee. However, the newly added 16-year "sunset clause" and the "6th-year" review mechanism could open new debates and controversies on the pact. Also, as the new agreement includes higher labour and environmental standards and stronger enforcement mechanisms for these rules, it is worth watching how these provisions will affect the apparel industry, from production cost to compliance risk.
The terms under which the UK will leave the European Union (Brexit) could also result in a shift in apparel sourcing. In a no-deal Brexit scenario, in particular, the temporary tariff regime is likely to lead to lower overall tariff rates for products sourced from countries like China that currently do not have a free trade agreement with the EU. However, UK companies could face higher tariffs when they source products from the EU, Turkey or countries that currently have a free trade agreement with the EU. As always, there will be both winners and losers.
Julia Hughes, president, United States Fashion Industry Association (USFIA): Uncertainty and disruption also describe the sourcing landscape in 2020.
As we saw in USFIA's 2019 Benchmarking Study – and as USFIA has been telling Washington policy-makers – just the threat of more tariffs and a trade war has an impact on business. This year we see that impact very starkly. Sourcing executives are more cautious today and less optimistic about the five-year outlook for the US fashion industry. In 2018, 84% of survey respondents were "optimistic" or "somewhat optimistic" about the outlook for the next five years. In 2019, that number dropped to 64%. It is discouraging, but not surprising, when there is constant uncertainty.
The biggest sourcing challenge today for the fashion industry is the impact of increasing production and sourcing costs. 84% of survey respondents said it was a challenge in 2019. We don't think that will change in 2020. Some of these cost increases are linked to the 301 action against China. But as we look at the data, we see some other insights that are very troubling. Not just costs in China are increasing, but the costs to source in other major apparel suppliers are rising faster than costs in China.
We anticipate that in 2020 we will continue to see the hunt for new suppliers. However while sourcing executives are once again travelling around the world looking for new suppliers, the sourcing landscape is much more complicated than back in the days of quota. Today sourcing executives are not only looking for quality production at a competitive price, but no orders are placed until suppliers are fully vetted to ensure compliance with company requirements for social, environmental and safety standards.
However, in sourcing there are definitely opportunities available to mitigate risk, manage supply chains, and to connect with key partners for the future. Pretty much every fashion brand and retailer has figured out what production they can shift to major suppliers like Vietnam, Bangladesh and Cambodia. What is really interesting today is to look at the suppliers who are surging even when overall US apparel imports are down.
While one month is just a snapshot of sourcing trends, the flexibility for sourcing is highlighted by the fastest-growing apparel suppliers in the month of October 2019. Among the top 25 suppliers to the US, here are the fastest-growing compared to the month of October 2018: Ethiopia (up 100%), Myanmar (up 70%), Egypt (up 56%), Jordan (up 51%), Madagascar (up 37%).
One last opportunity we expect to see in 2020 – tremendous interest in close-to-home sourcing in the US and especially in the Western Hemisphere. Duty-free sourcing is getting a fresh look. From CAFTA to Colombia and Peru, sourcing executives are expanding their orders. Plus the new US-Mexico-Canada Agreement is encouraging a fresh look at sourcing in Mexico and Canada. At USFIA we will be working with brands and retailers to make it easier to do business with duty-free partners.
Robert Antoshak, managing director, Olah Inc: It is more likely than not that Trump's trade war has done lasting damage to sourcing from China. The industry-wide consolidation of supply favouring China over the past couple of decades has passed its zenith. For sure, this has sourcing executives scrambling for alternatives in a way not seen since the end of quotas in 2001. Moreover, even if the Trump tariffs were to end tomorrow, supply chains have shifted in ways that, for many firms, would be hard to switch back to China. The damage is done. Now, the question remains: what to do about it?
For sourcing executives, there are many practical problems to deal with when viewed from a country perspective. For instance, Vietnam is running at capacity. Cambodia has infrastructure and political issues. Bangladesh also has political and infrastructure problems. India? A would-be apparel powerhouse mired in structural limitations. Pakistan? Infrastructure problems plague its apparel industry. Some firms have found refuge in Africa, but even there, the record has been spotty.
What about near-shoring? That topic always brings applause from some in the apparel industry audience. However, much of the apparel manufacturing infrastructure in the US and Europe was wiped out years ago. What about rebuilding? It's hard to raise money for new ventures when the investment community views developed world apparel manufacturing as a dead industry. That's not to say there won't be some developed world apparel production (look at the industry in Los Angeles, for example), but what exists will be highly specialised, more niche than mass-market. Of course, there's always the possibility of some breakthrough in robotic production, but such manufacturing at scale is likely years away.
So, we're left with a balancing act. It's time to diversify; hedge your bets. In today's market, there's no one safe place to go to source your production. Out of necessity and in response to market uncertainty, the best bet is to use multiple sources of supply, even if those sources are less than perfect. It beats getting caught in the trade vice between the US and China. In turn, the ambiguity caused by the trade battle between these two countries is difficult to manage. All a sourcing executive can really do is to diversify sources of supply and be willing to ride a bumpy road for the foreseeable future. And having a stout constitution won't hurt either.
Matthijs Crietee, secretary general, International Apparel Federation (IAF): Looking back at the past five years, it's clear some sourcing trends have been structural: the movement out of China to Vietnam, Bangladesh, Cambodia, Pakistan among other countries; a slow but steady interest in the emergence of Africa as a player in the global apparel production chain; and more production closer to the product's markets. Organisationally, the polarisation of manufacturers is continuing, with the top class of large, well equipped manufacturers continuing to grow their market share at the expense of smaller suppliers. Domestic production in the US and in Europe is growing, but its market share is still very small. We expect all of these trends to continue in 2020.
What we had not expected, of course, is the Trump tariffs and their structural effect on sourcing decisions. Before the Trump tariffs, trade policy had been a relatively stable factor, but now it has become a cause of major uncertainty that must be factored into sourcing decisions. Apart from an accelerated move out of China, this means that in 2020 companies will be engaged in risk spreading and sourcing from more countries on average. It will make the industry more footloose again, unfortunately and unexpectedly.
Less production in China does not mean the influence of China on clothing production will decrease. If anything, the business of apparel production will become more Chinese in 2020, with Chinese investments in production capacity spreading across the world.
Rick Horwitch, vice president – Global Retail Lead & Supply Chain Strategy, Bureau Veritas Consumer Products Services: Given the events of the past several years, the answer to this question could be summed up as: flexibility.
Strategies will continue to be built around the big issues of demand and supply – speed, efficiency, regional balance and transparency. The days of "chasing the cheapest needle" are over. Collaboration, commitment and trust across the entire value chain are critical.
From an apparel perspective, most retailers and brands have already moved to a balanced sourcing strategy. The challenge is from a broader supply chain perspective. Moving production from China to other countries (such as Vietnam) is the "easy" part. The challenge is that the infrastructure (ports, logistics, fibre, yarn, textiles, trims, quality services and production capacity) could be lacking. This can lead to unintended consequences of increased costs, time delays and poor quality. Communication and collaboration across the entire value chain is critical.
I believe 2020 will see an acceleration in:
Vietnam will continue to verticalise, expand into new product categories and take production market share from China.
Chinese, Korean and Taiwanese suppliers will continue to invest and expand abroad (Vietnam/SE Asia, AGOA, Americas).
Regional sourcing closer to the consumer will continue to expand (Asia for Asia, EMEA for EMEA, Americas for Americas).
Speed-to-market is being redefined by consumer demand. The winners will be those companies (retailers, brands and manufacturers) who evolve their thinking, and actions, in strategic collaboration, planning and forecasting with ALL supply chain partners and focus on value generation to the consumer.
2020 brings an uncertain global economy with slowed economic growth, geopolitical ambiguity and unclear trade relationships. The impact of this challenge is especially evident across the apparel sourcing landscape as companies consider how to best future-proof their strategies. They must also ensure that they fully address consumer demands around sustainability.
Rajiv Sharma, group chief executive, Coats: Asian consumers will continue to demand more garments, and more affluent consumers will continue to demand higher-end garments – so the regional sourcing landscape across Asia, particularly China, is not going to experience dramatic changes any time soon.
But taking a more global view, as cost gaps between sourcing destinations get closer, the focus will shift from the cost of supply to agile customer-led product development driven by intelligent sourcing. The demands for sustainable supply chains will increase the attraction of near sourcing as consumers look to reduce the air miles used during the manufacturing of the products they purchase.
As brands look to increase sustainable options for consumers, suppliers which are able to make this easier for brands will stay ahead. Suppliers that have the ability to disrupt product development by sourcing innovative sustainable materials at scale will be at the cutting edge. If they can optimise productivity through sourcing efficiencies and developing dynamic supply chains they will have the nirvana of a winning competitive formula to stay ahead now and in the future.
The sourcing landscape has to be aligned with the practical aspects of raw material availability, production capacity and cost margins but sustainability now needs to be at the core.
Wilson Zhu, chief operating officer, Li & Fung: Our industry has been very analogue and was working in very traditional ways for the past 40 years. For decades, supply chains were optimised for cost; but in today's retail environment, speed is the new currency, and this is what we're hearing from our customers across the board.
Today, just as technology is disrupting and transforming all industries, traditional supply chain management has to adapt. From raw material at a fabric mill to tracking consumer behaviour at retail, each step of the value chain is being driven by digitalisation. The rise of technology, e-commerce and introduction of new business models has now changed the way consumers and businesses interact.
The revolutionised supply chain enables retailers to connect to an ecosystem of digital services and data insights to make smarter, faster and more effective decisions.
As consumers become ever more digital, our industry's supply chains must be upgraded. Li & Fung is leading the effort to digitalise our global supply chain, which will result in an end-to-end stream of synchronised supply chain data. Advanced analytics will allow us to improve speed, cost, lead time, working capital, inventory, sustainability and traceability for all the partners in our ecosystem.
With so many changes happening in the retail environment, we have no choice but to stay ahead. We need to disrupt ourselves to stay ahead of the disruption.
Steve Lamar, president & CEO, American Apparel & Footwear Association (AAFA): We find ourselves in the middle of a generational shift in apparel and footwear sourcing. Before the US-China trade war, members used to tell us they were too exposed to China and they planned to shift their sourcing to a China-plus-one strategy. Once the tariffs hit, those same members told us that they needed to finally put those plans into action or accelerate ones they had already started.
Unfortunately, with the volumes involved, it is not possible to find the "next China" as it doesn't exist. Rather, the "next China" will be a collection of countries around the world designed to serve a variety of markets. This means opportunities for China's neighbours, Africa, and Central America, among others. It means that many members will also look back at Mexico, as the new USMCA – once ratified – would provide companies with a stable location that will hopefully be relatively safe from changes in US trade policy. China for the Chinese market will also remain strong.
Of course, this is a long-term project – not one that can be done in a few weeks or months as some in Washington seem to assume. Still, diversification and tariff mitigation should be in the DNA of any sourcing plan. While President Trump has weaponised tariffs during the past few years, the real concern is that he may have normalised them so that he or future Presidents can use tariffs to enforce their priorities. If that is the case, a company with a diverse supply chain will have a significant competitive advantage going forward.
Edwin Keh, CEO, Hong Kong Research Institute of Textiles and Apparel (HKRITA): Several major developments continue to impact sourcing and global supply chains. The marketplace has become global as China and India consume more. These are now the fastest growing markets. Globally consumers want to shop at their convenience, for products that are of good value, and on trend locally. The environmental crisis is now upon us, and how we consume has a direct impact on what our world will be like in the next decade.
So with these as background, sourcing has to become much more of a precise science and our supply chains faster, more accurate, responsive and smarter. This means the widespread use of data and analytic tools to gain insights, system to system communications and decisions in real time without human intervention. We will see more networks of suppliers working together peer to peer rather than in traditional hierarchical supply chains. 'Source anywhere, consume everywhere' will be the norm.
The emphasis on green, clean and recyclable will impact materials, processes, logistics, consumption, and disposal.
Sourcing in the digital age means an end to the linear processes that we have grown accustomed to. It will mean new skill sets for managers and operators within our current systems. Transparency and visibility are the norm for all activities so new systems and leadership will be necessary. To stay competitive organisations need to be comfortable with moving fast, doing lots of experiments, and collaborating widely.
Saskia Hedrich, senior knowledge expert at McKinsey & Company: Though traditional sourcing models still prevail in large parts of the industry, we are seeing an increasing shift towards re-inventing product development and sourcing processes, supplier relationships and manufacturing. The transformation is accelerated by the broader macro-economic and fashion industry environment, which is more uncertain and disruptive, rippled by trade tensions, facing intensifying competitive pressures and changing consumer behaviour.
Rather than shifts of sourcing countries – which nonetheless continue – we see the following topics on the top of the agenda for sourcing executives: sustainability, digitisation and advanced analytics, and end-to-end process efficiency. With social and environmental sustainability, four areas are key for the sustainable sourcing transformation: embracing sustainable materials, driving transparency and traceability, turning supplier relationships into strategic partnerships, and reinventing purchasing practices.
Our recent report on sourcing trends, "Fashion's new must-have: sustainable sourcing at scale," shows that true commitment and a tremendous amount of work will be needed to achieve a long-term transformation of the industry and to implement a sourcing model that is sustainable, intelligent, highly efficient and collaborative across functions and stakeholders.
As apparel brands and retailers are transforming their sourcing model, they are looking for suppliers who can support the new way of working. Selecting the right suppliers – the ones that are at the forefront of efficiency, innovation and sustainability – and building closer relationships with them is becoming more important. With this the acceleration of the consolidation of the supplier base is on the horizon. It is time for apparel manufacturers to re-vamp their strategy with a long-term perspective in mind.
Jan Hilger, Hilger Consulting: Next to the sourcing shifts enforced by trade wars, the quest for the ideal sourcing destination will continue. Vietnam, Pakistan, Bangladesh and Ethiopia, as well as others, will continue to benefit from the US-China situation on the volume side and for US sourcing activities, whereas the time-to-market perspective will continue to be beneficial for close-to-market destinations. From a European perspective Morocco and Portugal will remain the most sought after sourcing spots, while countries like Egypt and the Balkan region will also benefit both from the lead-time and the sustainability/carbon footprint perspective.
As reliability, accuracy and transparency become increasingly important considerations, it will be essential for brands, retailers and their suppliers to run a segmented and distributed sourcing strategy based around alternative sourcing destinations, mitigating risk and becoming more customer centric than procurement driven. Prioritising availability and delivery performance over go-in margin-driven bulk price discussions will become key. Style efficiency and reduction in excess, liabilities and dead inventory will start to replace indicators like sell-in and single dimension product margin perspectives.
The days of huge orders with repeating styles will finally be over and small batch and quick-turn production will become the differentiator between successful product and service providers and laggards. This will not only be driven by material diversity but by the number of drops and frequency in deliveries in our digital marketplace.
Mike Flanagan, CEO of apparel industry consultancy Clothesource: What's happening with sourcing? Not as much as over-excited commentators like to pretend. Our 'Sourcing Clothes amid Political Convulsions' review points out that:
In 2019 Chinese clothes exports, especially to the US, see-sawed;
But every month, they were twice those of China's nearest rival;
The same countries dominated clothes exports in 2019 as in 2015, 2010 and 2005;
New countries, on-shoring and automated production show no sign of serious competition to the current incumbents in Asia or the European/American fringe;
Today's clothing supply chains are based on decades of complex multi-country agreements to reduce trade barriers. But now governments are now rethinking their views about trade – individually, and unpredictably.
In December, NAFTA's successor – the US-Mexico-Canada Agreement (USMCA) – offered more concessions to US union demands and the Democrats' policies than Donald Trump's predecessors ever managed. But impeachment may force Trump out, or Canada's opposition parties delay its ratification.
Trump announced a 15 January 'Phase One' trade agreement with China "ending" the tariff dispute. But it's unclear what China has agreed – and Trump remains bellicose against other trading partners, including Britain's clothes exporters.
Britain will leave the EU on 31 January 2020, keeping its current trading arrangements until 31 December. But its entire clothing supply chain still risks massive disruption then, unless Prime Minister Boris Johnson's new EU trade deal betrays his supporters. What'll happen next remains unclear.
Meanwhile, Narendra Modi's withdrawal of India in November from the proposed pan-Asian Regional Comprehensive Economic Partnership (RCEP) went almost as unreported as his perpetual obstructionism at the WTO and India's manufacturing slowdown.
Predicting this year's changes is futile; the devil's in the ever-changing detail.
Click on the following link to read more:
Free Report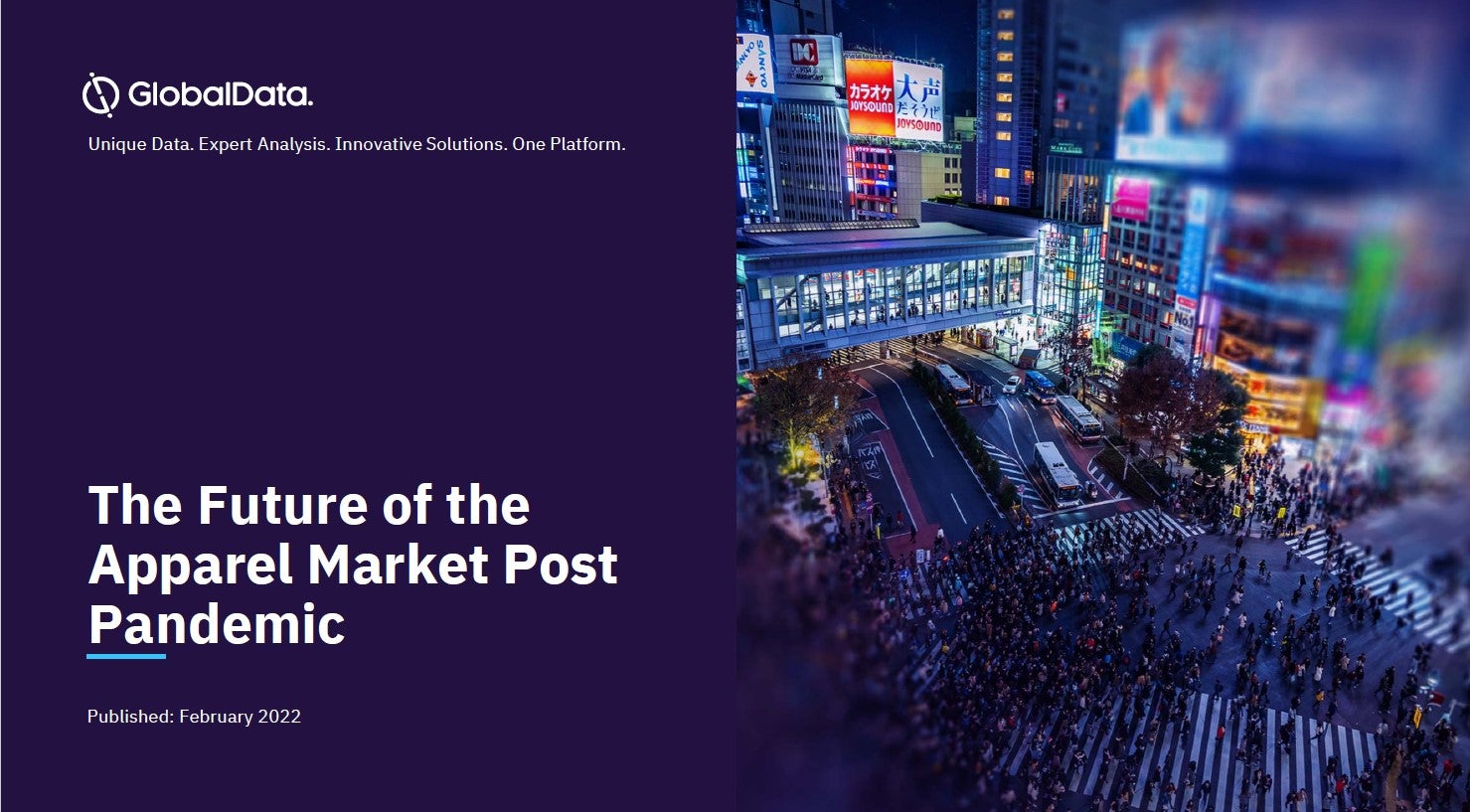 How can brands navigate the post-COVID-19 Apparel market?
In 2021, the Global Apparel market remained at 3% below pre-pandemic levels, with Europe and LATAM lagging behind. If they want to see full recovery, brands must look ahead. GlobalData is therefore offering this free report, Future of the Apparel Market Post Pandemic, to assist companies in adapting to the future market. This report explores the following topics:
Latest forecasts for the online apparel market out to 2025
How different regions and categories will perform, including which regions are lagging behind and which are performing at pre-pandemic levels
Which categories within the Apparel market are displaying resilience
Which brands are driving online spending
Impact of inflation on the Global Apparel market
What the biggest trends are that apparel businesses must adopt to succeed
Read our report on the Future of the Apparel Market Post Pandemic to gain valuable insights on how to best position your brand in a post-COVID-19 world.
by GlobalData