Seven trends changing the face of online retail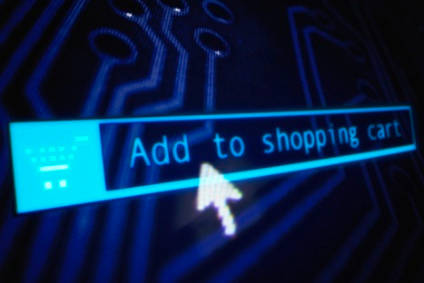 The online clothing and footwear market is set to rise at a rapid pace over the next few years
Online clothing and footwear sales are set to continue to rise at a rapid pace over the next few years – yet constant innovation is key if retailers are to remain relevant in this fast-changing environment. Here are seven key trends set to have a significant impact on the online marketplace in the future.
In 2018, UK online spending is expected to reach GBP55.2bn (US$74.9bn), according to data from research analyst GlobalData. This would account for 16.7% of all retail spend in the UK – up from 11.9% in 2013 – and is expected to continue rising to 20.1% by 2023.
Figures show the UK online market has grown 53.5% over the last five years, but GlobalData expects this growth to slow slightly as the market matures over the next two years, with growth estimated at around 33.4%.
Clothing and footwear growth
The largest part of the UK online market is currently clothing and footwear, accounting for over one-quarter of all online retail spend in UK, which GlobalData forecasts to be GBP14.9bn in 2018.
"If you look at clothing and footwear spend as a whole in the UK, the online channel accounts for 27.2% – so a huge part of the market," Sofie Willmott, senior channels analyst at GlobalData, told delegates at the Association of Suppliers to the British Clothing Industry (ASBCI) conference 'The Digital Revolution – virtually taking over fashion' in Leeds last week.
"This is the part of retail that is really driving any growth at the moment. We forecast the online clothing and footwear market will rise by 10.8% this year in comparison to physical spend, which is set to fall by 1.5%. So we will see some growth in clothing and footwear overall. We estimate that to be 1.5% and really this is all driven by online."
Willmott points to some of the standout performers in the UK online clothing and footwear market such as Boohoo, which in its last fiscal year recorded online sales growth of 95.4%. Missguided recorded growth of 40% and JD.com of 30%, outperforming thanks to the growing athleisure trend.
Other online retailers like Amazon UK saw growth of 22.2%, Asos 15.6%, and Very 12%.
"Most of those that are outperforming the market are online pure-plays," Willmott explains. "They can really afford to invest in their sole channel, whereas the multi-channel retailers are really struggling to decide where to put their money in a tough and challenging market. We don't see this slowing down at all. We think online pure-players will really continue to over-perform in the next five years."
According to GlobalData, spend via online pure-plays is set to rise 47.2% in the next five years. They will account for almost one-third of all online clothing and footwear sales by 2020.
Improving the experience
And it is the evolving shopping experience that is really driving consumers to spend more online, Willmott believes.
Asos, for example, has invested in product styling, more lifestyle imagery, hassle-free delivery, enhanced functionality like wish-lists, and detailed size and fit information to try and minimise returns. And this is all to make the shopping experience more user-friendly and help transfer spend online.
Despite this, GlobalData believes stores do remain a key part of the retail landscape. In 2018 it estimates that 82.6% of all retail spend will be via physical stores, while around 16.7% will be online.
"[Stores] still account for the bulk of retail sales," Willmott told delegates. "However, if you break this down to clothing and footwear only, stores are set to account for 72.8% of sales, so slightly lower but still the bulk of sales. And although store performance is tough at the moment, the stores are still there to boost online sales in terms of being a point to click and collect online orders and also to browse before later purchasing online."
Willmott offers seven key trends she believes will have a significant impact on the online market in the next few years:
#1: Online growth is being driven by mobile. This is forecast to rise 91.3% over next five years. "A mobile-first approach is absolutely essential and must be invested in. Where retailers are struggling to choose which areas deserve their cash, mobile should, without a doubt, be a first priority. Innovation needs to be constant. Connected consumers demand convenience, so frequent innovation is necessary to improve the shopping experience."
#2: The rise of delivery saver schemes. These offer unlimited delivery for a set period of time for a set price. Some examples include Amazon Prime, Asos Premier, and Next Unlimited. 59.2% of Asos Premier members say they shop more since signing up. "Retailers launch them to drive loyalty and ensure they are the first port of call for consumers, and it is paying off for them. Retailers should introduce these to drive frequency, and additional benefits could be added such as music options, or complimentary discounts. But retailers must be prepared for higher returns."
#3: The ever-growing threat of Amazon. It is the fifth largest retailer in the UK now. If retailers are to compete against the online behemoth, Willmott says they really must show what Amazon cannot do. "They must highlight their strengths to their customers – whether this is expert customer service or authority in their sector. Demonstrate your customer credentials to ensure customers keep coming back to you rather than switch to Amazon." She suggests retailers also use Amazon as a selling channel, like New Look, Ted Baker and Debenhams are doing.
#4: Increased fulfilment options. Market leaders are increasingly offering an improved choice of fulfilment options such as same-day home delivery, instant click and collect, and third-party pickup. What does it mean for retailer? "Consumer expectations are rising and if retailers don't have a strong choice of fulfilment options relevant to their shopper base, shoppers will go elsewhere. Logistics processes must be reviewed to drive efficiencies and save costs where possible."
#5: 'See now, buy now' shopping mentality. Consumers now want instant gratification, so products they see highlighted on blogs, on Instagram, for example. Willmott says this means retailers should only be highlighting products that are in-stock and available to buy right now, whether that's on social media, or on their website. "Products advertised must be available to buy instantly so social media posts and website content must be focused on items that are in stock. And content must be updated frequently. Shoppers aren't buying for the future anymore; they're buying for the here and now."
#6: Online marketplaces as a new revenue stream. While retailers like New Look, Ted Baker and Debenhams are using Amazon to drive their online sales and increase their brand reach globally, Willmott says brand identity must be protected: ie how products are being shown on the website, how imagery looks so it is in-line with the retailer's ideal view of the brand. And ranges must be kept limited so consumers still have an incentive to go to the retailer's own website where they can drive higher margins.
#7: Technological innovations. The rate of change in technological development is doubling with pure-plays rolling out releases much more quickly than multi-channel retailers. Boohoo, for example, now has a visual search, identifying behaviour in its young customer base. Amazon is trialling drone deliveries, while the use of Artificial Intelligence is growing within retail, with chatbots responding to consumer queries, for example. The use of voice-assisted shopping is also set to grow over the next five years. Amazon is pushing its Echo and Echo Show devices. Although, as Willmott points out, 14.1% of Amazon shoppers own an Echo but they are not using it to shop. This, she says, will be a growing part of the market.
"The online clothing and footwear market will continue to rise at a rapid pace over the next few years and this will really be driven by mobile. Constant innovation is key to remain relevant in a fast market and retailers should be trialling rewarding enhancements that are relevant to their customer base. Innovative technology is vital, such as visual search and AI, and the online channel overall must be enhanced to capture the area of the market that is growing."
Create sourcing plans that work
Find new apparel sourcing destinations, assess trade flows and manage tariffs. All in one place.
Oops! This article is copy protected.
Why can't I copy the text on this page?
The ability to copy articles is specially reserved for people who are part of a group membership.
How do I become a group member?
To find out how you and your team can copy and share articles and save money as part of a group membership call Sean Clinton on
+44 (0)1527 573 736 or complete this form..