Should apparel retailers conduct their own factory audits?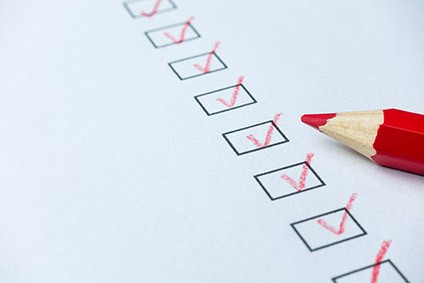 UK apparel brands say ensuring compliance in each of their supplier factories is challenging and there is a need for external auditors
Third-party auditors offer a way for brands and retailers to understand what is going on in their supply chains around the world. But one of the lines of questioning pursued by British MPs at the recent 'Sustainability of the Fashion Industry' inquiry was why should local agents be responsible for enforcing conditions in supplier factories?
As part of its three-part inquiry into the Sustainability of the Fashion Industry, members of parliament last month quizzed online retail behemoths Asos, Boohoo and Missguided about their buying practices and how they ensured workers in their supply chains were being compensated fairly and treated correctly.
A bone of contention was audits. How are retailers ensuring everything is above board at their factories? Moreover, why are so many of them pulling in third-party auditors to ensure compliance?
Missguided – an online fashion retailer launched in 2009 – confirmed 30% of its production is based in the UK city of Leicester; another 50% is in China; and the remainder is supplied from factories in Pakistan, Bulgaria and Vietnam.
In Leicester, the company started with 30 suppliers this year across 80 manufacturing sites, but has cut this to 12 suppliers representing 20 factories. "It was becoming too unwieldy. We couldn't get our arms around it. We couldn't get around them all sufficiently enough to be confident and comfortable in what was going on there," Paul Smith, Missguided's head of supply, told the panel.
"We just had too many doing the same thing. You can't control it, you can't police it. We've got to get around on a regular basis. A member of my team is in Leicester two times a week, but two days a week is not enough to get around 80 sites."
Smith explained the company has a "robust code of conduct" based on the Ethical Trading Initiative (ETI) code. He added there are clauses in Missguided's own code of conduct to protect worker rights but also its own rights.
He acknowledged "underpayment of workers" continues to be a problem within the garment industry, adding a former director had been "chased out of the building" by a factory owner [that did not supply Missguided] possibly trying to hide the fact it was employing underpaid workers.
Mary Creagh, MP, asked whether that was what had been happening at the other factories Missguided had relieved of their duties. "There was the concern it could be happening in the factories we couldn't get round to, for sure," he replied.
Boohoo – another online retailer that launched in the UK in 2006, and in September posted a 22% jump in first-half profit to GBP24.7m – works with suppliers in Leicester and Manchester. In Leicester, it works with 94 suppliers and 76 cut make and trim units — or second tier factories that deal with the overspill when a contracted supplier cannot make the deadline for an order.
"That sounds like a recipe for underpayment right there," asserted Creagh.
"They're all audited by Sedex," responded Kane. Sedex or Supplier Ethical Data Exchange is one of the world's largest organisations for managing responsible sourcing in supply chains. But Boohoo has also opened its own office in Leicester to ensure it is closer to the point of production and can take part in the audit process.
"It's a very collaborative approach to our suppliers and their suppliers who aren't meeting our current standards. We actually help them to get to those current standards," added Kane.
UK sourcing aspiration
Asos, the biggest of the three online players, has 19 suppliers in the UK, 14 of which are based in Leicester and the others in London and Wolverhampton.
Asos CEO Nick Beighton says his aspiration is to "triple sourcing from the UK."
Together with other members of the ETI, Asos has developed the Fast Forward initiative aimed at making sure issues previously detected – such as unauthorised subcontracting, non-payment of the minimum wage, unrecording of hours – are tracked and addressed.
"All the factories we work with are now 100% signed up to Fast Forward. And we've spread this with our industry partners which I think is a great thing. So I'm pretty certain that these issues don't occur in the factories we work with in Leicester. I've visited half a dozen of these in the last six months and several of those over the last few years, and I'm pretty happy with the standard of those factories."
However, the company is still in the process of bringing in local agencies, including Leicester City Council, to enforce conditions in its UK factories.
Third-party auditors
Creagh questioned why local agencies should be tasked with enforcing conditions in manufacturers' factories. "Why aren't you ensuring them [standards]? You're buying from them? They're your suppliers."
Beighton responded: "I wanted greater assistance to ensure the standards we put in place are adhered to. That would give us greater confidence to put more sourcing in. During the last five years, we've pulled out of 20 odd factories in Leicester – which is regrettable to me.
"We would love to increase our sourcing but some of these standards weren't adhered to. Our philosophy was 'give us more help to do things that cover your remit and we will be able to put, with confidence, more business your way'."
Earlier, the panel had heard from representatives from other UK retailers including Primark, Marks & Spencer and Arcadia Group, owner of the Topshop and Burton chains.
Mike Barry, director of sustainable business at Marks & Spencer, explained the retailer too, relied on third-party auditors to ensure responsible practices at its UK factories. Like Boohoo, it engages Sedex for its audits.
Barry suggested reliance on third-party auditors is essential, simply because retailers cannot realistically ensure each and every factory is compliant with every standard they impose; the sole job of an external auditor.
"We go beyond first tier," said Barry. "Sedex is bringing together audits done by multiple different businesses at multiple factories, so by bringing the industry together, we're collectively sending a signal to the whole marketplace, to all the producers, that 'these standards matter'. We know from working on things like modern slavery that you have to beyond tier one. We work now with tier two, tier three, right back to the cotton fields. So we are in no way complacent but we cannot take part in every single initiative out there. But we are totally committed to human rights in our supply chain."
Since working with Sedex, Barry said the company has pulled out of working with "a small number" of factories, but for very good reason.
"We do not cut and run. If you find a problem, you stay and put it right. The only reason we'd leave a factory is if we felt their factory did not take seriously the problems we found and were not willing to work with us to put them right."
Overseas practices
Concerns then shifted to how the retailers' managed ethical behaviour in their overseas suppliers.
Boohoo has two offices in China, but relies on a number of third-party owned facilities for production where it does not directly employ the staff. In these facilities, it has external auditors ensuring compliance.
"If we have got question marks about the minimum wage here in the UK, how can we be sure that the minimum wage is being paid somewhere where you are buying from in Asia?" Kane was asked.
Kane admitted full transparency is difficult to achieve overseas due to the reliance on third-party suppliers, suggesting further support for using UK suppliers.
She added where audits were failed, Boohoo would either work to improve behaviour at the factories in order to get them to meet requirements, or it would cease operating with the factory if requirements could not be met. Using minimum wage as an example, Kane said Boohoo would "help move our suppliers to electronic payroll so we have full visibility and traceability."
Her feelings surrounding the difficulty of achieving transparency from overseas suppliers were resonant of Burberry's chief people, strategy and corporate affairs officer, Leanne Wood, who earlier explained why the brand refuses to source from Cambodia and Bangladesh.
"We don't work with partners in those countries because we don't feel we can be confident of the standards, or we can't audit and ensure them, so we've made a choice not to operate in those countries."
Click on the following links for a closer look at some of the challenges of sourcing in the UK:
Create sourcing plans that work
Find new apparel sourcing destinations, assess trade flows and manage tariffs. All in one place.
Oops! This article is copy protected.
Why can't I copy the text on this page?
The ability to copy articles is specially reserved for people who are part of a group membership.
How do I become a group member?
To find out how you and your team can copy and share articles and save money as part of a group membership call Sean Clinton on
+44 (0)1527 573 736 or complete this form..