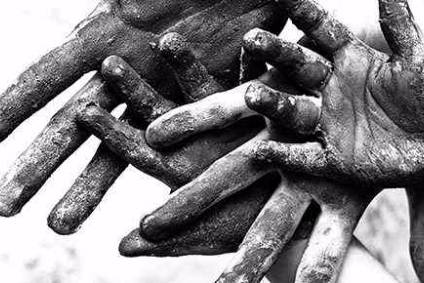 The prevalence of child labour in garment factories in Asia is an uncomfortable truth for many brands and retailers. But the Fair Wear Foundation (FWF) believes part of the solution is to ramp up discussions on why it happens, how to avoid it, and what to do when child workers are found.
Asia and the Pacific region account for 41% of global child labour according to the International Labour Organization (ILO), with production countries in Asia including Bangladesh, China, India, Indonesia and Myanmar among those ranked at an 'extreme risk' for child labour.
Given the importance of the garment industry in this region, it follows that many child labourers end up at garment factories where they engage in a range of tasks, including cutting, trimming threads, fastening buttons, folding clothes and ironing. They may ultimately face the same labour conditions as adults, which often means working long hours (including overtime) and in sometimes hazardous conditions.
Estimates of child labour in these countries reach as high as 13% of children age 5-14 years old, according to a new report – 'The face of child labour. Stories from Asia's garment sector' – published by the Fair Wear Foundation (FWF), an independent, non-profit organisation that works to improve conditions for workers in garment factories. Many of the factors that give rise to child labour are present, including poverty, weak enforcement of labour laws, and the low number of students who finish their studies.
Most of these countries have legislation prohibiting children under 14 from working in garment factories – in line with international standards – and many have laws requiring 'age verification' methods to ensure compliance, the report explains. In India and Bangladesh, young workers must provide a birth certificate, or undergo a medical examination to verify their age. In Myanmar, all workers under 18 requires a medical certificate to verify their fitness for work. Alternatively, however, employers in Indonesia are not required to obtain evidence of a worker's age.
In Myanmar, children aged 14 and 15 are permitted by law to work a maximum of four hours of work. However, in a factory setting, and given the nature of the garment industry, it is not feasible or realistic to expect that the working hours would actually be limited to four, according to FWF. The practice of using counterfeit or borrowed identity documents makes it difficult to accurately determine the age of potential workers.
"Many factories know this, but turn a blind eye or simply lack the systems and procedures to verify properly," the report explains. It also suggests some factory managers even feel a moral duty to employ children, as it provides much needed income for impoverished families, and the alternatives can be much worse. "And despite the legal restrictions regarding working hours and type of work for workers under the age of 18, child and adolescent workers often work the same hours as adults."
FWF audits in Asia have led to the discovery of underage workers at several factories supplying FWF members. All those found were working full-time and conducting the same overtime as adult workers.
Steps to reduce the risk of child labour
Naming and shaming factories (or brands sourcing from factories) where child labour is found is not the answer, FWF says. "Turning a blind eye or ending a working relationship with a supplier because of child labour only leaves a hole for another brand to come in and fill the gap."
Instead, FWF focuses on creating positive changes in the lives of these children. It has also been cooperating with buyers in the European Union (EU) and suppliers in 'extreme risk' locations to address the issue of child labour in the garment sector. And it sets out a number of steps brands and factory management can take to reduce the risk of child labour in the future:
FWF member brands should conduct proper due diligence before entering into new business relationships. This specifically includes addressing the risk of child labour. Member brands need to familiarise themselves with FWF's guidance for age verification.
They should identify and investigate countries that are at risk for child labour and make sure personnel files like working contracts and age verifying documents are kept up-to-date and in good order at all production sites, and that suppliers have adequate policies in place to address age verification.
Depending on the risk for child labour, brands must ensure auditors allocate sufficient time to verify properly for the risk of child labour.
If a case of child labour is found, it is important the names, ages and contact details of the workers concerned are immediately recorded. If not part of a multi-stakeholder initiative that has local capacity, the brand should consult and cooperate with local initiatives focused on child labour prevention and remediation.
FWF member brands are required to ascertain that the child worker is no longer employed at the factory. The member brand and the factory are obligated to compensate the child's family for at least the legal minimum wage the child would have earned. These wages should be paid monthly (not as a lump sum) until the child has reached the minimum working age set out in the FWF Code of Labour Practices or, if it is higher, the legal minimum age for working.
"While the booming garment industry in Asia continues to attract international brands and suppliers, it is important for brands to be aware of the human risks of starting production here," the report states. "Companies must conduct due diligence and try to determine the labour conditions in the factories from which they source. Brands need to be on the lookout for the possibility of child labour, and be prepared to act should they encounter it.
"Child labour is rooted in economic realities, the availability of affordable education and societal norms, all of which are beyond the control of clothing brands. Eliminating these root causes could take many decades and requires a multi-faceted approach," the report continues.
"The first step to preventing child labour is acknowledging that it is still a widespread problem. Only when factories and brands become transparent about the issue, can we make strides toward improving the lives of child labourers, calling attention to their fundamental dignity as human beings, and protecting their ability to realise their dreams."