IN THE MONEY: Strong US dollar hitting H&M sourcing costs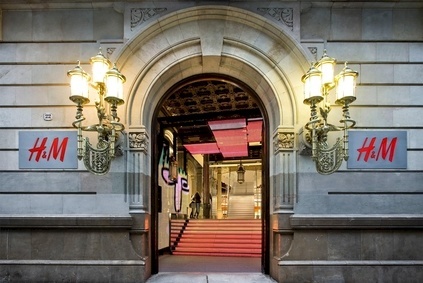 H&M said cost inflation is expected to continue into the first quarter
H&M Hennes & Mauritz has acknowledged that pricing may have to fluctuate to reflect challenges created by the increasingly strong US dollar, which is affecting sourcing costs for the Swedish apparel group.
Cost inflation was higher in the fourth quarter, chief executive Karl-Johan Persson pointed out on yesterday's (28 January) earnings call, a trend he expects to continue into the first quarter. This affected gross margin in the quarter, which narrowed to 60.4% from 60.8% a year earlier, below consensus expectations.
Other external factors also contributed to this narrowing, including raw material costs, supplier capacity, transportation costs and purchasing currency. The latter, particularly the US dollar, was likely to increase sourcing costs throughout the year, Persson told analysts.
"As always there are eternal challenges affecting us. The US dollar has recently strengthened significantly against most currencies, including the euro. The strengthening of the dollar will mean gradually higher purchasing costs for sourcing to the coming quarters, Q2, Q3 and Q4. H&M will continue making sure we have the best customer offering in each market, in terms of fashion, quality, price and sustainability."
Cost inflation, however, Persson pointed out, also has its advantages. "We want everyone to be able to live on their salary. And we are seeing this leading to positive effects in terms of quality, efficiency etc, and that's a great thing. Fabrics, they are slightly down perhaps, and then transport costs which should be affected positively by the oil prices, but maybe not as much as you think because also we have the environmental issues. But all in all, it is very challenging of course, mainly driven by the strengthening of the US dollar."
Asked whether H&M would raise retail prices as a means to offset the pressure in sourcing costs, Persson acknowledged they may need to fluctuate. "We continue to monitor prices in all our markets. Sometimes it is up and sometimes it is down. We always want to have the best offering in each market and nothing is different this time."
Persson also touched on raw material costs and the drop in cotton prices over the last six months, but explained that for H&M, the cost of fabric was more of a factor for the group.
"We don't buy cotton. We design products and we have them produced, so it's more about the price and cost of fabric. And of course it's much more than just cotton that goes in fabric, like chemicals and other materials. All in all, the prices of fabrics have not decreased as much as cotton prices. So yes it's a decrease but not materially."
Global expansion for H&M brand
In addition to revealing a 17% increase in fourth-quarter sales and 12% growth in earnings, the retailer said it plans to launch an online offer for its flagship H&M brand in nine new countries in 2015 and open 400 new stores.
New markets this year will be Taiwan, Peru, Macau, South Africa and India. The largest expansion will take place in existing markets led by China and US. Expansion will also continue for the newer brands of the group including COS, Monki, Weekday, Cheap Monday, & Other Stories.
At present, H&M operates around 3,500 stores across 55 countries. In 2014, the retailer opened 375 new stores, and Persson told analysts the target is to increase the number of stores by 10-15% per year going forward.
Two new markets were added during the year - Australia and the Philippines - where Persson said customer reception has been "very good". Both markets, he said, "offer great potential for further expansion".
Germany remains the group's largest market by far, with 440 H&M stores and sales of SEK35bn last year, followed by the US, thanks to a strong contribution from online sales. The UK is H&M's third largest market, but China was its largest expansion market last year. The retailer entered China in 2007 and last year counted 291 stores, making it H&M's fifth largest market, having surpassed Sweden in just a few years. Persson is confident there is further room for growth here.
"We've been saying every year now that we're very happy with our development in China. [Sales] have accelerated but they've had a positive trend for many years now. We have good development and we see clear potential to grow many many stores. It has a big population and as you know, the middle class in China is growing very rapidly. The more stores we are opening, the brand will become stronger and stronger."
Persson said the success has been down to a combination of market trends and the performance of the H&M brand, customer assortment and development there.
Online growth
He also pointed to H&M's plans for online retail in 2015, expansion of which he said was "fast" in 2014, with successful launches in four new large markets: France; Italy; Spain; and China. "In parallel we have continued to invest in the online store in existing markets to further improve the shopping experience for our customers," he explained.
The retailer plans to roll out H&M.com to nine more markets in 2015: Belgium, Bulgaria, Czech Republic, Hungary, Poland, Romania, Slovakia, Switzerland and Portugal.
In line this with, Persson said click and collect is a service the group is "looking into", but added that there was "no plan yet when to launch or if we should launch it".
Plans are also in place to expand the group's sport and footwear line. H&M Sport was launched early in 2014, and in the autumn its expanded shoe range was gradually launched in select stores and online.
"We have [sport] in a lot of stores but this is being extended. The full collection we have in a limited number of stores…but the outcome has been very positive so we intend to roll out into other countries and online in 2015. The same goes for our extended shoe range. We plan to roll it out in additional stores and countries this year, and of course online."
Reflecting on 2014, Persson pointed to "a very good performance" from H&M last year, as it continued to gain market share and strengthen it's market position further.
"We see great potential for continued global expansion in existing markets, as well as in new markets. And we will continue investing to further strengthen H&M's position and secure future growth."
Create sourcing plans that work
Find new apparel sourcing destinations, assess trade flows and manage tariffs. All in one place.
COLUMN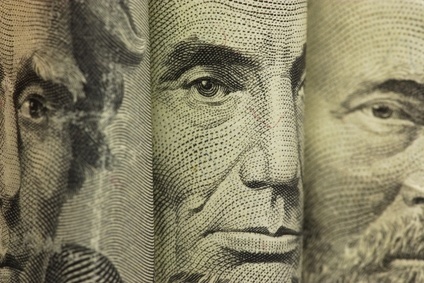 Oops! This article is copy protected.
Why can't I copy the text on this page?
The ability to copy articles is specially reserved for people who are part of a group membership.
How do I become a group member?
To find out how you and your team can copy and share articles and save money as part of a group membership call Sean Clinton on
+44 (0)1527 573 736 or complete this form..