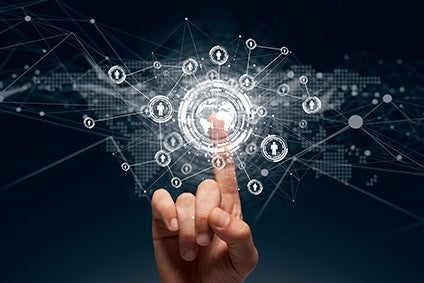 There's no "golden ticket" when it comes to building a balanced sourcing strategy, especially when faced with the need for faster speed-to-market and customer demands for 'buy now/wear now', according to Angela Gaskell, head of sourcing and compliance manager at UK-based plus-size fashion retailer N Brown Group. But understanding your customer, identifying the right strategy for your company, building trust and working in partnership with your suppliers are all steps in the right direction.
Responsible for around GBP180m (US$249.9m) of resource a year, one of the biggest challenges facing Gaskell is "how we balance that across the brands and across our supply chains; it's not an easy thing.
"I think, for us, there's no golden ticket," she told delegates at the recent Fashion SVP sourcing event in London. "You have to understand your business very very well to know exactly what you need and when you want it."
A 'multi-virtual retailer' operating catalogues, stores and online, N Brown specialises in plus-size fashion, ranging from sizes 10-32 in womenswear and up to 5XL in menswear. With an annual turnover of around GBP880m, the group's three 'power brands' are JD Williams, Simply Be and Jacamo.
Traditional vs fast fashion
As disruptive pressures from e-commerce, smaller order quantities and shorter lead times start to become the norm for the apparel industry and its supply chain, another impact also comes from the fact "consumers are now buying 60% more than they were in the year 2000 – and they're only keeping it half as long."
Another buzzword is fast fashion. But "what does that look like?; how does that work through in your strategy?," Gaskell asks. "Traditionally we had two or four cycles a year so it was very easy to go out and buy and have a long process in there," she explains. "Now, a typical fast fashion [retailer] is dropping newness every week.
"If you know you're working in an area that is disposable fashion, then you've got to keep that churning."
Giving customers the right product at the right time will also organically drive out the more traditional models. However, some businesses still continue to operate a traditional model and "that's the right model for them because their customers understand it and are still shopping in that way."
"Keeping suppliers in the loop is important. "Our supply chain needs to know they can keep the lights on," says Gaskell
Keeping suppliers in the loop is equally important. "Our supply chain needs to know they can keep the lights on," says Gaskell.
At N Brown "we work with our suppliers to make sure that they have a view of the future. It may not be 'we're going to buy 100,000 pieces over six months,' but it might be 'we're going to spend x amount of money with you over the next six months.'
"We call that off as and when we need it…but at least we're working together as a partnership."
Building partnerships
While Gaskell advocates working in partnership with suppliers and understanding what they deliver to the business, she also argues that a crucial element in building a long-term sourcing strategy is reviewing current supply and, where possible, consolidating.
"Having hundreds and hundreds of suppliers makes it a very, very difficult job to manage," she cautions.
In addition, transparency is key and is "really important" throughout the supply chain, with reviewing and understanding supplier capabilities a key area of focus in developing a lasting sourcing strategy.
"Understand what your suppliers can deliver. If you don't understand your supply base and what product they are specialised in, then that makes your job very, very difficult. If you don't work together to understand each other, then you're not going to have the right product in the right place. You're going to end up forcing things down the wrong routes. It's really, really important to make sure you do use the right people in the right place."
And it's also important to keep abreast of change.
"Constantly look at what's going in the market. Who do you need? Where are your opportunities? Where are your gaps?"
"You may have a supplier already in your portfolio that can offer you something new but [you need to ask] the right questions. Constantly be understanding of the market and the trends that are out there. Get the intelligence from the supply base. They understand – probably more than you do as a retailer – so make sure you use them and you listen."
Lastly, Gaskell explains the importance of having an exit plan for moving on from a supplier.
"Retailers need to share information. "If you're not sharing and you're not giving feedback, even if it's bad feedback, [suppliers] can't learn and they can't grow."
"A lot of people don't have sensible conversations. A lot of retailers will just not place orders anymore or not have that difficult conversation. Or it might be that the time has mutually come to an end. But it's really important that people know exactly where they sit, rather than just waiting to see if they get a few orders.
"I think this is something that is really important. If you have a true partnership, then you should know exactly where you stand as two businesses working together. Again, build it into your strategy; that you have those adult conversations and work together."
Flexible sourcing
Building close and collaborative supplier partnerships also enables more flexible sourcing, Gaskell notes.
"Agility, speed, flexibility. It's really, really important. If you have a true partnership, that will naturally and organically happen, because you will work together on programmes, understanding lead times and processes. When you need a favour, if you're trading really well and you've sold off stock…it's really important to have that flexibility for that supplier to help you out.
"It's two businesses working together. We're going to drive more profitability and we're going to come back for more.
"But unless you understand your supply base, the product that you're making, you cannot have agility within your supply chain."
"It doesn't matter whether you're working six months out, two months out, three weeks out, it's really important to plan."
It also applies to planning too. "It doesn't matter whether you're working six months out, two months out, three weeks out, it's really important to plan," she cautions. "Fundamentally, you can't have a good business if you do not plan and understand exactly what you need and when."
And that also goes for the supply base. "[Suppliers] are also operating a business and they need to plan.
"Planning and working out how much money they've got to spend, building the framework, how many options, how many colours, how many sizes; the supplier needs to know that as well to be able to operate his/her business. You should know exactly what's going on there."
And with this level of understanding comes greater visibility. "As a buyer, it's important to have that full transparency through the supply chain. Know where your product's coming from; who's making it; how many tiers are in the supply chain; and if you're buying from an agent there's a lot more down the chain. Have that true visibility – where it's come from and who's making it.
"More and more businesses are now challenging through all the tiers. From a sustainability point of view, if you haven't got that visibility, you can't possibly manage your ethical team, your sourcing team. It becomes very very difficult and you're constantly chasing your tails."
Lastly, Gaskell highlights the importance of two-way communication. It's not just about telling people things, it's about listening. As suppliers, you're making the products, you're the expert. That's why we come to you. [It's] really important for retailers to listen and to hear what is being said."
And retailers need to share information too. "If you're not sharing and you're not giving feedback, even if it's bad feedback, [suppliers] can't learn and they can't grow."
She adds improved communication should also help manage future expectations, especially when it comes to training and development.
"Training and development is really important on both sides, within supply chain, and within retail. We need to work together to make sure the right people are available. There's a lot of AI out there, a lot of automation. All of those new things coming through rapidly are going to change the face of the supply base and retail. We need to be ready for that and if we're not talking to each other we can't possibly manage each other's expectations."
Trust
For Gaskell, the key takeaway is "trust." You can't have a partnership if you don't trust either the retailer or the supplier."
"If you haven't got a plan, there's no trust. If you haven't got full visibility, how can you possibly trust the people that you're working with? There shouldn't be any secrets, whether that's from a business point of view, a retailer point of view, or a supplier point of view because the business work is not sustainable if it's not transparent.
"If you're working together, that builds that relationship and that trust."
She also pinpoints "open and honest communication" as the biggest way of building trust.
"There are lots and lots of conversations that go on with suppliers and retailers, but how many of those are open and honest and actually come to fruition in a big scale, consistently? This is something that as a retailer, we're working on. We know we're not 100% perfect but we're building on it. A lot of people avoid the difficult conversations and they're the most important ones.
"For me, that all builds one word, which is trust. Without that supply base, you cannot possibly have a balanced retail strategy. A balanced retail strategy is all about understanding your customer, understanding the supply base, and understanding when and where you need goods. For me, it's as simple as that."