TAL Apparel raises the bar on face masks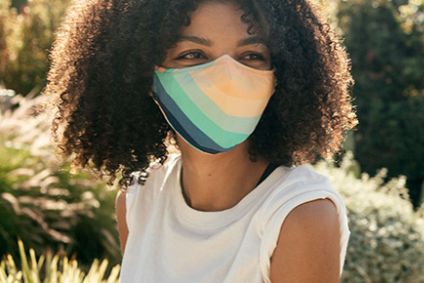 TAL has engineered a brand new washable, reusable mask with protective filter
Having built its reputation as an 'Innofacturer' of added value clothing, it was a logical next step for Hong Kong-based garment giant TAL Apparel to apply this same approach to reinventing the face mask – as CEO Roger Lee explains.
This year has not been kind to clothing manufacturers in general. But for those specialising in more formal attire such as shirts, trousers and tailored suits, it has been a disaster.
"Dress shirts are our biggest product. If you buy something to wear to the office, you probably have a garment in your wardrobe that we make, especially in the US. And ours is the sector that has had the biggest hit from the coronavirus because people are not going out to work; they're based at home, and dressing more casually," Lee explains.
As well as a skew towards office wear – TAL Apparel makes one in every six men's shirts sold in the US – the company has also had to contend with the bankruptcies of some of its biggest customers like Brooks Brothers and JCPenney. Not to mention the slew of order cancellations and deferred payments at the beginning of the Covid-19 outbreak.
"As a business, this year has been financially terrible. We'll probably lose the equivalent of the last 10 years' profits in one year. Luckily we are financially strong, but most manufacturers are not."
TAL's apparel division employs more than 20,000 workers across its factories in Vietnam, China, Thailand and Ethiopia, and before the global pandemic hit had an annual production capacity of 55m pieces of clothing.
Steps taken to cushion the blow have included a 20% cut to capacity and headcount, including the permanent closure of its Malaysian plants after 40 years in the country, with the loss of some 5,000 jobs.
The company also started making face masks, initially to protect its own employees when these items were in short supply, but also to provide a more sustainable alternative to the billion masks that Lee estimates are used and discarded across Asia every single day.
Demand from retail customers who wanted the masks for their employees, store associates or to sell to their customers online helped lift shipments to over 50 million masks to customers around the world by June, including the US government and a subsidiary of Berkshire Hathaway.
Based on such success with its initial foray into face masks, the company then turned to its garment engineering capabilities to redefine the category for consumers.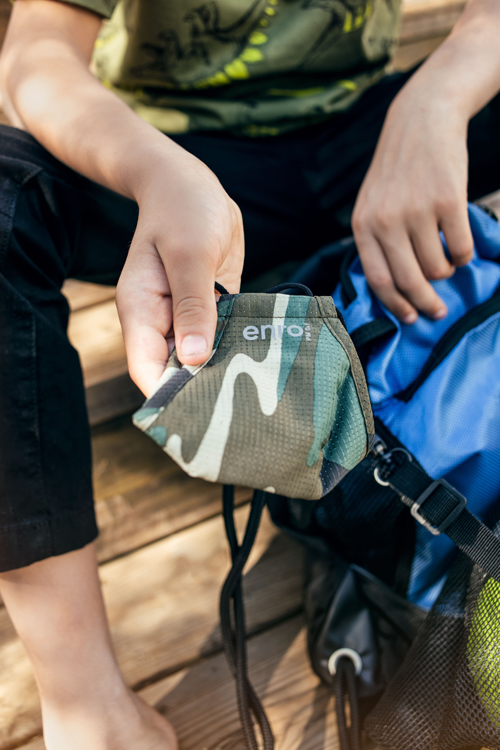 3D engineering
TAL has built its reputation on adding value to the way clothing looks, feels and performs, with numerous patents to its name covering manufacturing processes such as pucker-free and wrinkle-free finishes, advanced water and stain repellency, and moisture management.
Not surprisingly, this same approach guided the development of its brand new washable, reusable mask with protective filter.
"We're engineers, we were moving into an area we've never been before, so we started getting scientific," Lee explains.
Such was its attention to detail that the company even invested in its own testing equipment to provide data on filtration efficiency and breathability. "We bought our own because we wanted to know how every change affects the mask.
"We really went into every single detail to produce a mask that we believe is more comfortable and much more sustainable, offers a higher level of protection, and is durable."
TAL's research found that a 0.1 or 0.3 micron filter was necessary to block the virus, yet most reusable masks only have a 2.5 micron filter since they are designed to act as a barrier to pollution.
Likewise, most filters disintegrate after two or three washes. "So we came up with ways to reinforce the filter. The problem with this is that the more protection you have, the less breathable it becomes. We had to find a balance between protection and breathability."
The result is the reusable 'Tech 3D Mask' with an integrated filter that has an initial Bacterial Filtration Efficiency (BFE) of at least 99% and Particle Filtration Efficiency (PFE) of at least 95%. What's more, it can be machine washed and tumble dried 100 times (and more if hand washed) with only a minimal drop in functionality.
It also has DuPont's Silvadur antimicrobial finish on the inner and outer layers to inhibit growth of microorganisms; and a water repellent application on the outer layer to block respiratory droplets emitted by other people when they breathe, talk and cough.
Comfort was another consideration. "Most masks are one size; when you start speaking they slip down your nose, they stick to your mouth, if you wear glasses they fog up."
Again calling on its clothing expertise, the company turned to 3D modelling to figure out the best shape and fit – and utilised its sewing skills to craft a mask that's curved to fit the contours of the face.
The six sizes offered "have been engineered in our Hong Kong R&D Centre using 3D CAD and face scanning technology to fit 100% of the population above four years of age."
Features include a nose bridge, adjustable elastic loops to ensure the most comfortable fit, and at less than 10 grams it's also "super lightweight" with a high level of breathability.
While it's a consumer mask, not a medical grade mask, it still offers a higher level of protection than most other products on the market, Lee explains.
And of course there's the sustainability aspect. TAL estimates 17,000 tonnes of waste from disposable masks have already headed to landfill in Hong Kong, and that 62,000 tonnes will be generated in the UK within one year of the virus erupting. Using its washable mask saves 347 disposable masks from landfill in a year per person.
The next challenge is to make the masks more attractive and an accessory that's fun to wear – with the latest iterations including a range of different print designs, including camouflage and a knit-like effect.
Other improvements in the pipeline include greater durability to withstand more washes, as well as a mask that's made from100% recycled material. The masks will be launched under the Enro brand in time for Thanksgiving, with worldwide shipping.
"We have never launched a product from scratch in such a short time, and while we were slow to get started, we ended up doing something much better. I don't think Covid is ever going to go away permanently, so people are going to continue to wear masks and we're going to continue to offer them as part of our line."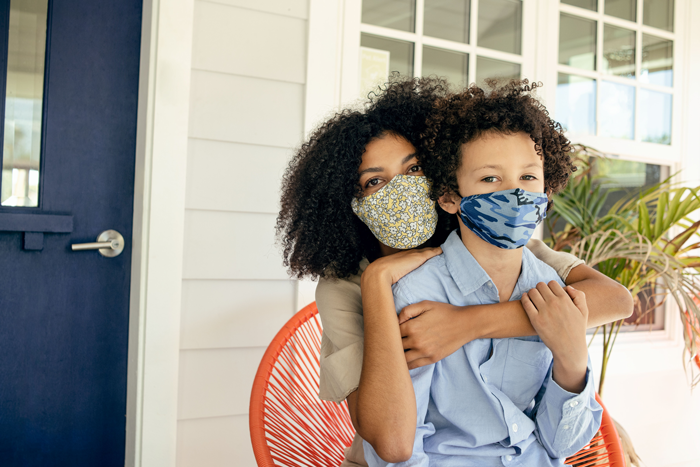 Tough times
The face mask project has been a bright spot in an otherwise devastating year.
Lee says he planned for the worst case scenario when the virus began to impact retail customers in March, thus avoiding multiple rounds of layoffs and closures.
"Our customers told us they would be down 15% in the year; I told my team to plan for 50% down from March to December. Based on that we decided we had to cut at least 20% of our capacity immediately...permanently, because I don't think it's going to come back any time soon.
"I've seen two very different types of companies during this crisis. From day one, most planned for what they think's going to happen. And what they think's going to happen isn't the worst case.
"The companies that were really smart at the beginning asked how low do my sales have to get before I'm bankrupt? What's my bottom line? Then you can plan accordingly."
As for when business might recover? "My forecast back in March when all this started was April next year [2021]. My new forecast is don't expect anything to get back to normal before 2022. So 2021 we're planning to be just as bad as this year in terms of volume."
While its formal wear sales have tanked thanks to the pandemic, TAL has spent the past couple of years broadening its line-up into multiple product categories. With around one-third of its annual production capacity now consisting of items like chinos, pants and polo knits, the move has proved fortuitous, with these items less hard-hit as consumers seek more relaxed and comfortable clothing.
"We're definitely trying to do a lot more casual. People are starting to recognise that we can do more than formal. It takes time, especially when you've built a brand around a certain aura, but we're on the right track, so I'm happy with that."
The apparel maker has also picked up orders from more vulnerable competitors, "because the brands have seen that we're very financially stable, we're not going to go out of business."
Whether Lee wants to count some brands and retailers as customers is another matter.
"You see the true colours of everyone when there's a crisis. Some customers have been very good and very understanding, they explained the situation, we worked with them on payment terms, and really worked as partners.
"We also had customers who refused to take finished goods, or pay for it. So we've cut them out. I've told my team not to give me a single PO from these customers in the future, even if they're healthy.
"A few customers surprised me, who we worked with for a while, and we had to walk away from them because they did not show themselves as partners in a time of crisis."
Create sourcing plans that work
Find new apparel sourcing destinations, assess trade flows and manage tariffs. All in one place.
Oops! This article is copy protected.
Why can't I copy the text on this page?
The ability to copy articles is specially reserved for people who are part of a group membership.
How do I become a group member?
To find out how you and your team can copy and share articles and save money as part of a group membership call Sean Clinton on
+44 (0)1527 573 736 or complete this form..