Ten retail trends to watch for in 2017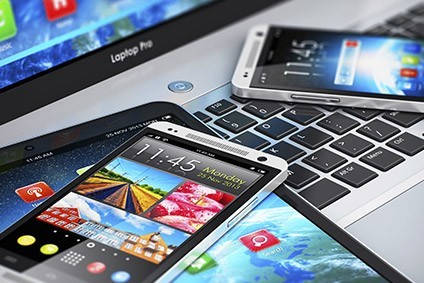 More intelligent technology for retail will be a key trend in 2017
The rise of e-commerce, the adoption of increasingly intelligent technology, faster delivery and the need for better supply chain visibility will all likely dominate the retail industry through 2017. Fung Global Retail & Technology offers some retail trends to watch out for in the year ahead.
The path to consumers will be more direct in 2017
The rise of e-commerce over the last ten years or so has forced retailers to adapt to the changes demanded by consumers. E-commerce growth continues to accelerate and outpace growth in the brick-and-mortar channel, and online sales accounted for almost 20% of total US sales this holiday season, based on preliminary estimates.
One way brands can disrupt the more traditional wholesale channel without taking on the significant real estate risk that comes with opening their own stores is to open pop-up stores. With pop-ups, brands have complete creative control of the brand experience and how their messaging is communicated to consumers. They can tell the story they want to tell and explain in their own voice what the brand stands for.
Another way for brands to directly reach consumers is through social media. Instagram and Pinterest, for example, both now offer a commerce tool. In addition to allowing users to shop via its platform, Instagram allows brands to directly share their brand story and messaging with users. This way of shopping is set to become more mainstream in 2017.
Retail store consolidation and bankruptcy
The US is over-malled and over-stored. Department stores have traditionally served as mall anchors, but they have been challenged on a number of fronts: mall operators have closed some malls and changed others into A malls, e-commerce has seen rapid growth, fast-fashion retailers and outlet stores have provided much competition, and smaller store formats have lured shoppers away from bigger stores.
Retailers, particularly department store and specialty store operators, are likely to close more stores in 2017 than they have in the past, the researchers say, and the bulk of the closures will be mall locations. They predict there could be several hundred announced department store closures in 2017, and that a number of retailers could file for bankruptcy, which would result in even more store closures. "We believe most of the department stores as well as Banana Republic and Gap will continue to close less profitable locations. Gap Inc could reduce its store footprint by another 5%, closing approximately 170 Gap and Banana Republic stores. Macy's will also likely continue to close stores, reducing their fleet by approximately 10%."
Increased competition in apparel
The level of competition in the US apparel segment will likely intensify in 2017 due to new entrants and greater competition from existing players. Brands and department stores are expected to feel intensified competition due to Amazon's increased focus on the category. Department stores have clearly seen negative momentum in 2016 and that is set to continue in 2017. "We believe Amazon will continue to increase its apparel market share thanks to consumers' increasing comfort with purchasing online, the convenience Amazon offers, and the value of its private-label offerings." Euromonitor International and Forrester Research expect Amazon to triple its share of the US apparel market over the next five years.
Rising labour costs are incentivising retailers to decrease costs and boost productivity through greater investment in innovative technologies such as robotics, automation and artificial intelligence. In 2017, more self-checkouts, self-scanning, chatbots, and robotic customer service assistants and warehouse systems are likely. Amazon will continue to lead the pack in terms of technological innovation.
Digitalisation, a term that has been around for more than 20 years, is still gradually transforming the structure of supply chain management. As of today, there are still companies using hybrid supply chain management – that is, half digital and half analogue – and most people believe such companies will either fully adopt digital or go the way of the dinosaurs when it comes to supply chain management.
As 2017 is expected to bring a more uncertain global trade environment, retailers are expected to explore ways to create speed and agility in their supply chains, for which supply chain visibility is key. Companies are also set to explore alternative sourcing strategies such as local to local, and supply chain technologies such as RFID and blockchains.
Augmented reality (AR) is a technology that augments or enhances the appearance of the outside world with computer-generated graphics. The technology has passed an inflection point, and is now seeing increasing application in fashion. CB Insights estimates global venture capital funding for virtual reality and AR is on track to reach $2.6bn in 2016, up from $703m in 2015.
The accelerated development of AR applications in retail will drive continued e-commerce penetration and reduced return rates for retailers. However, while smart mirrors and virtual try-on beauty apps have offered novelty for shoppers, a breakthrough technology that can replicate a realistic try-on experience has yet to be seen, the analysts say. Neiman Marcus debuted magic mirrors in its fashion department in 2014, and has expanded their use to the sunglasses and beauty departments at 20 of its store locations. Retailer Rebecca Minkoff and others, meanwhile, have piloted smart fitting rooms where customers can virtually try on outfits.
Commercial drones are also become increasingly common in the US: the Federal Aviation Administration (FAA) expects that more than 2.5m drones will be shipped for commercial use in 2017. Companies such as Amazon, Walmart and Google have been investing in their drone-delivery programmes in the US and Europe, while drone startups raised over $450m in funding in 2016.
During Singles' day 2016, JD.com deployed 1,000 drones on over ten routes to offer last-mile delivery in rural areas, while the drone-delivery programme under Amazon Primer Air is designed to deliver packages of up to five pounds to customers within 30 minutes using a drone.
Despite these success cases, the main challenge for drone-delivery adoption is regulation. In the US, the Federal Aviation Administration relaxed restrictions on the commercial use of drones in the summer of 2016, but it did not go as far as enabling drone-delivery services at large. China, on the other hand, offers an environment that is relatively less regulated, and the government has given explicit permission to JD to deploy drone delivery. "This is why we believe 2017 will mark the beginning of drone-delivery adoption, with China leading the way."
Battle of the marketplace
Online marketplaces from names such as Amazon and Walmart are carving greater share of e-commerce sales in Western markets, including the US and Europe. These regions are following in the footsteps of China and India, where marketplace sites such as Tmall, JD.com and Flipkart have long dominated online retailing.
Marketplaces are purely platform providers. They enable other companies to sell goods or services, but do not provide anything tangible themselves. "In 2017, we expect competition among marketplaces to intensify further as the major ones gain share of consumers' online spending. We expect major retail names to continue their push into the marketplace format in 2017. Amazon will become a majority marketplace by number of units sold and will pull further ahead of eBay in terms of marketplace sales. We also expect to see marketplace providers enhancing their services, such as in fulfilment, in order to make themselves attractive to both buyers and sellers. Marketplace growth will pressure more brands and retailers to establish a presence on these sites."
H&M, Primark and Zara are expected to remain among the fastest-growing names in mass-market apparel retail in 2017. High-growth online names such as Boohoo.com will be among this group, too.
Multi-brand apparel retailing is far from dead. However, future growth appears to lie in the off-price and e-commerce channels, and both exert a depressing force on price and, so, on margins. In 2017, "we expect monobrand retailers to further grow their share in store-based, mass-market fashion. This will spur additional efforts among multi-brand competitors to adjust their offerings and thereby narrow the performance gap."
Digital tools to improve customer service
Mobile technology has changed the way consumers interact with brands and consequently, retailers and retail companies have had to invest in digital and omnichannel capabilities to react to the changing consumer behaviour. However, one area that has lagged behind this digital transformation is the management of store associates, who, in many cases, are still bound to using outdated legacy systems and infrastructure. "We are seeing more retailers moving in the direction of empowering their store associates with mobile solutions, and believe the trend will pick up significantly in 2017. We expect more retailers to deploy solutions from technology providers such as Tulip Retail and Mad Mobile in 2017, while enterprise messaging tools such as Brand Messenger will also gain traction."
Create sourcing plans that work
Find new apparel sourcing destinations, assess trade flows and manage tariffs. All in one place.
Oops! This article is copy protected.
Why can't I copy the text on this page?
The ability to copy articles is specially reserved for people who are part of a group membership.
How do I become a group member?
To find out how you and your team can copy and share articles and save money as part of a group membership call Sean Clinton on
+44 (0)1527 573 736 or complete this form..