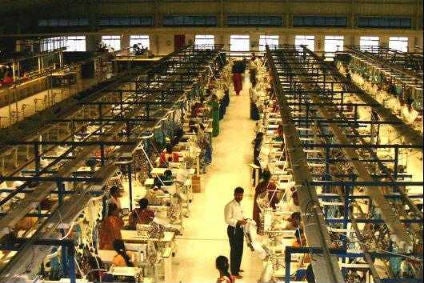 The global fashion industry is on track for continued growth in 2018, according to a new study, with emerging markets set to overtake the west, leading to stronger polarisation between winners and losers. A new report offers the ten trends set to shape the industry during the course of the year.
According to 'The State of Fashion 2018' report, average revenues for the global fashion industry are expected to rise between 3.5% and 4.5% in the coming year to US$2.5trn. This is more than the 2.5% to 3.5% growth projected for 2017 and more than triple the growth in 2016 – but still below the long-term average of 5.5%. The industry's profit margin (before taxes) is projected to hold steady at 10%.
Slower growth in mature markets
But the rebound is not being felt evenly across the globe. In fact, 2017 signals the end of an era, says the report from Business of Fashion (BoF) and McKinsey & Company, as the West will no longer be the global stronghold for fashion sales.
This renewed growth will mainly be driven by emerging markets such as Asia, Africa, Latin America, as well as those in Europe. BoF and McKinsey projections show the emerging markets in Asia (India, Vietnam, China, etc.) achieving revenue growth of 6.5% to 7.5% in 2018, with their European counterparts (Romania, Russia, Turkey, etc.) slightly behind at between 5.5% and 6.5%. By way of contrast, growth in mature markets – North America and Europe – is to be much slower, at only 1% to 3%.
Stronger polarisation between winners and losers
And the performance gap between frontrunners and laggards continues to widen. From 2005 to 2015 the top 20% of fashion companies contributed 100% of the economic profit, while in 2016 the top 20% contribution had increased to 144%.
"The best companies grow faster and more profitably. That is a massive contrast to the vast but basically unprofitable middle section of the industry and the poorly performing bottom fifth that is actually destroying value. The fashion industry will always be an industry where 'The winner takes it all'", says Achim Berg, senior partner at McKinsey and expert in the fashion and luxury goods industry.
The challenges of operating in a fundamentally changing industry and an unpredictable macroeconomic environment has led fashion players to "toughen up", according to the report. "Industry players are coming to accept unpredictability as the new normal, and fashion executives will respond by focusing their energy on improving what is within their control."
As a result, BoF and McKinsey & Company expects to see several themes emerge as defining features of 2018.
Key trends for 2018
These ten trends will have a "major impact" on the fashion business in the coming year. Some will be triggered by global economic developments, including Asia's now pioneering role in technological innovation.
Asian countries have long since overtaken western markets on this particular playing field, with more than half of global online sales and two-thirds of e-commerce unicorns valued at more than $1bn dollars, originate from Asia.
Other trends will be shaped by consumers. These include the market dominance of online platforms, which conventional retailers are no longer able to outrun.
Berg adds: "Both brand name manufacturers and fashion retailers have stopped asking whether they can work with the online platforms, now they are figuring out how those partnerships should look."
According to the report, one-third of the fashion managers surveyed believe that the growing dominance of online platforms will be one of the defining consumer trends in the fashion industry next year.
Meanwhile, a third set of trends relate to the fashion system itself, including the growing importance of sustainability and the benefits of artificial intelligence in the value chain as a whole. "Fashion is still lagging behind other industries when it comes to using artificial intelligence," says Berg. "It has acknowledged the significance of AI, however. 20% of the fashion executives surveyed believe that artificial intelligence will be important in future as a means of reinventing design, merchandising, and marketing."
According to the report, the top ten trends are:
Predictably unpredictable – Geopolitical turmoil, economic uncertainty and unpredictability are the new normal.
Globalisation reboot – Despite the rise of nationalism, isolationist rhetoric and reshoring, globalisation will not stall.
Asian trailblazers – Asian players will assert their power and leadership even more through pioneering innovations and globalscale investment and expansion.
Getting personal – Personalisation and curation will become more important to the customer.
Platforms first – The question for fashion brands is no longer "if" but "how" to collaborate with big online platforms.
Mobile obsessed – As consumers' obsession with mobile grows, the end-to-end transaction will also move to mobile.
AI gets real – Leading innovators will reveal the possibilities of artificial intelligence across all parts of the fashion value chain.
Sustainability credibility – Sustainability will evolve to be an integral part of the planning system where circular economy principles are embedded throughout the value chain.
Off-price deception – Off-price sector growth continues to be driven by the notion that it provides a solution to challenges like excess stock and slow growth.
Startup thinking – Due to an urgent and intense need for innovation across the industry, a growing number of fashion companies will aim to emulate the qualities of startups.