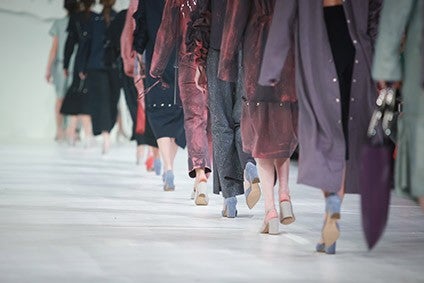 With a focus on selling large quantities of clothing at cheap prices, the fast fashion business model hides human and environmental health risks throughout the lifecycle of each garment – creating an environmental and social justice crisis, according to an expert on environmental health.
The study into 'The global environmental injustice of fast fashion,' carried out by researchers at Washington University in St Louis, assesses the supply chain for inexpensively made clothing, and suggests potential fixes for the problems.
"From the growth of water-intensive cotton, to the release of untreated dyes into local water sources, to worker's low wages and poor working conditions, the environmental and social costs involved in textile manufacturing are widespread," explains Christine Ekenga, assistant professor at the Brown School and co-author of the paper.
She adds: "This is a massive problem. The disproportionate environmental and social impacts of fast fashion warrant its classification as an issue of global environmental injustice."
The report notes that negative consequences occur at each step of the fast-fashion supply chain.
1: Production The problem starts at the beginning of the textile supply chain: production – the process by which both natural and synthetic fibres are made. Polyester, a synthetic textile, is derived from oil while cotton [non-organic] requires vast amounts of water and pesticides to grow. Additionally, dyeing of textiles results in hazards, too, as untreated wastewater from dyes are often discharged into local water systems, releasing heavy metals and other toxicants that can adversely impact the health of animals and people.
2: Manufacture The next step in the global textile supply chain: manufacturing, employs 40m workers globally. Low-Middle Income Countries (LMIC) produce 90% of the world's clothing. Occupational and safety standards in these LMICs are often not enforced due to poor political infrastructure and organisational management, the research claims. The result is a myriad of occupational hazards including respiratory hazards due to poor ventilation such as cotton dust and synthetic air particulates, and musculoskeletal hazards from repetitive motion tasks. LMICs reported health outcomes including lung disease and cancer, damage to endocrine function, adverse reproductive and foetal outcomes, accidental injuries, overuse injuries and death. Periodic reports of international disasters, such as the 2013 Rana Plaza factory collapse which killed 1134 Bangladeshi workers, are stark reminders of the health hazards faced by garment workers.
3: Consumer Environmental injustices continue long after the garment is sold, researchers say. The fast fashion model encourages consumers to view clothing as disposable. In fact, the average American throws away around 80 pounds of clothing and textiles annually, occupying nearly 5% of landfill space. Approximately 500,000 tons of used clothing is exported abroad from the US each year, the majority ending up in LMICs. In 2015, the United States exported more than $700m worth of used clothing. Second-hand clothing not sold in the United States market is compressed into 1000-pound bales and exported overseas to be "graded" (sorted, categorised and re-baled) by low-wage workers in LMICs and sold in second-hand markets. Clothing not sold in markets becomes solid waste, clogging rivers, greenways, and parks, and creating the potential for additional environmental health hazards in LMICs lacking robust municipal waste systems.
The Fixes
Well there's not one per se; it's more a team effort that that involves several factors such as innovations in textile development, corporate sustainability, trade policy, and consumer habits.
1: Sustainable fibres Across the board, natural cellulosic and protein fibres are thought to be better for the environment and for human health. Fibres such as lyocell, made from the cellulose of bamboo, are produced in a closed loop production cycle in which 99% of the chemicals used to develop fabric fibres are recycled. The use of sustainable fibres will be key to minimising the environmental impact of textile production.
2: Corporate sustainability and trade policy Industry-wide adoption of internationally recognised certification criteria should be adopted to encourage eco-friendly practices that promote health and safety across the supply chain. High-income countries can promote occupational safety and environmental health through trade policy and regulations. Although occupational and environmental regulations are often only enforceable within a country's borders, there are several ways in which policymakers can mitigate the global environmental health hazards associated with fast fashion. These might include import taxes for garments and textiles or place caps on annual weight or quantities imported from LMICs. At the other end of the clothing lifecycle, some LMICs have begun to regulate the import of used clothing.
3: Consumer Consumers in high-income countries have a role to play in supporting companies and practices that minimise their negative impact on humans and the environment. While certifications attempt to raise industry standards, consumers must be aware of greenwashing and be critical in assessing which companies actually ensure a high level of standards versus those that make broad, sweeping claims about their social and sustainable practices. The age-old adage "less is more" must be adopted by consumers if environmental justice issues in the fashion industry are to be addressed. Consumers can do their part to promote global environmental justice by buying high-quality clothing that lasts longer, shopping at second-hand stores, repairing clothing they already own, and purchasing from retailers with transparent supply chains.