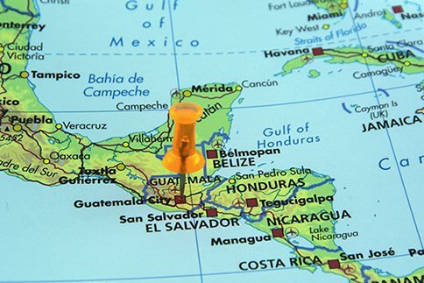 Nearly 50,000 in El Salvador, 26,000 in Honduras and 6,000 in Nicaragua: that's how many workers Central American garment factories are laying off with no paycheck, trade union officials say. They are stepping up calls for governments and fashion brands to help compensate and provide a livelihood for impoverished sewers until the pandemic recedes.
"We have the worst situation in Central America," charges Marta Saldana, secretary general of Salvadoran independent trade union federation FEASIES, which represents maquila and domestic workers. "We are getting calls for help every day, from people who don't have food; these are families, single mothers with two to three children to feed so it's very difficult."
Saldana says FEASIES will present San Salvador with a new aid proposal on Monday (11 May) but has little hope anything will be done. She adds that textile trade association Camtex (Cámara de la Industria Textil y de la Confección de El Salvador – the Chamber of Textile Industry, Clothing and Free Zones of El Salvador) has offered no help, while it has been difficult to get President Nayib Bukele's administration to listen to workers' pleas. While Bukele offered impoverished citizens $300 in aid when Covid-19 hit the country two months ago, garment workers did not qualify for the assistance.
Top manufacturers back workers
Not everyone is without help, however. Of the 80,000 workers laid off, 23,000 are receiving 65% of their wages from top manufacturers such as Gildan Activewear and Fruit of the Loom, according to Saldana. Another 10,000 operators are getting 30% to 50% of their salaries from the likes of Impression Apparel and Tegra-owned Decotex, she adds. All of this help will only be available until El Salvador's quarantine ends 21 May, although it may be extended.
In Honduras, 66,000 sewers have been idled from 90 to 120 days, say trade union officials. Tegucicalpa has introduced the Ley del Alivio, legislation demanding maquila owners hand workers $250 or HNL6,000 monthly. $100 will come from employers and $150 from the government, but not all employers have backed the move, which has so far been mostly supported by Hanes, Gildan, Fruit of the Loom and VF Corp, says Stephen Wishart, head of the Central American chapter at US trade union AFL-CIO.
"The majority of workers should be covered," Wishart says, adding that workers' reps are asking brands to step up their portion so that labourers get $350 in monthly wages while factories lay deserted for up to four months. "Between, Gildan, Hanes, Fruit of the Loom and VF Corp, they are covering over 40,000."
26,000 go in Honduras
That would still leave 26,000 operators on the streets in the Western Hemisphere's poorest nation after Haiti and Nicaragua, and home to most of the migrants targeting the US.
Wishart says Nicaragua has idled around 35,000 workers, though 74,000 are still employed at maquilas manufacturing for online retail giant Amazon or Wal-Mart, whose discount business has benefited from nervous consumers in the pandemic, meaning its orders have not declined significantly. Other workers are also making masks and PPE, in common with Guatemalan mills, for the US and local governments, helping lessen some of the pain from cancelled clothing orders.
Of the 35,000 operators at home, over 28,000 are receiving 50% of their monthly wages while nearly 6,000 were only handed six days of pay, especially those working for small firms or subcontractors, according to Wishart.
Guatemala, which makes Central America's most expensive garments, has continued to produce apparel at reduced capacity, mainly because the likes of Amazon and Wal-Mart still outsource production there. About 10 factories are starting to issue pink slips, however, as orders start dwindling. While the government has set up a fund to help idled workers in multiple industries, most of the funds have yet to arrive to the 90,000 affected workers, according to Wishart.
Tarnished labour rights
The Covid-19 crisis, however, has put around 60,000 apparel jobs on a lose thread in Guatemala, Alejandro Ceballos, president of apparel and textile industry association Vestex (Asociación de la industria del Vestuario y Textiles) said recently, amid concerns that half of Latin America's apparel exports will be wiped out this year.
Wishart says the country continues to prevent workers from unionising, despite AFL-CIO lawsuits and other international calls for it to boost workers' rights.
"It's still pretty bad," adds Wishart. "Only two factories have proper representation. Guatemala is the worst of the Central American countries; there is no real enforcement of labour law and it's hard for workers to organise a union. They try and try, but they constantly get destroyed."
While Asian workers would appear to bear the brunt of global apparel order cancellations – with thousands losing their jobs in Bangladesh, China, India or Vietnam without pay – Wishart says Central America has fared better with most customers following through with completing and paying for orders in place.
Workers' livelihoods
Yet as many countries in the isthmus enter recession, the future livelihoods of these workers are in jeopardy, prompting activists to demand brands help provide for their families until better times emerge.
The regional coordinator of maquila unions in Central America, of which AFL-CIO is a member, is putting together a strategy to pressure clothiers to do this. "We are preparing a proposal and trying to engage brands on this issue," says Wishart, adding that the team is "looking for a list of problematic companies that need to be targeted or engaged in some issues."
Unlike the US, Central American workers lack unemployment benefits. "One thing I would like to see is for countries to establish unemployment insurance and for the brands to help support this," Wishart concludes.