Unlocking the garment export potential of India and Bangladesh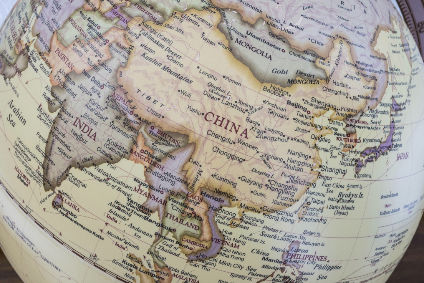 "In bad times your exports might be falling, but perhaps the rate of decline for you is less than it is for other people"
It's easy to blame the coronavirus or recession for some of the problems facing the garment export industry. But what if the issues are more deep-rooted? The real challenge is to separate out the noise and draw up practical strategies based on accurate information, garment industry specialist David Birnbaum explained on a recent webinar. Using Bangladesh and India as examples, he suggested solutions to help realise their potential.
"We all agree the garment industry faces very serious problems. We are living in a time when we have the coronavirus and a time when we are in a state of recession. The question is, what caused the problems?" asks global garment industry specialist David Birnbaum.
"There are people today who would say the problem is the coronavirus and the recession. However, there are other people who believe the real problem pre-dates that. If that's the case, when the virus comes to an end and the recession is over, we are still stuck with the problem. How can we tell one from the other?"
Speaking on a recent webinar organised by fashion technology specialist Tukatech on 'Cut the Noise – Devise a Comprehensive Integrated Strategy Based on Accurate Information,' he explained every problem has a solution. And, using Bangladesh and India as examples, he showed how to create practical strategies.
Before the pandemic and the recession, Bangladesh's garment exports were soaring – from US$14.8bn in 2010, to over $40.41bn by 2019. India was in a similar position, starting out with garment exports of $8.98bn, reaching $14.36bn last year.
But while the data appears to show that exports from both countries have been performing well, Birnbaum points out: "We live in a global industry. It doesn't matter how well you are doing, it matters how well you are doing compared to competitors everywhere."
He used market share as an example. "In bad times your exports might be falling, but perhaps the rate of decline for you is less than it is for other people. In which case, your market share has gone up. In good times, maybe you're exporting more but the market share is not going up. And that means your customers are taking business to your competitors.
"When you move into market share you can see the problem. To understand what is happening, you have to look at how it changes from year to year."
For example, Bangladesh's global market share in apparel exports reached 7.8% in 2016, but had fallen to 6.4% in 2018. India's change in market share declined over the same timeframe, from 3.5% to 3%.
Only Cambodia seems to be doing well, after its market share grew 2.1% in 2019 on the year prior – unlike India where declines continued, and in Bangladesh where it levelled off.
India – the Italy of Asia?
India has probably the best fashion and design knowledge in Asia, but faces serious problems, according to Birnbaum.
The south Asia country has the highest rate of worker attrition in the world – at around 12% a month – while many factories fail to follow existing labour regulations, he claims. "It's a fact. It has a low level of productivity, low trading, it has uneven quality, excessively long lead times."
Apparel is a seasonal industry: January to February service the spring season and are "reasonably good months; after that it falls down and moves up again in June, July, August, September and October, the heavyweight winter goods and the holiday goods" seasons.
But "India only has one season. It has a great January, February, March and then after that goes into a constant decline. How can an industry survive that fails to produce four season holiday merchandise? Why does it happen? This is the basis of the problem.
"As the orders fall, factories have to lay off the workers. They cannot invest in worker training. Without worker training, productivity remains low and the uneven quality and the excessively long lead times are an indication of the fundamental problem."
Among the world's leading garment exporters India has the lowest rate of fabric imports, at just 1.4% of global market share, he explains. Even those countries that have strong textile industries import more, including China at 7.3%, Vietnam at 14.%, and Italy at 3.2%.
"Why don't Indian factories import fabric? Because if they can't import fabric then they can't have a full season, and if they can't have a full season, industries will fail. If you look at a solution, the only possible solution is to encourage fabric imports," Birnbaum says.
The solution, he believes, is to roll back duty-free imports on all fabrics. This would result in immediate cost savings, moving from a one-seasonal industry to an all-year round industry: seasonal lay-offs would disappear, factories could follow existing labour regulations, they could do more worker training, and have greater productivity.
However, there are also hidden costs. Factories in India, for the most part, produce greige goods/raw fabrics. They must send these goods to local dye-houses, but "the results are often sub-standard, leaving the factory with no recourse." In many cases the factory is has no choice but to produce the garments knowing the quality may be unacceptable.
"This is why India has a reputation for being unreliable. At the same time, deliveries from the dyers and finishers are often late. Which gives rise to the dual delivery concept.
"The question is, will this hurt the textile industry? India is home to the world's third-largest textile exporting industry. After China and Italy they ship all over the world. They ship to countries where they are charged duty, and where they have to pay logistics costs, freight costs, and they ship successfully. If they can export successfully, they must be able to compete effectively in their own market where they have no import tariffs, no non-tariff barriers."
Birnbaum also warned of the danger of "captive customer syndrome," whereby local customers, unable to import goods, are forced to pay higher prices than foreign importers. Under WTO regulations, export prices cannot be lower than the local price for the same product.
"The solution is not to subsidise, not to lower ethical standards. A government must provide a level playing field. This garment industry should be one of the world's most successful. In a free market, India could become the Italy of Asia. It depends if the government wants to play the role."
Bangladesh – credibility and cost
Bangladesh also has some great assets: reliability, reasonable quality, and FOB (free on board) prices are among the very lowest in the world. And yet the country is facing an intractable problem – its industry is failing, according to Birnbaum.
"You ask Bangladesh what is the problem, and they tell you the customers will not pay a decent price. The Bangladesh export associations and members are correct. They have the lowest prices, and very often those prices are below cost.
"However, the problem is they are holding the picture upside down. The question is not why are customers paying Bangladesh factories so little? The real question is why are customers paying everybody else so much more?"
Bangladesh prices for men's cotton pants, men's cotton woven shirts, women's cotton pants (denim), and cotton T-shirts are the lowest in the world. Men's shorts and jeans are the third lowest, sweaters are the second lowest.
"You can't get any lower. You can't say there is a problem with cost; you are already charging the lowest price," Birnbaum says.
"Cost is what the supplier pays for the materials and labour. Price is what the customer is willing to pay. Price is about value and it's the value that the customer looks for in the product. No customer cares about the suppliers' costs. You pay for what you want.
"The customers pay Bangladesh less than its competitors because the customer believes that Bangladesh garments are worth less. Bangladesh is losing business because even though it has the lowest FOB prices in the world, customers will not believe the product is worth more. This is a terrible conclusion.
"The problem is not price, it's not quality or delivery. But unless the Bangladesh government and industry recognise the problem, the 6,000-plus factories and 4m workers may not survive."
What is the problem? The first, Birnbaum believes, is ethical. It is how Bangladesh's workers are treated – low wages, overtime, poor working conditions, unsafe factories. It is also about how Bangladesh factories deal with the environment, pollution and sustainability. Bangladesh says it has 33 sustainable factories; there are 6,000 factories in the country. The problem is, in today's consumer driven market, factories that fail to meet the standards of CSR will become outlaws."
The second problem, he says, is credibility.
"Even if the Bangladesh industry accepts the first problem and decides to make a concerted effort to solve the problem, creating a solution will require at least two years. It will take one year to devise a solution and one year to implement it, to the point where measurable results can be achieved.
"Given the current circumstances, few customers would be willing to continue the current level of business for two years while waiting for a solution because the industry lacks credibility."
What needs to happen, Birnbaum says, is first to accept the problem, and then bring in outsiders to solve the problem: Greenpeace and the International Trade Union Confederation (ITUC), for example.
"Six months to carry out a complete investigation, and six months to create and publish a viable strategy and then have a committee implement the strategy.
"Customers want to work with Bangladesh. Greenpeace, ITUC will give them a reason because they have credibility. This is the solution. The difficulty is that every strategy comes with a cost and, in the case of India and Bangladesh, the cost can be very high. I don't mean very high in terms of money but, given the problems facing India and Bangladesh, the strategic value of the solutions far exceeds the cost."
Staying on course
Ram Sareen, CEO of Tukatch, believes cost should not matter if there is a plan in place. "You have to stay on course. Both in India and Bangladesh I see everyone is trying to find a band-aid, a temporary solution. We have to find a permanent solution.
"Cost of labour is not a factor. Costs will continue to rise, it is a matter of time. If you do not make a change, when will you go out of business? There will be a time when you will close because the margin – with your cost going up with labour, versus the selling price demanded by the industry – will erode so quickly then you will have to close up.
"The only way you are going to do good is you look for the problems, you identify and you fix. You go with the low hanging fruit for faster, better results. India and Bangladesh have to start looking at what other countries are doing and stop comparing themselves. You have to look at whatever you have been dealt and how you can make the best of it. There are amazing opportunities in India."
To listen to the webinar replay, click on the following link: Cut the Noise – Devise a Comprehensive Integrated Strategy Based on Accurate Information.
Create sourcing plans that work
Find new apparel sourcing destinations, assess trade flows and manage tariffs. All in one place.
Oops! This article is copy protected.
Why can't I copy the text on this page?
The ability to copy articles is specially reserved for people who are part of a group membership.
How do I become a group member?
To find out how you and your team can copy and share articles and save money as part of a group membership call Sean Clinton on
+44 (0)1527 573 736 or complete this form..