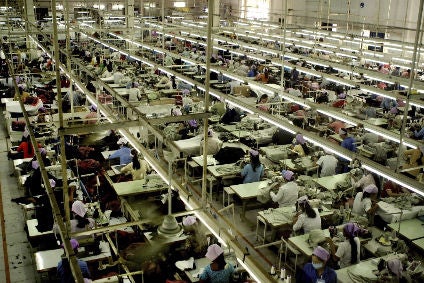 The responsible sourcing tactics popular in food and drug industries are permeating into other areas of retail, including fashion and apparel, leading to a more granular form of traceability throughout the supply chain.
Corporate social responsibility (CSR) was a topic on everyone's mind in 2017, with companies like Puma and Forever 21 experiencing backlash due to various crises around supply chain ethics. Consumers are increasingly demanding that sustainability and CSR become top priorities for organisations' supply chains.
Food and drug companies have been applauded in recent years for supply chain transparency – and in 2018, it's retail's turn.
Consumers will drive sustainability
Consumers don't just want to know which farm grew the carrot that ended up on their table, but also where the cotton came from that made their T-shirt. Consumers, especially those in the younger generations, are more socially conscious today than ever. In years past, consumers only cared about price and availability. Today, they are willing to spend more for products made by companies they see as socially and environmentally responsible.
This demand for knowledge is leading the industry towards an evolution in how brands label and actively market products, with an increased flow of information and transparency to demonstrate eco-friendliness and sustainable labour practices across the retail supply chain. As the sentiment grows among consumers, governments around the globe have also enacted standards to ensure safe and sustainable manufacturing practices.
A lack of oversight into suppliers and other partners can have serious consequences for retailers if found to be non-compliant, including fines and possibly more severe penalties
A lack of oversight into suppliers and other partners can have serious consequences for retailers if found to be non-compliant, including fines and possibly more severe penalties.
Unfortunately, very few organisations have the end-to-end visibility into their top tier suppliers that is required to adequately address consumer standards, and this lack of transparency poses very tangible risks. When a factory collapses, material harvesting leads to environmental damage, or workers vocalise mistreatment or abuse, brands are associated – whether or not they had a direct role in the incident. In this age of information, it is crucial for retailers to have visibility and traceability not only in their own supply chain, but in their suppliers' operations, as well. The question now is how do retailers achieve this level of traceability?
Digital technologies will improve transparency
The sheer size of the retail industry means it's nearly impossible for a retailer to know what is happening at every step of the supply chain. Compound the size issue with the fact that a retailer is likely sourcing products from hundreds of suppliers, who also source from hundreds of their own suppliers and so on, around the globe, and the complexity of ensuring continuous visibility is obvious.
Because there is no standard reporting procedure across industries or locations, some retailers and suppliers operate using outdated methods like email, spreadsheets and handwritten notes. Analysing these documents – which don't update in real time – complicates an already intricate process, slowing down product development and making visibility and traceability all but impossible.
With the increased demand for transparency from consumers, governments and other parties, retailers will be looking for ways to adapt their processes to ensure better traceability in 2018. Few have invested in the proper technology to do so, but that number will increase in the pursuit of collaboration and transparency in every step of the product journey.
Digital product lifecycle management platforms designed specifically for retail allow all members of the retail supply chain to communicate and collaborate instantly, from anywhere in the world, which means that issues relating to a brand's ecological or social impact can be mitigated more quickly, if not before they happen.
By adopting digital sourcing technology, retailers will begin working more like they live their lives as consumers: visually, collaboratively, and on-the-go. As collaboration increases across the supply chain, transparency, oversight and traceability also increase throughout every stage of the product lifecycle. Consumers are bringing greater awareness and concern for the environment and social issues into their purchasing decisions, and the brands who can share more information about their products sources will be rewarded.
Sue Welch is the founder and CEO of Bamboo Rose, a B2B digital marketplace powered by trade engines that allow members of the retail ecosystem to collaboratively discover, develop, and deliver products at consumer speed.