PSF 2015: Will China be a part of the TPP?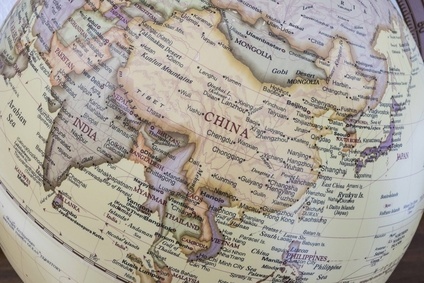 "It's hard to envision a TPP trade pact without China"
The multilateral Trans-Pacific Partnership (TPP) free trade pact has the potential to reshape the global apparel sourcing landscape, but after five years of talks it continues to face an uphill battle – and the role of China remains unclear.
While Mark Green, executive vice president for the global supply chain at PVH, told delegates at the recent Prime Source Forum in Hong Kong that he believes TPP will happen, William Marshall, a partner in the Hong Kong/China Taxation Practice Group at global law firm Baker & McKenzie, says it's hard to envision the regional trade pact without China.
The 12 member countries of the TPP – the US, Australia, Brunei Darussalam, Canada, Chile, Japan, Malaysia, Mexico, New Zealand, Peru, Singapore and Vietnam – between them represent about 40% of global GDP.
But the agreement is also significant for apparel since it involves the US – the single largest consumer of apparel globally – and Vietnam, the third largest emerging market apparel supplier after China and Bangladesh. Preferential access to the US apparel market will potentially give Vietnam an advantage over other Asian manufacturers.
"Vietnam has taken a leading role in ASEAN with respect to joining the TPP," Marshall says, but adds: "I think the TPP has an uphill battle. [According to] the details I've seen come out of the negotiating committees, the rules of origin are very much in heated debate between the negotiating partners."
That said: "If you'd asked me five months ago I'd have been much more pessimistic about the TPP because the US congress had not granted the fast track authority to Obama in order to negotiate the free trade agreement and get it through. But now with the more conservative Congress, these free trade agreements are much more likely to be well-received and potentially passed."
This trade promotion authority (TPA) is key to ratifying the deal, since it would allow the Obama administration to present a negotiated agreement to legislators, securing a straight yes-or-no vote without debate or amendments. Reports emerging at the beginning of April suggest Congress will pass it in the next month.
But much also hinges on the rules of origin (ROO) requirements - specifically, how much of the production process must take place in a TPP country to qualify for preferential access to the US market.
Flexible ROO requirements – for instance, a deal with "single transformation" requirements requiring only assembly of the final product to be done in a TPP country to qualify for preferential access to the US – would have an "immediate benefit" for Vietnam. In particular, it would allow Vietnam's apparel manufacturers the flexibility to purchase raw materials from a variety of sources – including China – and at the lowest cost.
Late last year China expressed an interest joining the TPP, and while Marshall concedes "China's intention to join came very late in the game," he also notes: "As a practical matter, I'm not sure there could be a regional free trade agreement with any credibility that does not include China; it's the world's biggest economy.
"I think China will be a part of the TPP. Just because of the late stage of their intention they may not be involved in the first tranche, the first round, but for sure they'll ultimately be a member of the TPP. As a practical matter I don't know how they could be excluded.
"Both the USTR (US Trade Representative) and the negotiating parties take an awful lot of input from private industry as to what's important, and I think that practical considerations will ultimately win the day."
Separately, the Regional Comprehensive Economic Partnership (RCEP) between the ten ASEAN members and China, India, Japan, South Korea, Australia and New Zealand is seen as a strong contender for TPP, with negotiations expected to conclude by the end of the year.
China has also become a leading advocate for the FTAAP or Free Trade Area of the Asia-Pacific, with a study into its feasibility launched in November by the 21-nation Asia-Pacific Economic Co-operation (APEC) forum.
""Up until late 2014 most of us would have put our money on the RCEP horse, but potentially now, with the Republican Congress, I would put it at 50:50 [RCEP:TPP]. [But TPP is] unlikely to be implemented this year," Marshall says.
Green, meanwhile, notes that "we do believe [TPP] will happen, but it will be a longer term opportunity. We believe that a lot of Chinese mills will come into Vietnam and issues such as yarn forward and short supply will probably be academic.
"However, Vietnam is a small place and with every single one of the Chinese mills having a plan to go to Vietnam it becomes a little scary; it'll push the prices up."
Create sourcing plans that work
Find new apparel sourcing destinations, assess trade flows and manage tariffs. All in one place.
Oops! This article is copy protected.
Why can't I copy the text on this page?
The ability to copy articles is specially reserved for people who are part of a group membership.
How do I become a group member?
To find out how you and your team can copy and share articles and save money as part of a group membership call Sean Clinton on
+44 (0)1527 573 736 or complete this form..