just-style authors and correspondents
AZM Anas
Articles by AZM Anas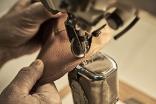 Bangladesh footwear industry raises minimum wage rate 25 September 2020
The Bangladesh leather and footwear sector says it can afford to pay new minimum wages for the leather sector, with the industry association being upbeat about implementing the new system and remaining "compliant."
---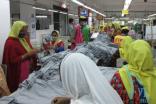 Bangladesh exporters looking east as western alliances sour 3 September 2020
Bangladesh's apparel exporters are contemplating diversifying their past tight focus on western markets to include buyers in Southeast Asia as they emerge from the Covid-19 crisis. 
---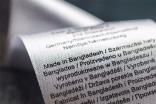 Bangladesh seeks EU help to curb garment order cancellations 18 May 2020
The Bangladesh government has taken the unusual step of asking the European Parliament to use its influence to try to persuade European clothing brands to be more sensitive about the impact of cancelling orders with Bangladesh-based suppliers during the Covid-19 crisis.
---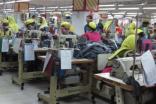 Bangladesh factories told to operate despite lockdown 27 March 2020
Bangladesh has ordered thousands of clothing factories to continue production throughout a 10-day countrywide lockdown in force since Thursday (26 March) aimed at slowing the spread of new coronavirus that causes Covid-19.
---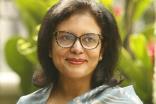 Bangladesh garment group's new boss has big agenda – Interview 30 August 2019
Months after taking the reins as president of the Bangladesh Garment Manufacturers and Exporters Association (BGMEA), businesswoman Dr Rubana Huq tells just-style of her priorities for the next two years – from factory safety, to exploring new markets, increasing sustainability, and promoting innovation in the world's second largest clothing exporter.
---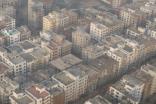 New Bangladesh guidelines on garment subcontracting 19 July 2019
A new guideline aimed at stemming unauthorised subcontracting in Bangladesh's textile and clothing sector will help control its "unplanned" expansion – but at a risk of increased costs and lost jobs, industry owners warn.
---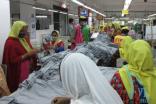 Bangladesh gas price hike sparks fear among manufacturers 16 July 2019
A swingeing 32.8% hike in the average price of natural gas in Bangladesh from 1 July has stoked anger among clothing and textile manufacturers, producers and trade unions, raising concern it could damage the competitiveness of their US$34bn industry. 
---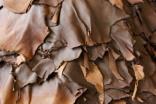 Bangladesh leather sector lags on health and safety 19 June 2019
With decent working conditions eluding Bangladesh's booming leather industry, an advocacy group has suggested forming a tripartite body involving the government, manufacturers and unions to help improve the sector's health and environmental safety standards.
---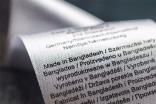 Green factories help Bangladesh get an edge over rivals 11 March 2019
The Rana Plaza tragedy pushed Bangladesh's US$30bn clothing industry into making health and safety improvements to reassure brands they would not be tarnished by similar disasters – and now the industry is going a step further by seeking to establish a reputation for environmental excellence.
---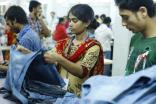 Bangladesh RMG workers reject latest wage proposal 19 July 2018
Bangladesh's garment owners and trade unions are far apart in the fraught ongoing minimum wage negotiations, proposing pay floors that are widely divergent.
---