just-style authors and correspondents
Beth Wright
Biography
In her role as news editor at just-style, Beth Wright oversees the site's daily news feed, researching and writing news and analyses, tracking down exclusive stories, and interviewing industry executives for their insight into the key stories.
With an English degree from the University of Leeds and NCTJ Diploma, Beth honed her journalism skills at a local newspaper.
Articles by Beth Wright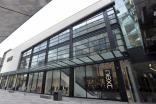 Next ups FY profit outlook by GBP65m on Q3 sales beat 28 October 2020
UK clothing and homeware retailer Next Plc has raised its full-year profit guidance after posting better than expected full-price sales for the third quarter. 
---
Shoe Zone warns on store closures 28 October 2020
Shoe Zone has warned it may be forced to close up to 20% of its store estate in the next 18-24 months should the "antiquated" UK business rates system return in April next year.
---
Asia Pacific Rayon adds biodiversity to blockchain tool 28 October 2020
Asia Pacific Rayon (APR), a vertically integrated producer of viscose rayon, has updated its Follow Our Fibre blockchain solution to include information of its suppliers' conservation and biodiversity efforts.
---
Levi Strauss promotes O'Neill to COO in leadership reshuffle 28 October 2020
Denim giant Levi Strauss & Co has named Liz O'Neill COO in a senior leadership reshuffle designed to position the company for the future and help drive plans to elevate the Levi's brand and accelerate the digital transformation of its business. 
---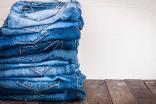 Jeans Redesign movement gathers momentum 28 October 2020
The first jeans created using circular economy guidelines developed by the Ellen MacArthur Foundation have launched, with Boyish, H&M, seventy + mochi, Triarchy, and Weekday leading the charge.
---
YKK USA sets up Solutions Group consultancy unit 28 October 2020
Fastener business YKK (USA) has launched a new Solutions Group consultancy arm to help companies on new product development, manufacturing process improvement, custom machinery and assembly.
---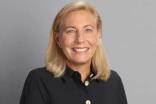 Tapestry interim boss Crevoiserat named CEO 27 October 2020
New York-based apparel and accessories firm Tapestry has appointed interim CEO Joanne Crevoiserat to the role on a permanent basis.
---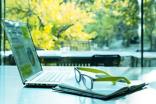 Higg Co, Open Apparel Registry partner to improve facility data 27 October 2020
Technology company Higg Co has partnered with the Open Apparel Registry (OAR) in a move aimed at streamlining facility data records for the apparel industry.
---
Quiz moves to boost supply chain visibility amid FY loss 27 October 2020
Quiz says its board has taken a number of actions to strengthen its systems and processes to increase supply chain visibility following a review into one of its Leicester-based suppliers earlier this year.
---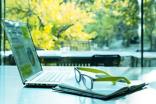 Brands are already sitting on their next supply chain 26 October 2020
A four-year study has found 82% of what is considered apparel and textile waste can actually be renewed and resold, effectively meaning brands are sitting on their next supply chain.
---