just-style authors and correspondents
Beth Wright
Biography
In her role as news editor at just-style, Beth Wright oversees the site's daily news feed, researching and writing news and analyses, tracking down exclusive stories, and interviewing industry executives for their insight into the key stories.
With an English degree from the University of Leeds and NCTJ Diploma, Beth honed her journalism skills at a local newspaper.
Articles by Beth Wright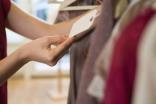 US clothing retailers see demand wane in April 14 May 2021
US retail sales in April were virtually unchanged from their strong performance the month before and grew dramatically year-over-year as the economic recovery continues – although demand for clothing waned.
---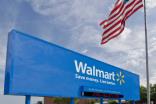 Walmart to acquire Zeekit virtual fit platform 14 May 2021
US retail giant Walmart plans to acquire Israeli start-up Zeekit, which combines fashion and technology through a virtual fitting room platform to enhance customer and social experience.
---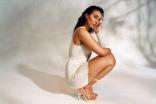 Boohoo's latest line uses 95% recycled polyester 14 May 2021
UK online fast fashion retailer Boohoo has launched the first of its 'Ready for the Future' product lines, with all material in the collection using 95% recycled polyester and 5% elastane made from plastic that could have otherwise gone to waste.
---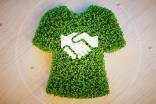 Asket teams on circular take-back apparel scheme 14 May 2021
Swedish fashion label Asket is furthering its relationship with returns start-up Returnado to help brands extend the lifecycle of their products and take a more circular approach to consumption.
---
Reconomy to drive green retail returns with ReBound buy 14 May 2021
Waste management specialist Reconomy has acquired ReBound, the technology platform that helps retailers to manage their returns more sustainably.
---
Top stories this week on just-style... 14 May 2021
Top stories this week on just-style include a look at how the Covid-19 pandemic has impacted the upstream apparel supply chain, and why Cambodia's garment sector has been left reeling from the latest lockdown restrictions. Elsewhere, Ralph Lauren is to sell its Club Monaco brand, L Brands is to spin off Victoria's Secret into an independent publicly-traded company, and Bangladesh's clothing industry is set to benefit from five new upstream textile factories.
---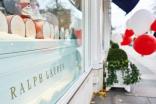 Ralph Lauren to offload Club Monaco 13 May 2021
Ralph Lauren is to sell its Club Monaco brand to global private equity firm Regent, LP as the US fashion company increases its focus on its core namesake brands.
---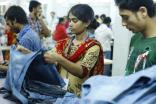 New fund targets $10m to support female supply chain workers 13 May 2021
A new collaborative funding initiative backed by the charitable arms of apparel giants Gap Inc, PVH Corp, H&M, VF Corp, and Ralph Lauren aims to raise at least US$10m to support women in global value chains.
---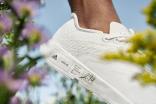 Allbirds & Adidas running shoe slashes carbon footprint 13 May 2021
Sustainable footwear and apparel company Allbirds and German sportswear giant Adidas have revealed the prototype of the first product from their collaboration – which they claim has been created with 63% less emissions than a comparable running shoe.
---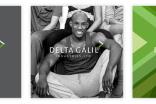 Delta Galil swings to Q1 profit as sales rise 25% 13 May 2021
Israel-based apparel manufacturer Delta Galil Industries has moved to a profit for the first quarter as sales rose by 25% on last year.
---