just-style authors and correspondents
David Birnbaum
Biography
David Birnbaum, co-founder of Birnbaum & Father Ltd, is a garment industry specialist who has been retained by importers, middlemen, and factories as well as international institutions and governments. He is a leading expert in garment industry strategic development and transfer pricing, and is the author of nine books including "Birnbaum's Global Guide to Agents and Buying Offices" (2015), as well as the monthly Birnbaum Report.
Articles by David Birnbaum
The US failing garment industry 16 February 2021
The United States is a major trading power and has been for many years. Garments is the big exception.
---
The post-pandemic global garment industry 27 January 2021
It appears that most garment professionals believe that once we are past the virus pandemic, our industry will return to business as usual. However, what if rather than causing the current problems, the pandemic is at most a catalyst that has exacerbated pre-existing downward trends, asks David Birnbaum.
---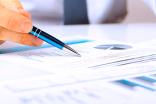 Why basic cost sheets don't work for clothing companies 17 December 2019
The basic garment cost sheet is a breakdown of costs for each material and step. But retailers and brand customers do not care about supplier costs – and the factories have nothing to learn from them, says David Birnbaum. Instead, he suggests data is the tool to make the best decision.
---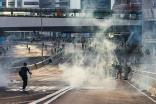 What does the future hold for Hong Kong? 29 November 2019
For the past 40 years Hong Kong has been the centre of the global garment industry. Yet today, Hong Kong is in a state of chaos as protesters wage a battle for its future. Here, David Birnbaum shares his thoughts on what's happening and why.
---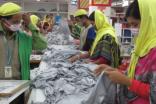 Low labour rate countries squeezed hardest on price? 25 September 2019
There is a common belief that low-labour-rate countries are forever being victimised by their customers, who force the factories to accept unacceptably low FOB (free on board) prices. This has never made sense, less so now than ever before, writes David Birnbaum.
---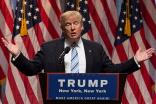 The Trump trade war moves from reality to fantasy 2 September 2019
President Trump's goal to force brands and retailers to move their orders out of China, at no cost to the US consumer, is the final triumph of fantasy over reality, writes David Birnbaum. Where are we going to move production? Will there be an added cost? And if so, who will pay?
---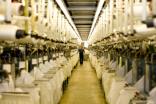 Trump's Christmas gift to China hosiery makers 22 August 2019
Some say President Trump's decision to delay the introduction of certain new tariffs until December is a gift to American consumers. David Birnbaum believes it is President Trump's Christmas gift to China's hosiery makers.
---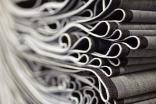 Why it's time to build a new US textile industry 9 May 2019
In an increasingly competitive world, it is time for the US textile industry to consider a new strategy, according to David Birnbaum. Instead of relying on free-trade partners for exports, he suggests a move away from garment related fabrics, a focus on high-tech materials, and replacing the yarn forward rule with fibre-only could be the key to reinvention.
---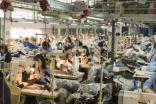 The new revolution that will change our industry – Comment 25 January 2019
We are now in the early stages of a new revolution that will completely change the apparel industry  – and is being run by a new generation of consumers and a new generation of suppliers, writes David Birnbaum, as he offers his take on the year ahead.
---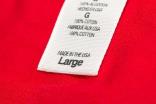 The failure of the US garment industry – Part III – Reshoring Y/N 16 November 2018
A 65-year strategy to force US consumers to buy made-in-US garments has been an all-time disaster, asserts David Birnbaum, with the result that the US garment industry is now in a state of failure. The technology to create smart factories means reshoring has the potential to revolutionise the industry. But the key question in this, the last in a three-part series, is: Will reshoring benefit the US garment industry?
---