just-style authors and correspondents
Debra Cobb
Articles by Debra Cobb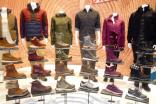 Sustainability and policy top of mind at Outdoor Retailer 23 January 2017
The outdoor industry is pausing to take a hard look at what it stands for, judging by the products and presentations at the recent Outdoor Retailer Winter Market in Salt Lake City. There was as much emphasis on politics, policies and sustainability issues as there was on product at the show, writes Debra Cobb.
---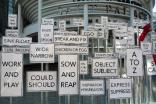 A resilient outdoor industry seeks to broaden its base 15 August 2016
With 29,000 visitors and 1626 exhibitors, this year's Outdoor Retailer Summer Market, which took place earlier this month in Salt Lake City, had its usual upbeat vibe. But there were signs that the outdoor industry is feeling the effects of 2016's "winter of our discontent," along with several retail bankruptcies, stock market disruptions in China, and the Brexit uncertainty in Europe.
---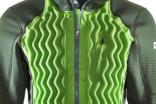 Insulation innovators adapt as warm weather cools sales 29 February 2016
Unseasonably mild winters are cooling off sales of traditional warm-weather clothing – prompting insulation innovators to adapt accordingly. Suppliers of traditional down insulation are working on variations that adapt to changing outdoor conditions and activity levels, while new materials and "smart" thermal technologies may eventually circumvent the need for insulation entirely.
---
Outerwear faces up to the challenge of climate change 18 January 2016
Faced with downward pressure on demand from unseasonably warm weather, the outdoor industry is broadening its appeal to work across multiple end-uses. New product introductions at the recent Outdoor Retailer trade show included innovations in outerwear, performance denim, and wool.
---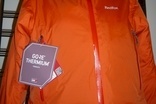 Behind the brand – innovation at Gore 30 October 2015
Last week's introduction of WL Gore & Associates' new technologies for performance outerwear follows a long tradition of innovation based on the company's manipulation of PTFE (polytetrafluoroethylene), a polymer that is hydrophobic as well as slick. Debra Cobb finds our more during a tour of the Gore Capability Center.
---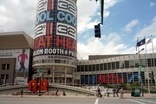 US outdoor industry ponders growth amidst change 17 August 2015
With US outdoor specialty store sales up by 5.2% to US$3.8bn, and sales of outdoor apparel up 7.9% to $3.2bn (according to NPD Leisure Trends), the outdoor industry had reason to celebrate at the recent Outdoor Retailer (OR) Summer Market, held earlier this month in Salt Lake City. But despite the strong sales figures, the industry is facing an array of challenges brought on by changing demographics, new sales channels, and unprecedented growth, as Debra Cobb reports.
---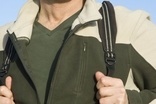 An interactive insight into outdoor consumers 10 February 2015
The Outdoor Industry Association (OIA) has launched OIA ConsumerVue, an online and interactive research tool on the OIA website that will provide the organisation's members with valuable insights into outdoor consumers' desires, attitudes, and behaviours - and aid them in utilising those learnings to create business opportunities.
---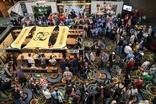 Outdoor Retailer brands embrace technology and transparency 30 January 2015
Leading outdoor brands exhibiting at the recent Outdoor Retailer show, held in Salt Lake City, are using technology, transparency, and authenticity in new ways to encourage emotional as well as functional participation by consumers.
---