just-style authors and correspondents
Elizia Volkmann
Articles by Elizia Volkmann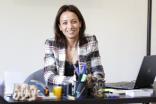 Steering Morocco's makers through the coronavirus crisis – Interview 21 October 2020
Fatima Alaouia-Zohra, director-general of Morocco's textile and clothing industry association AMITH, tells just-style how the Covid-19 crisis has galvanised the sector into setting a new course for the future.
---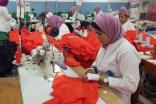 Morocco resumes production as fashion markets re-open 24 June 2020
Morocco's clothing manufacturing sector has pivoted to making personal protective equipment to cope with the flood of cancelled orders that marked the outbreak of the Covid-19 pandemic – and in doing so is developing textile backward linkages that could strengthen the industry for the future.
---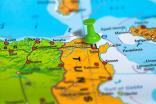 Tunisia garment sector explores post-Covid recovery plan 23 June 2020
Tunisia's garment industry is exploring a post-Covid near-shoring strategy as part of a recovery plan to rethink the country's positioning as a sourcing centre.
---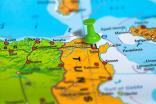 Tunisia garment sector adds concerns over Covid-19 impact 31 March 2020
Tunisia's textile and garment sector is warning of major commercial and humanitarian damage because of production stoppages and order cancellations resulting from the ongoing coronavirus crisis.
---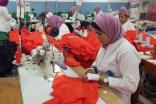 How Morocco is redefining its role in fashion production 27 January 2020
Morocco's textile and garment industry is undergoing an intense process of redevelopment to better align with industry demands in areas from fast fashion to sustainable production.
---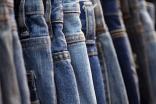 Sustainability underpins Tunisia jeans sourcing success 8 July 2019
Tunisia is underpinning its success as a jeans supplier by promoting its quality specialist production that employs sustainable environmental and social practices.
---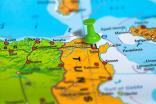 Tunisia government-industry pact to push apparel growth 25 March 2019
Tunisia's textile and garment manufacturers hope that the signing of a new public/private partnership pact with the government will enable industry to meet its full potential.
---
Tunisia garment sector prepares for 7% wage hike 2 January 2019
The Tunisian Textile and Garment Federation (FTTH) has signed final papers agreeing a process of salary increases over the next two years with the country's National Labour Union (UGTT).
---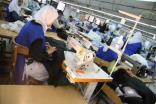 Egypt garment sector eyes ways to boost performance 18 March 2016
International brands and clothing manufacturers met in Cairo this week to discuss how to boost Egypt's overall potential as a production sourcing centre through improved labour efficiency, working conditions and personnel management.
---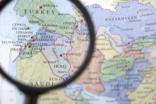 Turkey textile and clothing makers under pressure 18 December 2015
With diplomatic tensions mounting between Turkey and Russia over the downing of the Russian Su-24 jet fighter plane on 24 November, there are rising concerns that the important Turkish clothing sector could struggle as a result of these geopolitical troubles.
---