just-style authors and correspondents
GlobalData Retail
Articles by GlobalData Retail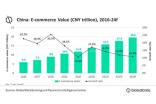 E-commerce market in China will reach $3trn in 2024 20 April 2021
The Chinese e-commerce market is set to register a strong compound annual growth rate (CAGR) of 12.4% from CNY13.8 trillion (US$2.1 trillion) in 2021 to CNY19.6 trillion (US$3 trillion) in 2024, new figures show.
---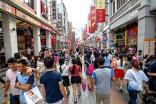 APAC to account for 40% of global clothing market by 2024 16 April 2021
The Asia-Pacific (APAC) region is set to account for over 40% of the global menswear and womenswear sales by 2024, thanks to its high population density, increasing Internet penetration, economic growth and the increased spending ability of consumers.
---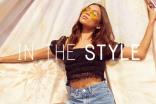 Influencer marketing boosts In The Style ahead of AIM float 6 April 2021
In The Style's influencer-led proposition clearly resonated with shoppers prior to Covid-19, and the pandemic boosted its fortunes as young shoppers flocked online, with sales increasing by 169% to GBP13.5m in the 13 weeks to 31 December 2020.
---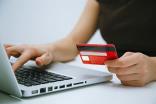 Multichannel retail adoption accelerated during 2020 holidays 31 March 2021
Despite lockdowns and disruptions, the Covid-19 pandemic drove increased adoption and growth of multichannel retail in the 2020 holiday period, further cementing its role in retail going forward, new research shows.
---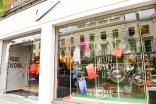 Focus on direct-to-consumer ticks the boxes for Nike 19 March 2021
Nike's fortunes have been lifted by growth in Greater China as sales in the region in Q3 FY2020/21 rose by 51.3%, though the comparative period last year was impacted by Covid-19 store closures. Revenue in North America, however, fell by 10.4% as it faced major supply chain issues and continued to suffer from weakened consumer confidence.
---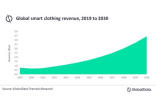 Smart clothing will become mainstream by 2030 18 March 2021
Garments and footwear with integrated sensors that transmit biometric information and other datasets will reach new heights of popularity by 2030 and is set to be worth more than US$4bn.
---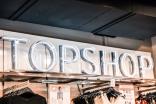 Asos inclusivity and social media focus will boost ex-Arcadia brands 9 March 2021
Following last month's acquisition of Topshop, Topman, Miss Selfridge and HIIT by Asos, the former Arcadia brands will now be able to benefit from the online pureplay's superior reactivity to trends, popularity among young consumers, and expansive global reach, after having undoubtedly lost their fashion authority in recent years.
---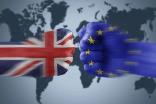 Brexit red tape pulls at the UK apparel industry's seams 5 March 2021
On the surface, the UK's zero-tariff, zero-quota Brexit deal appeared to be a good thing for the country's apparel industry. But the reality is proving to be much more complex, and UK retailers will need to carefully assess whether international operations are still profitable and feasible.
---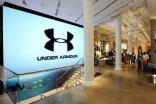 Under Armour pays for its reliance on the US 11 February 2021
Despite many markets experiencing a second wave of the pandemic towards the end of 2020, Under Armour only suffered a 2.6% decline in sales in Q4, leading to a respectable full year sales decrease of $0.8bn to $4.5bn.
---
UK apparel spend will not recover until 2023 as Covid continues to dampen demand 1 February 2021
UK clothing and footwear retailers will continue to struggle in 2021 as a result of the ongoing national lockdown and consumers' significantly reduced demand for fashion – with the market only expected to rebound by 19.9% to GBP47.2bn (US$64.7bn), which is still over GBP7bn short of 2019 levels. 
---