just-style authors and correspondents
Guest author
Articles by Guest author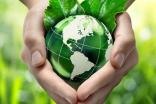 Environmental and human rights due diligence – Considerations for apparel companies as new law looms 1 March 2021
Having described the story so far in human rights and sustainability – and the new chapter starting in 2021 with consultation on an EU law on sustainable corporate governance – Anna Triponel now looks at how apparel companies can best prepare for the journey ahead, and how they can inspire others to join them.
---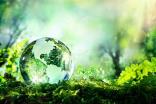 Environmental and human rights due diligence – The story so far and the new chapter starting in 2021 26 February 2021
The past few years have been transformational for the apparel sector in terms of changing expectations on human rights and sustainability. But this is just the beginning, according to Anna Triponel, who looks at the story so far and the new chapter starting in 2021.
---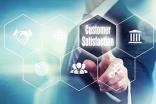 How fashion can benefit from on-demand manufacturing 25 February 2021
For the fashion world, 2020 forever changed the landscape of the industry. Supply chains were disrupted, established retailers closed their doors, and consumers moved online. As many of the standard practices of the fashion industry stumbled or came to a halt, the relatively new process of on-demand manufacturing has boomed.
---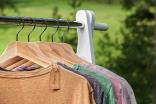 Improving fashion's sustainability is a team effort 23 February 2021
Consumer expectations of socially responsible fashion are at a high but there's a long way to go for fashion to become truly sustainable. Meaningful progress will be achieved by consolidated action from the full industry ecosystem – including several radical changes to fashion supply chains, says Julian Burnett, VP, Global Markets, IBM.
---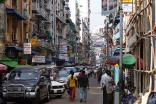 Myanmar and the pending revolt of the "road warriors" 17 February 2021
Apparel "road warriors" look at the coup in Myanmar and suspect a situation that may be slow to resolve. They also anticipate that prospects are starting to fade.
---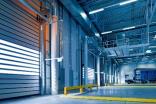 How to adapt your warehouse for the rise of e-commerce 9 February 2021
Over the last year, e-commerce has boomed. Here, Craig Powell from supply chain technology supplier Balloon One, outlines the ways you can adapt your warehouse to keep up with demand.
---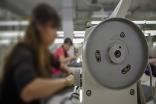 Survive and thrive in the new normal – 4 changes for apparel manufacturers 12 January 2021
Apparel manufacturers must set their goals higher than just surviving the current coronavirus crisis. They must fully embrace and exploit the opportunities the situation presents and use this to establish the foundations for growth in years to come, says Vivek Ramachandran, CEO at Serai.
---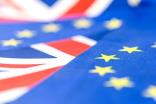 Why the Brexit trade deal requires good contract management 5 January 2021
The United Kingdom and the European Union finally agreed the EU-UK Trade and Cooperation Agreement (TCA) on 24 December 2020, with the trade agreement signed on 30 December 2020 and applied from 1 January 2021, when the Brexit transition period ended. For Stephen Sidkin and Lucy Coffey from Fox Williams LLP, the free trade deal "is the equivalent of arthritis – you can still do most of what you did before, but it just takes a bit longer and is more painful!"
---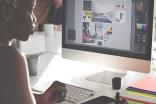 The fashion industry skills in demand right now 9 October 2020
The alumni of 2020 are headed into an exciting time in the fashion industry. Though the world is facing unprecedented times, it is still spinning and consumers are still buying, writes Liza Deyrmenjian, founder of the The Cut Fashion Design Academy.
---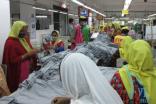 Three ways to build back better for garment workers 7 October 2020
To mark this year's World Decent Work Day, Jennifer Schappert, executive director of ACT (Action, Collaboration, Transformation), explains why ensuring all parties are at the negotiating table, responsible purchasing practices, and finding fast and effective solutions to disputes are critical steps to helping the global garment industry build back better for workers.
---