just-style authors and correspondents
Hannah Abdulla
Biography
Hannah-Farah Abdulla graduated from Loughborough University with a degree in publishing with English.
She has experience in both print and online journalism. Hannah spent two years as assistant editor for John Lewis' internal publication The Chronicle before travelling to the Middle East where she worked for two years under the ITP Publishing Group umbrella. Hannah spent one year as editor on B2B title Facilities Management Middle East before moving on to F&B title Caterer Middle East which focused on the retail and foodservice aspects of the industry.
Articles by Hannah Abdulla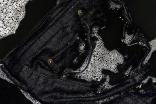 3D adoption in denim will grow as sustainability gathers pace 13 May 2021
The coronavirus pandemic has accelerated the adoption of 3D design technologies with experts believing this is only the start as more brands look to operate more sustainably.
---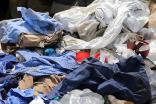 Fixing Fashion follow-on looks at scaling up sustainability 12 May 2021
A cross-party group of MPs has continued to probe how the UK fashion industry is implementing initiatives to drive sustainability and improve its social impact – with executives from Primark and the Waste & Resources Action Programme (WRAP) the latest to take part in the Environmental Audit Committee's Fixing Fashion session.
---
M&S employs Blue Yonder for cost, stock efficiencies 12 May 2021
British retailer Marks & Spencer has been working with artificial intelligence (AI) and machine learning (ML) specialist Blue Yonder to reduce costs and improve stock flow by re-engineering its end-to-end supply chain.
---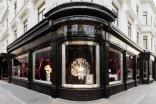 Victoria's Secret to go public under new plans 11 May 2021
Victoria's Secret will become an independent publicly-traded company under new plans to separate the brand from Bath and Body Works, its owner L Brands has announced.
---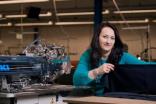 UK clothing maker eyes 40% productivity boost with new tech 11 May 2021
UK textile manufacturer Cookson & Clegg (C&C) is expecting a 40% productivity boost through a digital transformation project.
---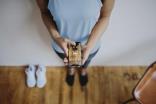 Apparel sector slow on AI uptake 10 May 2021
The apparel sector has been identified as one of the slowest when it comes to the adoption of future technologies such as artificial intelligence and robotics, according to a new study by GlobalData.
---
New study trials digital tags to measure clothing use 10 May 2021
A new project has been launched to determine whether tracing technologies can be used to generate data on the durability of a garment and incentivise clothing manufacturers to make clothes that are used more often and for longer.
---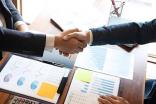 Repairing the broken buyer-supplier relationship 6 May 2021
A year into the pandemic that shook the world and exposed the fragilities that exist in the global apparel supply chain, we take a look at the impact on the buyer-supplier relationship.
---
Fabletics launches probe into Lesotho factory following abuse allegations 6 May 2021
Fabletics, the clothing line co-founded by actress Kate Hudson, has suspended operations at a factory in Lesotho following allegations of sexual and physical abuse.
---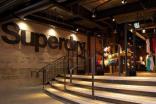 Superdry FY revenues decline on Covid impact 6 May 2021
UK clothing retailer Superdry returned to growth in the fourth quarter of the year booking a 0.8% increase in revenues, but the impact of Covid battered full-year revenues.
---