just-style authors and correspondents
Hannah Abdulla
Biography
Hannah-Farah Abdulla graduated from Loughborough University with a degree in publishing with English.
She has experience in both print and online journalism. Hannah spent two years as assistant editor for John Lewis' internal publication The Chronicle before travelling to the Middle East where she worked for two years under the ITP Publishing Group umbrella. Hannah spent one year as editor on B2B title Facilities Management Middle East before moving on to F&B title Caterer Middle East which focused on the retail and foodservice aspects of the industry.
Articles by Hannah Abdulla
Covid-19 speeds the uptake of digital technologies 16 October 2020
Responding to the challenges of the Covid-19 crisis has sped up the digitisation of customer and supply chain interactions by at least three to four years, a new survey shows.
---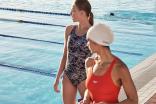 WRAP probes Speedo and Jockey partner in India 15 October 2020
US-based Worldwide Responsible Accredited Production (WRAP) has begun a probe into the Indian licensee of Jockey International and Speedo, after accusations of human rights abuses at one of its factories.
---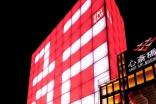 Fast Retailing optimistic on 2021 despite FY slide 15 October 2020
Fast Retailing has booked a 44% drop in earnings to JPY90.3bn (US$858m) for the full year but remains optimistic for 2021, having forecast a large increase in revenue and a considerable improvement in operating profit from all business segments in the second half.
---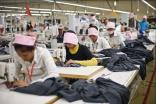 China, Cambodia sign agreement to boost bilateral trade 14 October 2020
China is continuing to make good on its promise to support Cambodia after the partial withdrawal of the country's duty-free access to the European Union (EU) market, with the superpower signing a free trade agreement with Cambodia, put together in under a year and aimed at slashing tariffs and boosting market access between the two.
---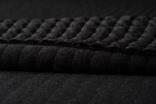 Polartec powers open-source Houdini fleece jacket 14 October 2020
Swedish sportswear brand Houdini has teamed up with fabric maker Polartec on Project Mono Air, an open-source initiative where all the work behind their latest circular innovation, the Mono Air fleece jacket, is shared online.
---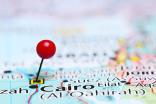 Egypt makers to slash winter garment production by half 14 October 2020
Egypt's readymade garment factories are slashing output by half for winter garments in anticipation of slower demand as a result of the Covid-19 pandemic.
---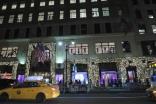 US retail bankruptcies on track for record year 13 October 2020
US retail bankruptcy filings and liquidations reached a record in the first half of 2020 as a result of the coronavirus pandemic – positioning the year to see more bankruptcies filed than during the great recession of 2010.
---
Saya launches green fibre made from fabric offcuts 13 October 2020
Taiwanese performance fibre manufacturer Saya, a new name in fibre, is announcing its debut with the launch of a sustainable fibre made from fabric offcuts, bringing new options to the textile industry and moving beyond recycled PET bottles.
---
Delta Apparel expands digital print business 13 October 2020
Delta Apparel is expanding its digital print business with the opening of its first 'On Demand DC' in partnership with DTG2Go so brands and retailers can grow their business utilizing an integrated, on-demand fulfilment model.
---
US Textile Rules updated to include generic fibre names 13 October 2020
The Federal Trade Commission (FTC) has issued a final ruling that will enable the marketing of textile products under seven additional generic fibre names from next month.
---