just-style authors and correspondents
Ivan Castano Freeman
Biography
Ivan Castano Freeman reports on the fashion, textiles, apparel and luxury industries in Mexico and Latin America. In this role he has written about national and regional garment and textile export industries, labour issues, trade trends and trade shows.
Articles by Ivan Castano Freeman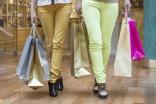 Pandemic could shrink US apparel sales by 50% in 2020 5 August 2020
US textiles and apparel sales could shrink by more than 50% this year due to US textiles and apparel sales could shrink by more than 50% this year due to the coronavirus outbreak, top executives say, but fabric makers are set to fare better than retailers amid a booming personal protective equipment (PPE) shift. 
---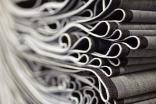 Brazil's Santista developing Covid-free denim treatment 17 July 2020
Brazilian textile major Santista Textil is set to launch a new fabric treatment that protects workwear, denim and other apparel from SARS-CoV-2, the strain that causes the novel coronavirus – and sees it as a potential game-changer for its business.
---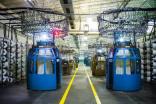 Elcatex secures $100m loan to bolster Honduras production 16 July 2020
The Inter-American Development Bank (IDB) has loaned US$96m to Honduran textiles and apparel manufacturer Grupo Elcatex to help it bolster production and exports.
---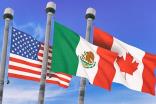 Mexico makers relish better times as USMCA kicks in 2 July 2020
Yesterday (1 July) should have been a day to celebrate in Mexico as its newly revamped trade deal with the US and Canada – the US-Mexico-Canada Agreement (USMCA) – swung into effect. But instead of hosting a fiesta over the extension of a pact to export textiles and apparel duty-free to the world's biggest market, the Aztec nation is counting its losses amid tumbling shipments to its key northern neighbour.
---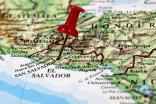 El Salvador eyes 25,000 apparel job losses as exports falter 29 June 2020
El Salvador lost 20,000 apparel industry jobs this year and could lose another 5,000 as production plummets 35% due to Covid-19.
---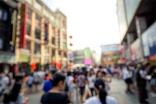 China or India eyed for next Fashion Transparency Index 22 June 2020
Fashion Revolution, which monitors and ranks 250 clothing brands based on their labour and environmental behaviour, could launch its next Transparency Index in India or China, just-style has learned.
---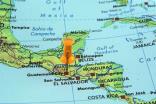 Guatemala garment workers on the frontline of the pandemic 4 June 2020
Reports of a Covid-19 outbreak in a Guatemalan garment factory last week have sent shockwaves across the region, fuelling calls for tougher action to ensure garment workers are provided with sufficient personal protective equipment (PPE).
---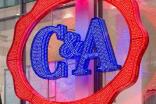 Levi's and C&A to anchor Mexico Fashion Transparency Index 27 May 2020
Mexico's fledgling Fashion Transparency Index has picked C&A and Levi Strauss as the international brands that will anchor its sustainability survey set to launch in December.
---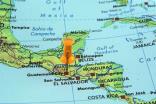 Guatemala's Startex says demand spike will now keep it open – Update 22 May 2020
Sportswear and knitwear manufacturer Startex is to close for up to two months as US clients owe it $10m in unpaid orders and new restrictions to contain surging Covid-19 cases hamper workers' ability to reach its 1,400-strong site in Guatemala City. 
---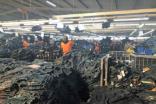 Covid-19 set to reshuffle fashion's sustainability focus 21 May 2020
The coronavirus pandemic is seen as triggering a set-back for labour rights in apparel supply chains, with workers left vulnerable as brands and retailers cancelled orders. But it could also lead to re-thinking on the sustainability front, industry executives say.
---