just-style authors and correspondents
Jens Kastner
Articles by Jens Kastner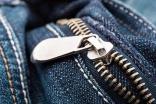 The impact of Covid on upstream apparel supply chains 10 May 2021
The suspension of orders by clothing brands and retailers because of Covid-19 has not just been a problem for apparel manufacturers – there has been a less well-documented knock-on effect in the upstream apparel supply chain.
---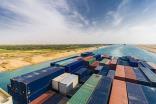 Suez Canal crisis will lead to lingering logistics disruption 7 April 2021
The European garment sector is increasingly concerned about how the six-day stranding of the 400-metre-long Ever Given cargo ship in the Suez Canal will affect its supply chain. It has also been assessing the lessons for future contingency plans regarding such cargo transport pinch-points.
---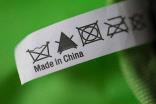 'Made in China for China' focus of new five-year plan 9 March 2021
China next five-year plan aims to push clothing production westwards – including the contentious province of Xinjiang – and grow the domestic market in the world's largest producer of apparel, footwear and raw materials.
---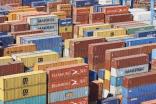 Logistics bottlenecks pose major problems for clothing supply chains 2 February 2021
Severe and unprecedented bottlenecks in the availability of shipping containers between Asia and the rest of the world are continuing to frustrate apparel retailers in Europe and the US with logistics delays and soaring costs. 
---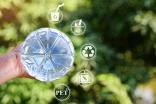 Recycled polyester threatened by China waste ban 5 January 2021
A looming ban on solid waste imports into China could mean more upheaval for the recycled polyester market, raising the spectre of supply bottlenecks and price increases.
---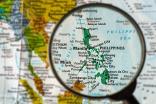 Philippine garment exporters push against EU trade threat 6 November 2020
The garment industry in the Philippines is preparing to petition the European Commission, asking it not to consider calls for the country to lose its duty-free access to European Union (EU) markets – but to offer concessions instead.
---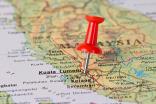 Recovery remains elusive for Malaysia apparel sector 29 September 2020
The latest data released by Malaysia's Department of Statistics shows the textile, apparel, leather and footwear sectors are still struggling to recover from the impact of the coronavirus pandemic.
---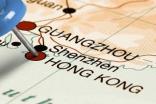 New US labelling rules unlikely to hurt Hong Kong trade 4 September 2020
Industry observers are confident that new US labelling rules for goods made in Hong Kong will not significantly harm clothing traders and manufacturers operating from the territory.
---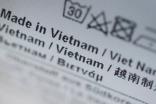 Vietnam apparel sector eyes 2021 rebound from Covid-19 2 September 2020
Vietnam clothing industry insiders say they are optimistic that the country's apparel supply chain will emerge strengthened from the Covid-19 crisis in 2021. 
---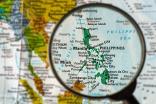 Philippines prepares for textile-garment industry roadmap 4 March 2020
The Philippines department of trade and industry is finalising a roadmap to revive the textile and garment industry.
---