just-style authors and correspondents
John McCurry
Articles by John McCurry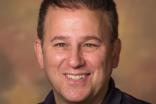 Volt Smart Yarns bridging the gap on wearables – Interview 9 August 2018
Ahead of the launch of its new Volt Wearable Technology division, Matt Kolmes, CEO at Supreme Corporation, talks to just-style about how the company's Volt Smart Yarns has been gaining momentum in the smart fabrics industry – and some of the challenges still facing the sector in reaching its full potential.
---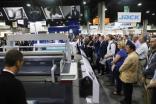 Made-to-order apparel a highlight at Texprocess Americas 31 May 2018
If there was a central theme to the 2018 edition of Texprocess Americas held in Atlanta last week, it was the movement towards made-to-order apparel. While this concept is in its relative infancy, equipment manufacturers are aggressively pursuing how to make it a reality.
---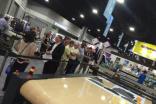 Texprocess Americas taps into apparel automation 12 May 2016
Automation and robotics were among the key trends on show at last week's Texprocess Americas exhibition. These industry-changing technologies have the potential to bridge the industry's skills gap, increase productivity in apparel manufacturing, and drive speed to market, according to exhibitors.
---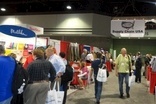 Made-in-US a key focus at Texprocess Americas 19 May 2014
The made-in-US aspect was a strong selling point for many exhibitors at Texprocess Americas in Atlanta last week.
---
US: Antimicrobial children's wear seeing rapid success 30 May 2013
A fast-growing company that is a spinout of a North Carolina State University incubator is experiencing rapid success with its line of antimicrobial and stain resistant clothing for infants and toddlers.
---

Reshoring a key talking point at Texprocess Americas 18 May 2012
One of the hot conversation topics at the recent Texprocess Americas show in Atlanta, in addition to the technological advances on the floor, was the prospect of at least some sewing operations returning to the western hemisphere.
---