just-style authors and correspondents
Jozef De Coster
Articles by Jozef De Coster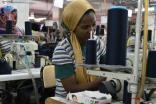 Has East Africa's clothing chain reached a tipping point? 19 November 2019
Two potential windows of opportunity are simultaneously opening for the East African cotton-to-clothing supply chain: the African Continental Free Trade Area (AfCFTA) and the expected shift of garment production from Asia to Africa.
---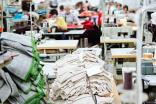 Romania garment industry stumbles amid tough times 30 October 2019
Though there are numerous individual success stories in the Romanian textile and garment industry, sector statistics show a more bleak picture: employment, production and exports are declining, while imports and the sector's trade deficit are on the rise. 
---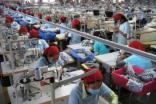 Cambodia's garment industry resilience put to the test 26 September 2019
The Cambodian garment industry has had a long run of good growth – but could this come to an end pending reviews by the EU and US into the country's access to key trade benefits? Jozef De Coster reports.
---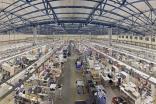 Turkish textile and clothing exporters in bullish mood 1 May 2018
At first glance, the future looks bright for the Turkish economy in general, and the textile and garment manufacturing sector in particular. During the recent Istanbul Yarn Expo there was optimistic talk of growth and progress, with machinery suppliers at the neighbouring ITM fair confirming that Turkish investments are on the rise. But there are concerns, too, as Jozef De Coster reports.
---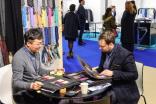 Emerging countries struggle to grow EU market share 11 April 2018
Garment exporters in developing countries are being actively encouraged to seek European orders through various trade agreements, government policies and foreign assistance. But there is also frustration that successful export countries continue to enjoy preferential treatment.
---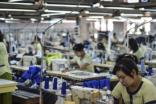 Myanmar facing hurdles in garment industry growth 12 January 2018
A few years ago, optimistic observers believed that by 2020 the Myanmar garment industry would employ 1.5m people and generate US$10-12bn in exports. With this date now looming, such performance seems out of the question. Even attaining these figures in 2024, the new target date, seems overly ambitious. Jozef De Coster looks at some of the challenges facing the sector.
---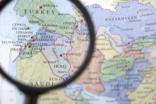 Hard hit Turkish industry is not knocked out 21 February 2017
After a number of setbacks last year, including political upheaval, terrorist attacks and an influx of Syrian refugees, textile and clothing industry executives in Turkey are optimistic that better times lie ahead in 2017.
---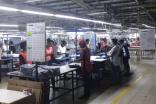 Madagascar back on the apparel sourcing radar 22 November 2016
The devastating impact that political instability and the loss of trade benefits can have on an apparel manufacturing country is exemplified by Madagascar, the island off the southeast coast of Africa that all but fell off the sourcing radar when it lost its duty-free privileges to the United States at the beginning of 2010. But a change of fortunes in the last two years is now seeing its apparel exports bounce back with a vengeance.
---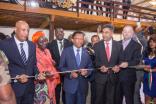 Origin Africa highlights apparel sourcing ambitions 21 November 2016
Last year all eyes at Origin Africa were on host country Ethiopia as an emerging sourcing hub for international apparel groups. This year attention switched to the return of Madagascar to the apparel export stage, with the island nation off the southeast coast of Africa bouncing back after the US reinstated its AGOA (African Growth and Opportunity Act) beneficiary status in 2014.
---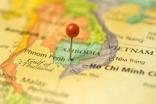 Cambodia garment sector faces ongoing challenges 12 September 2016
At first glance, Cambodia's garment sector is doing fine. ANZ Bank recently predicted 7.2% GDP growth in 2016, mainly fuelled by rising clothing exports. And just-released data from the International Labour Organization (ILO) points to a 14.7% jump in the country's clothing shipments to US$1.605bn during the first quarter of this year. But dig deeper, and it seems the overall situation of the Cambodian garment industry is less optimistic.
---