just-style authors and correspondents
Keith Nuthall
Biography
Keith Nuthall is an experienced journalist specialising in international organisations, law and regulation, especially the European Union and the World Trade Organisation. He has written extensively on EU support for the clothing and textile sector, the WTO's Agreement on Textiles and Clothing, related WTO disputes, EU counterfeiting rules and other regulatory issues affecting the clothing sector.
He is the founder and director of International News Services Ltd, a global news agency supplying specialist publications with foreign news and features.
Articles by Keith Nuthall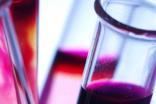 New EU chemical rules and Brexit a double blow for textiles 27 October 2020
Clothing and textile manufacturers and their suppliers working in the European Union (EU) may face increasing controls over their use of potentially toxic chemicals under a new policy paper released by the European Commission. 
---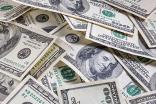 Apparel supply chain financing is vital to aid recovery 4 June 2020
When a crisis such as the Covid-19 pandemic hits a supply chain as complex as that of clothing, financing problems can gum up commercial relationships – meaning governments, regional and international organisations all need to step in.
---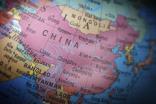 China remains top source of unsafe clothing sold in Europe 15 April 2019
China continues to be the largest source of clothing and accessories detected as being unsafe for consumers in the European Union (EU), according to data analysed by just-style from the EU Safety Gate database.
---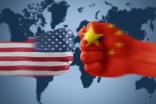 US fashion sector mulls tactics to tackle Trump tariffs 18 July 2018
Executives from the US clothing industry have met in Washington DC to plot tactics to push the Trump administration away from a protectionist policy they regard as potentially damaging for brands, retailers and consumers.
---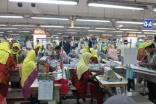 Bangladesh Transition Accord sees operation extended 13 June 2018
The Accord on Fire and Building Safety in Bangladesh has been given an extension to its mandate by the Bangladesh government – from 1 June – after a court order preventing this was lifted.
---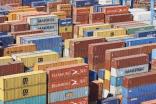 EU to continue consultation on imposing US duties 26 March 2018
The European Union (EU) looks set to continue ongoing procedures to impose retaliatory safeguard duties on American clothing exports over the US's imposition of protective duties on steel and aluminium imports even though Washington has now suspended the EU from these tariffs until 1 May.
---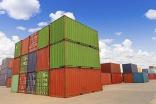 US clothing and footwear on EU tariff retaliatory list 20 March 2018
The European Union (EU) has warned it is prepared to impose temporary safeguard duties on imports of US-made apparel and textiles, as part of its response to American duties on aluminium and steel imports.
---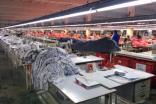 OECD supply chain guidance moves towards implementation 16 February 2018
Clothing and textile companies are grappling with new good practice guidance in supply chain management in the garment and footwear sector, which was released by the Organisation for Economic Development & Cooperation (OECD) in May last year.
---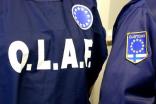 Chinese clothing exporters exploiting EU tax loopholes 2 January 2018
The European Union (EU) financial watchdog has highlighted concerns about how Chinese clothing and footwear exporters may be exploiting loopholes in EU customs and VAT controls to evade paying proper amounts of these taxes.
---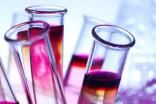 Businesses warned over post-Brexit chemicals impact 19 October 2017
The European Chemicals Agency (ECHA) has warned of the major impact on British and European Union (EU) textile and clothing companies, especially those with integrated upstream fabric and finishing units, should the UK push ahead with quitting the European Union (EU) as planned in 2019.
---