just-style authors and correspondents
Leonie Barrie
Biography
Leonie Barrie joined just-style as managing editor 20 years ago, and during that time has been instrumental in steering the site's editorial content and direction. Under her leadership, just-style has raised its profile internationally, and today boasts a team of contributors around the world who provide a unique blend of up-to-the-minute news, research and analysis on the apparel and footwear industry and its supply chain.
An experienced business journalist with a background in fashion and textiles, Leonie has written extensively about global sourcing and production, technology, emerging markets, as well as retail, brand and marketing strategies. She has also interviewed industry leaders across the globe. As managing editor Leonie has travelled around the world to gain first-hand experience of the industry in various countries, and continues to deliver keynote speeches, chair roundtable and panel sessions at conferences, and write about the international apparel industry and the challenges and opportunities it faces.
Articles by Leonie Barrie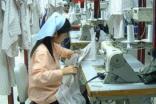 China manufacturing activity hits 10-year high in November 3 December 2020
Manufacturing activity in China continues to surge, reaching a decade high in November as the country continues to recover from the Covid-19 pandemic. But rising demand is also contributing to an uptick in input costs and output charges, a new survey shows.
---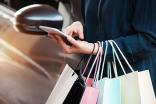 10 trends set to shape the fashion industry in 2021 2 December 2020
The Covid-19 crisis has decimated the global fashion industry and its supply chains – and its impact is likely to weigh on the sector until at least 2022, according to a new report. With recovery set to take time and different paths in all regions, here are ten themes that will shape priorities for the year ahead.
---
The BHive partners on ZDHC chemicals management 2 December 2020
The ability to manage chemical inputs in the textile and footwear industries is taking another step forward with a new collaboration that sees the BHive chemicals management platform become an approved solution provider for ZDHC's Performance InCheck benchmarking tool. 
---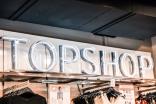 Arcadia on brink of administration? 27 November 2020
The struggling Arcadia retail group – owner of the Topshop, Miss Selfridge, Burton and Dorothy Perkins brands – is reported to be on the brink of collapse, putting around 13,000 jobs at risk.
---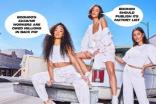 Boohoo criticised in spoof Black Friday media campaigns 27 November 2020
The UK-based online fashion brand Boohoo faces mounting criticism from campaign groups this Black Friday weekend over allegations of underpaid wages owed to workers in Leicester factories.
---
Crystal joins Fashion Industry Charter for Climate Action 27 November 2020
Hong Kong based manufacturing giant Crystal International Group has signed the Fashion Industry Charter for Climate Action to commit long-term climate goals.
---
Bankruptcy court approves JCPenney property plan 26 November 2020
A US bankruptcy court has approved JCPenney's plan to create separate property holding companies for its 160 of its real estate assets and all of its owned distribution centres. The so-called 'PropCos' are expected to complete the restructuring process and emerge from Chapter 11 bankruptcy protection in the first half of 2021.
---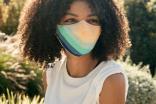 TAL Apparel raises the bar on face masks 25 November 2020
Having built its reputation as an 'Innofacturer' of added value clothing, it was a logical next step for Hong Kong-based garment giant TAL Apparel to apply this same approach to reinventing the face mask – as CEO Roger Lee explains.
---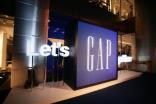 Workplace cooperation enhances Gap supply chain 23 November 2020
A multi-year project to promote greater communication between workers and managers in Gap Inc garment supplier factories has had the added bonus of boosting production efficiency.
---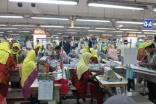 Post-crisis support must put women garment workers first 20 November 2020
The International Labour Organization (ILO) has added to warnings that women, who make up the majority of the garment sector workforce, are being disproportionately affected by fallout from the coronavirus crisis.
---