just-style authors and correspondents
Mike Flanagan
Biography
Mike Flanagan is CEO of Clothesource Limited, which provides apparel buyers and sellers throughout the world with the hard data they need to understand their competitiveness. Clothesource, with the world's largest collection of intelligence on clothing price comparisons, supplier capabilities and national resources, provides both buyers and sellers with advice and training on improving sourcing and selling skills.

Mike began his career in the advertising industry in the UK and Italy, before moving into retailing. Before setting up Clothesource, he held a number of senior international buying, marketing and operations posts in the retail divisions of groups such as Associated British Foods, British Petroleum and US Shoe.
Articles by Mike Flanagan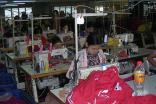 The Flanarant – Myanmar's several crises show way to better jobs 23 February 2021
Myanmar today resembles Romania 30 years ago, when the country swerved at the last possible moment from potential catastrophe to a more prosperous and peaceful future. And the clothing industry is key to its transformation, believes Mike Flanagan.
---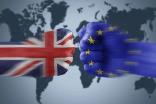 The Flanarant – Post-Brexit apparel trade still clouded by uncertainty 13 January 2021
?Most of us thought 1 January 2021 would bring clarity for manufacturers around the world annually exporting $25bn of clothes to the UK – their fifth biggest customer. Britain had finally left the European Union (EU), and the two began to trade under the new EU-UK Trade and Cooperation Agreement (TCA). It sounded like nothing was going to change, says Mike Flanagan, who now believes almost every aspect of importing and exporting clothes in the UK is going to get a lot worse.
---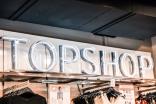 The Flanarant – Arcadia collapse: What went wrong? 8 December 2020
Everyone knows why Arcadia collapsed. But there are a lot of confused – often downright wrong – ideas about what helped push it over the edge, says Mike Flanagan, CEO of apparel industry consultancy Clothesource. And stop blaming Amazon, he adds. 
---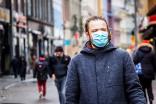 Sourcing in an epidemic requires resilience not re-shoring 11 March 2020
The media is currently awash with predictions that the Covid-19 outbreak marks the end of multinational sourcing. Professional clothing buyers certainly need to review how they source – but it's resilience, not re-shoring, they should be seeking.
---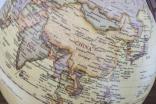 Are commentators overreacting to coronavirus? 30 January 2020
The world economy in general, and the apparel industry in particular, depend on hugely complex, globalised, supply chains. Here Mike Flanagan, CEO of apparel industry consultancy Clothesource, considers some of the consequences of the new 'Wuhan novel coronavirus'.
---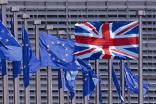 The Flanarant – Why Brexit in name only looks increasingly likely 1 August 2018
After the publication of the UK government's Brexit White Paper earlier this month, Mike Flanagan, CEO at consultancy Clothesource, is more convinced than ever that Britain is going to stay in a Single Market with the European Union – and that Brexit will exist as a name only.
---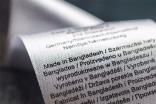 How buying from Bangladesh can help boost wages 27 April 2018
In spite of the country's advances since 2013, Bangladesh's minimum wage is still just $64 a month. Mike Flanagan asks why, and suggests that buying more from Bangladesh would be in the interests of US brands and retailers.
---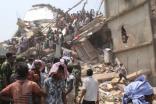 Let's salute Bangladesh's progress since Rana Plaza 24 April 2018
Five years ago, the Rana Plaza catastrophe made Bangladesh notorious – and turned our industry into a pariah. Today, our reaction to the catastrophe has helped Bangladesh become a beacon for how poor countries can pull themselves out of poverty and, in the process, transform human rights and gender equality. All through clothing exports to the West. You will probably never again help achieve anything so extraordinary.
---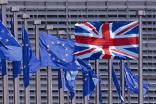 The Flanarant – Brexit threat fades, along with interest 23 March 2018
This week, the UK and EU agreed a provisional Brexit transition deal on their relationship from March 2019. So what's going to change next year? More or less nothing, writes Mike Flanagan, adding that the end result is likely to mean little more than 'Brexit existing as name only' – or Beano.
---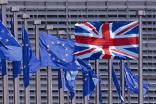 Trade Tracker – Farewell Brexit, what's the next big thing? 13 December 2017
Last week, the UK announced that Britain would – for at least the foreseeable future – remain within the EU-dominated European Single Market and Customs Union. The move marks an end to the past year's populist trade scares, but means retailers must now focus on really understanding what's driving their customers, according to Mike Flanagan.
---