just-style authors and correspondents
Raghavendra Verma
Articles by Raghavendra Verma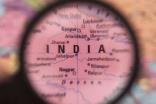 India garment makers hit hard by second Covid wave 29 April 2021
The Indian clothing and textile manufacturing sector is facing renewed disruption as the country is hit by a brutal second wave of Covid-19.
---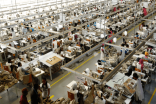 Ethiopia unrest impacts Tigray clothing production 22 December 2020
South Asian garment exporters with manufacturing units based in the war-ravaged Tigray region in the north of Ethiopia are hoping for an early revival of operations – but warn that in the interim they are having to find alternative production centres to honour their supply commitments.
---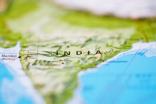 Worker shortages continue to weigh on India clothing sector 7 September 2020
Indian apparel exporters continue to face severe labour shortages, limiting the orders they can accept and undermining the quality of their work – even though the country's five months-long Covid-19 related lockdown has largely been lifted. 
---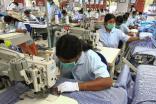 India apparel exporters hit by China supply chain delays 3 July 2020
Indian apparel exporters are fearing missed deadlines, with key inputs from China having either been stuck at Indian customs for the past 10 days or not shipped at all following military tensions between the two neighbours.
---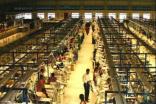 India apparel exporters face worker shortages as orders resume 15 June 2020
Export-oriented Indian garment manufacturers emerging from lockdown are struggling to fulfil new orders due to severe labour shortages caused by the continuing migration of workers to their traditional village homes. 
---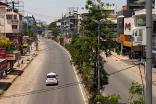 India faces challenges restarting clothing production 12 May 2020
An Indian clothing supplier to international brands has told just-style of the challenges it faces as it starts to emerge from the near complete lockdown that prevented work being completed on summer collections.
---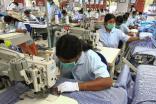 India lockdown of little impact as orders already cancelled 27 March 2020
The three-week lockdown ordered by the Indian government from Wednesday (25 March) to contain the spread of the coronavirus will have a limited impact on apparel exporters because production is already largely halted by a wave of order cancellations.
---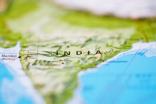 India budget a mixed bag for textile and clothing sector 6 February 2020
Indian clothing and textile manufacturers have welcomed a series of policy changes announced in the central government's national budget.
---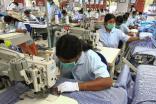 India tax breaks fail to deliver garment export boost 3 January 2020
Indian apparel exporters fear losing business – and even being forced to close some units – over the failure of the government to pay promised tax benefits since March 2019, which are now said to amount to more than US$710m.
---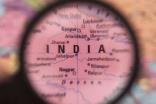 Indian apparel exports remain sluggish 14 October 2019
Indian apparel exports continue to be sluggish even after registering an 11% growth in July compared to June this year, after three months of continuous decline.
---