just-style authors and correspondents
Roit Kathiala
Articles by Roit Kathiala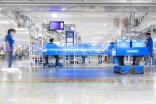 Micro-factories – The on-shore solution for a digital world 23 December 2020
Micro-factories can help retailers win in the battle of mass customisation and also bring some fashion manufacturing closer to customers, says Roit Kathiala. Here he sets out their advantages in speed-to-market, flexibility and even cost-competitiveness.
---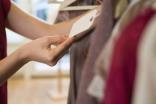 Fashion's guiding force – Look good, do good, feel good 27 November 2020
Fashion purchases are still and always will be driven by the desire to look good – but in order to feel good, shoppers are increasingly aligning with brands and actions that have a higher purpose to do good. By following the industry's new north star, companies can set themselves up for a more sustainable future, says Roit Kathiala.
---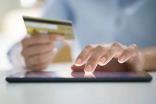 Brands – Your next competitor could be your vendor 30 October 2020
With the coronavirus crisis re-writing the rules of fashion retail, new opportunities are also emerging for manufacturers to build their own brand and sell directly to consumers, explains Roit Kathiala.
---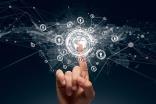 The future of fashion supply chains – Part II 18 September 2020
The second in a two-part series on the future of fashion supply chains proposes that digital supply chains have the potential to unlock endless possibilities across an organisation that take decision-making, responsiveness, customer service and profitability to another level. Roit Kathiala sets out some key steps to get there.
---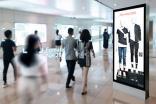 The future of fashion supply chains – Part I 20 August 2020
The first in a two-part series on the future of fashion supply chains takes a look at the changing face of fashion retailing – and why digitising supply chains can unlock large efficiencies, improve transparency and reduce costs to help companies survive and thrive. By Roit Kathiala.
---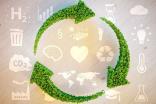 Tackling greenhouse gas emissions in fashion supply chains 28 July 2020
The fashion industry is one of the biggest contributors to global carbon emissions – making it imperative that fashion supply chains find more environmentally friendly ways of operating. The journey starts with the first step of understanding and measuring the impacts, as Roit Kathiala explains.
---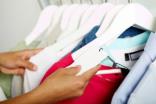 Garments on Hangers – Strategies for a digital world 22 June 2020
"To hang or to box" is a question that has long been debated within the fashion retail supply chain. With companies now emerging from the coronavirus pandemic looking to reconfigure their supply chains to withstand future disruptions, the way garments are moved from factory to consumer is a critical consideration as the industry pivots to a digital future – Roit Kathiala decodes.
---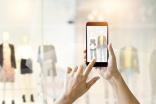 Manufacturers must future-proof as fashion gets faster 26 May 2020
If there's one thing the coronavirus pandemic has exposed, it's that successful retailers and brands are the ones who are nimble, agile and flexible to meet customers' rapidly changing needs. Here, Roit Kathiala sets out steps for manufacturers to realign with this fast-shifting fashion business if they want to stay relevant in the coming decades. 
---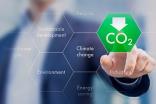 Sustainable supply chains – A force for real change 30 April 2020
The supply chain has the potential to be the single biggest force for change in the sustainability of the global fashion industry. Here Roit Kathiala sets out steps to transform supply chain ecosystems for maximum impact.
---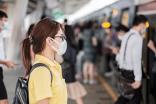 Coronavirus disruption – How will fashion companies emerge? 18 March 2020
How retail and fashion companies and their supply chains might fare coming out of the coronavirus crisis – and possible longer-term impacts on social trends and behaviour.
---