just-style authors and correspondents
Villen Anganan
Articles by Villen Anganan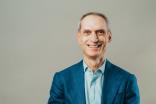 Ciel Textile CEO puts Mauritius maker on post-Covid path 19 February 2021
Eric Dorchies was appointed CEO at Mauritius based Ciel Textile Ltd last July, at a moment when his country's important clothing and textile sector was struggling hard against the impact of Covid-19. It has not been an easy start to his job, but as he tells just-style, the company is already working on plans to recover from the pandemic.
---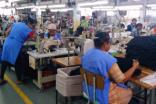 New plan sets out post-Covid recovery for Mauritius makers 6 January 2021
A newly released Mauritius government plan designed to help the country's manufacturing industry recover from the Covid-19 pandemic has proposed that the clothing and textile sector invests in the latest technology and uses it to leverage local design talent. This expenditure will be supported by a new government-backed modernisation fund.
---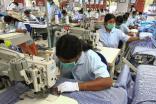 Mauritius clothing makers rethinking post-Covid strategies 15 December 2020
The Mauritius clothing and textile sector has been assessing its use of technology to reduce costs and boost efficiency as it mulls how to emerge from the Covid-19 pandemic in good shape to compete globally.
---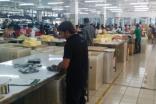 Mauritius makers eye boost from India trade deal 17 April 2020
Clothing and textile industry and government officials within the Indian Ocean archipelago nation of Mauritius say they are hopeful that a trade deal will be struck with India this year.
---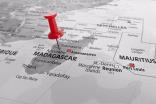 Mauritius and Madagascar boost garment manufacturing ties 18 September 2019
The governments of Mauritius and Madagascar are intensifying their efforts to improve cooperation between the textile and clothing sectors of the two neighbouring Indian Ocean island states.
---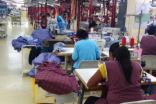 Mauritius clothing sector at a crossroads 1 November 2017
The textile and clothing industry in Mauritius is facing tough times and fresh challenges, with exports falling amidst unfavourable currency shifts.
---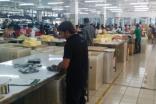 Africa garment industry embarks on digital roadmap 11 October 2017
Is Africa prepared for significant change in the way that its clothing and textile manufacturing sector does business, ranging from the design and manufacturing of goods to how the customer is serviced? This was one of the key questions debated at the recent Origin Africa event in Mauritius.
---

Mauritius exporters switch focus from EU to South Africa 29 April 2013
Faced with weakening exports to Europe amid the ongoing financial crisis, clothing and textile companies in Mauritius are looking to South Africa to recoup sales.
---