just-style authors and correspondents
Wang Fangqing
Articles by Wang Fangqing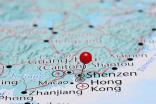 Will policy change affect US apparel trade with Hong Kong? 11 June 2020
Textile and apparel industry leaders are playing down concerns that US trade with Hong Kong could be affected by a policy change threatened by President Trump.
---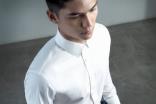 Esquel pivots production to build private brand mask sales 15 May 2020
The Covid-19 pandemic has proved a mixed blessing for Hong Kong-based garment supplier Esquel. While export earnings have plummeted, the company has pivoted by adding non-medical use face masks to its product line, which it will sell under the company's own label Determinant.
---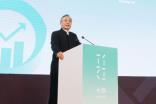 Esquel CEO finds a way through US tariffs 16 December 2019
The US-China trade war has hit the Chinese clothing and textile export sector severely, but companies that have invested in manufacturing sites outside China have been better protected, Esquel Group vice chairman and CEO John Cheh has told just-style.
---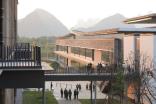 Eco-friendly investment can turn sustainability into profit 9 December 2019
Moving towards sustainability in the clothing and textile sector requires a huge amount of long-term investment – be it new sewage processing systems or recycling technology. But how to get the rewards from these investments? At this year's Integral Conversation conference organised by Hong Kong-based shirt manufacturing giant Esquel Group, companies in the fashion industry were exploring solutions.
---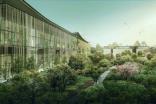 Esquel elevates green credentials with new Chinese facility 5 June 2018
Hong Kong-based Esquel Group, the world's largest woven shirt maker, has been bedding-in operations at a ground-breaking new $313.3m manufacturing complex launched in March. With a focus on sustainability, the Chinese facility is starting with the supply of premier blended cotton yarns, with a garment factory to follow – as CEO John Cheh tells just-style.
---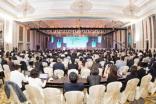 Innovation is the key to successful sustainability 29 November 2017
Innovations in boosting sustainability in the textile and clothing sector and beyond were highlighted at this year's annual Integral Conversation conference, hosted again by Hong Kong shirt specialist Esquel Group in Guilin in southern China.
---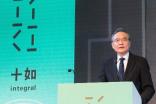 Esquel CEO emphasises efficiency and sustainability 28 November 2017
A leading and long-term supplier to global names such as Marks & Spencer, Ralph Lauren, Tommy Hilfiger, Nike and Hugo Boss, Hong Kong-based shirt manufacturer Esquel Group is testing a new territory as it broadens its sustainable horizons, as vice chairman and CEO John Cheh explains.
---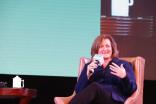 How to ensure sustainability is more than a slogan 6 December 2016
The annual Integral Conversation conference organised by Hong Kong-based textile and apparel giant Esquel Group this year heard how brands such as Patagonia are making sustainability more than a slogan.
---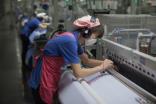 Esquel efficiency drive continues to bolster major brands 2 December 2016
The CEO at Hong Kong based shirt maker Esquel has told just-style that the company is continuing to innovate to improve efficiency and productivity, and has recently moved its new highly automated pilot production line from Malaysia to its major facility in Gaoming. 
---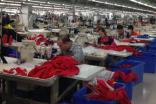 Sourcing shifts – Why China makers are moving out or moving online 4 May 2016
Once clothing sourcing was all about China. Not any more. Recent years have seen a decline in China's export industry, especially in labour-intensive sectors such as clothing and footwear manufacturing, because of rising labour costs and an appreciating Chinese yuan. But while many China garment makers are moving out or moving online, production shifts are not necessarily a linear process.
---