Webinar replay - Go Green, Get Growth: How Digital Tech Makes it Possible for Fashion and Retail Brands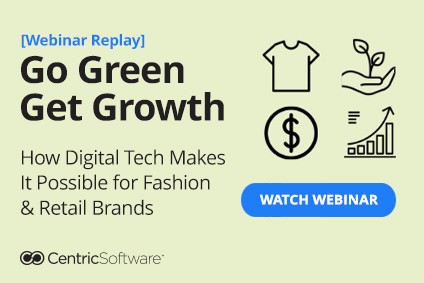 Sustainability is top of mind for fashion and retail professionals all around the globe. The recent G7 meeting in Biarritz — where 32 fashion and textile companies signed the Fashion Pact promising to achieve zero greenhouse gas emissions by 2050 — is just one of the many events taking place that are pressuring the industry to make drastic changes.
Yet, these changes can be costly for brands, especially if consumers aren't willing to pay more for ethically made, eco-friendly products.
A report commissioned by Fashion Summit published earlier this year revealed that only 13% of people worldwide say they are willing to pay extra for sustainable fashion. So, how can fashion and retail brands go green, continue growing and stay profitable?
Watch Centric Software's webinar to learn how innovative digital technologies from Silicon Valley are enabling brands to:
Boost visibility and traceability throughout the supply chain
Reduce rounds of sampling with 3D technology
Eliminate paper documents, post-it notes and foam core boards used during creative and buying processes
Cut costs, save time and increase profits
Speakers:
Kristen Salaun-Batby, Marketing Director EMEA, Centric Software
Celia Newhouse, Marketing Manager Americas, Centric Software