The secret recipe to a speedier time-to-market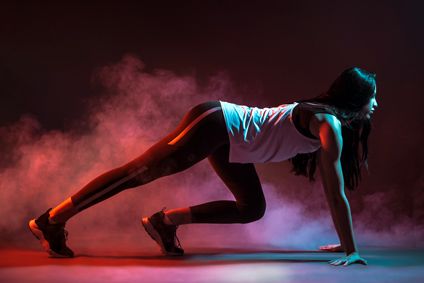 3 lessons from global fashion industry leaders.
As fashion businesses continuously expand across the globe and with the rise of e-commerce, the ability to cater to consumer needs at an ever-faster rate, all while managing accelerated growth, will determine whether a company sinks or swims.
Fashion and retail brands face tough times in a highly competitive space where it is no longer enough to put out the best product, but rather about how fast it can get to the consumer. Optimizing processes – from concept to retail – is key to reducing time to market.
Nina Ricci, YOOX NET-A-PORTER GROUP and MUSTANG Group are three global industry leaders who transformed their businesses with modern, market-driven technology to keep up with the increasingly demanding marketplace. Here are their stories, along with three takeaways fashion brands and retailers can benefit from to stay relevant.
1. Eliminate opportunities for error
As fashion and retail businesses scale up operations and strive to meet customer's demands, teams rapidly grow, and ways of working often become more complex. When experiencing growth, businesses tend to rely on the same systems they've always had, but this usually results in a series of limitations. This often involves thousands of Excel sheets, back-and-forth emails, or even folders with printed tech packs travelling between the different teams.
Yet, these old-school systems only allow for more errors – among them being incorrect tech packs or faulty samples – as teams search for the latest updates in an endless chain of emails.
The answer? Upgrading to a cloud-based solution where all teams have access to the same source of information and can see and make updates in real time. This kind of technology, called Product Lifecycle Management (PLM), is designed specifically for the needs of fashion and retail companies with the aim of completely eliminating margin for error.
Nina Ricci sought to accelerate product development for their ready-to-wear and accessories line and turned to PLM to transform their internal processes which led to a 20-30% decrease in data errors and reduced the time to market. By eliminating errors and back-and-forth discussions, teams can focus on getting the product to market at an even faster rate.
2. Ease communication, both internally and externally
Centralizing product development, from product concept to launch, all in one cloud-based platform not only allows internal teams to collaborate effectively but can streamline communication with suppliers and partners as well.
YOOX NET-A-PORTER GROUP (YNAP), one of the world's leading online luxury fashion retailers, found that when producing their eight Private Label brands (with over 4,000 SKUs per season), the same emails and spreadsheets they used in the past no longer worked at such a large scale.
"PLM concentrates all of these in one tool. We can track costs, samples and production in a way that is traceable and easy for everyone to understand, working on a single platform," stated Marco Gallo, Product Developer at YNAP.
YNAP cleverly leveraged PLM to ease communication among product developers, designers and merchandisers and is now extending the system to suppliers in order to provide easy access to all information and visibility on collections.
Another leading industry example of successful digital transformation to improve collaboration, MUSTANG Group, has also highlighted the benefits of switching to a modern cloud-based PLM technology. After implementing the system, the European jeans brand saw a 30% decrease in questions from suppliers after initial tech pack distribution, leading to faster sample development and therefore reducing time to market.
3. See now, solve now: answer needs in real time
Another reason why fashion and retail brands are increasingly turning to PLM is because it allows them to respond to consumer needs in real time. Centric PLM, for instance, features a merchandising module allowing teams to collect data about what has been selling in different distribution channels,, what styles are popular, sizes, colors and so on.
That information is critical for making smart decisions and informs product developers and designers, giving them a clear focus and product brief based on what the market demands. A PLM solution is extremely useful in responding rapidly to consumer feedback and increasing speed to market.
Boost your business with Centric PLM
Centric PLM is specifically designed to meet the needs of the fashion and retail industry, integrating solutions for design, merchandising, product development, sourcing, quality and collection management teams for companies of all sizes.
If you'd like to find out more about how Centric helps businesses cut costs, save time and boost innovation, request a demo today.