Top 5 Requirements When Selecting a Fashion & Apparel PLM Vendor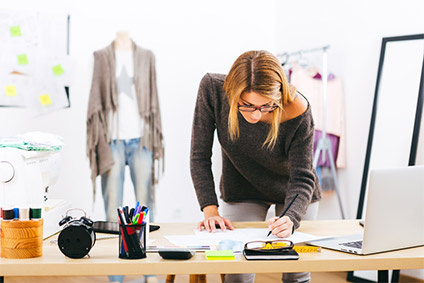 Consumers today expect a unified omnichannel experience that offers faster service and higher product innovation at greater value. For fashion, apparel, and footwear companies, this evolution in consumer preferences poses significant challenges of business and operational efficiency. This is where a Product Lifecycle Management (PLM) platform can be a game-changer; from reducing manufacturing costs and optimizing supply chains to accelerating product launch cycles and increasing margins.
PLM platforms help businesses enhance productivity and growth by integrating data and enhancing visibility across the organization. With greater control over their data, businesses can enact improvements across key areas like cost management, operational efficiency, product portfolio performance, and much more.
For highly competitive and slim-margin businesses like fashion, apparel and footwear, these gains can make all the difference by enabling greater speed to market, higher quality, regulatory compliance and overall profitability. Given the high stakes at play, selecting a PLM vendor can be a business-critical task. Here are the top five requirements every company needs to evaluate when selecting a PLM vendor:
1. Technical Product Information
Businesses need to engage with prospective vendors on a detailed technical level. Companies should clearly ask vendors for a comprehensive break-down of their technology platforms. This can include questions like:
What is the compatibility of the solution across operating systems and databases?
What are the hardware requirements for the solution?
What kind of security features and requirements does it offer?
Does it support 3rd party reporting tools?
What are its document management tools/features?
These questions and many more can help clearly visualize the functionality and compatibility of the PLM solution and help businesses understand how they align with their current and future needs.
2. ERP Integration
While PLM solutions are available as stand-alone systems, some vendors offer them as a part of an integrated ERP suite along with other solutions with built-in support. These kind of convergent solutions from the same vendor can potentially offer significant time, effort and resource savings at every stage of adoption. In fact, integrated platforms also eliminate the burden of redundant data entry, maintain data integrity, enhance analytics, improve visibility and ensure an end-to-end control from design to delivery across the entirety of the business value chain.
3. Business and System Requirements
Depending on their sophistication, PLM systems can improve a number of business capabilities such as line planning, product development, sourcing, calendar, vendor collaboration and much more. Companies should ask for a clear view into what new features a new solution can offer them or support any of their existing processes. In fact, companies should inquire about specific technical capabilities that they think are essential for their business and rank them by importance for clearer decision making. By demarcating features along the lines of "must-have" and "nice-to-have", businesses will be able to make pragmatic decisions that fit with their resources and needs.
4. Pricing Information
While the early stages of vetting may not engage in any discussions around cost, it is still possible for businesses to gauge their outlay. Companies should feel free to ask broad questions that inquire about the list prices of the solution, additional modules, and any recommended or essential third-party applications that will be needed. More importantly, since the software program itself is only a part of the overall expense, businesses should also look into the vendor's standard support and implementation costs i.e. assess the total cost of ownership before making a final decision.
5. PLM Vendor Business Information
Partnering with any vendor is an exercise in trust. To ensure a long-term partnership, companies need to have a secure sense of their vendor's business viability. This is why they need to assess their vendor's business information, which can include details like financial status, customers, activity in the PLM market, product pricing, product roadmap, support services and any other details that helps ascertain their viability as a long-term service partner.
Finding the right vendor in any arena can be a challenge but finding the right PLM solutions partner can be transformative for business outcomes. By following these five simple steps, apparel, fashion and footwear companies can ensure that they will make the right decision when it counts.
Download the full whitepaper to read through the full list, please complete your details below: